ShoesPie Reviews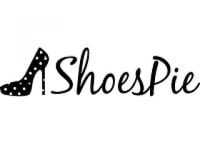 ShoesPie is an online retailer based out of China that promises their customers the highest quality in today's trendiest and most classic shoes at an affordable price that will fit your budget.
How Does ShoesPie Work?
According to their website, ShoesPie.com is a leading supplier of a wide variety of shoes for both men and women, as well as shoes designed for special occasions, dressing up, and casual day-to-day wear.
They state that they have an elite team that has both professional skills and unlimited creativity when it comes to designing and making shoes in categories like Heels, Sandals, Boots, Casuals, Flats, Men, Bags, and Beauty.
They also offer both Daily Deals and Promotional categories, which are the categories they provide for their shoes that are being featured as their best sales at that time.&nbsp
&nbsp
The Daily Deals section has specific pairs of shoes that are being significantly discounted at a given time, while the Promotional category is dedicated to special deals that will be given throughout the year on a wider selection of shoes.
Cost/Price Plans
Obviously the costs of their products will vary depending on the type of product you are purchasing and whether it is being featured as one of their Daily Deals or Promotional Items.
That being said, their products appear to range between $20.00 and $100.00, with all orders over $72.00 being offered Free Shipping.
Their Daily Deals section claims that the shoes being highlights are often valued at well more than $100.00, but are being sold at significant discounts.
Refund Policy
ShoesPie.com does appear to have a fairly clear Refund Policy, stating that all customers are welcome to return their purchase within the first 15 days of the date of delivery. They do request that items which are returned are done so in unused, undamaged condition and in the original packaging.
Return shipping costs must be paid by the customer, and the customer must email them to inform their team of their intent to return and to receive the appropriate return address. If you do not email them in advance, your return may not be accepted.
Once your package is accepted, your money will be refunded within one week. It is important to ship all packages with a tracking option, so you can confirm whether or not it has successfully arrived.
Customer Service Contact Info
Customers who would like to contact Customer Service with any questions, concerns, or complaints can do so by phone at +86-29-68968082, by email at [email protected], or by submitting them directly to their website through their Contact Us link.
Reputation
Overall there appears to be mixed reviews for this company, with some people reporting that they loved their purchases and the quality they got for the affordability.
Unfortunately there are many negative reviews of this company found online as well, most of which have to do with the difficulty involved with successfully getting a refund from this company when requested.
In general it appears that if you receive your order and are unhappy with it, you are likely to have a problematic experience with this company – difficulty reaching customer service and getting the assistance you need, and even when they promise a refund it may take months to actually secure it, as opposed to the one week mentioned on their website.
If you have any experience with ShoesPie or their products, please leave your reviews below.
You may also be interested in
ShoesPie Customer Reviews