Sephora Reviews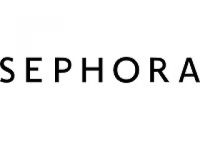 Sephora has an array of beauty products including popular items that have been around forever as well as the latest and hottest brands names. Not only do they have makeup, but they also carry skincare products, fragrances, hair products, beauty tools and accessories. Men's products are also sold at Sephora including cologne, skincare essentials and more.
Sephora is constantly updating the site with new products, keeping customers up to date on new trends and new brands introduced into the market. They carry the utmost prestigious brand names, fun and trendy labels and their own Sephora line of products. This enables them to capture the interest of all age groups and offer prices to meet anyone's budget.
The online ordering process is easy and if you spend over $50.00, shipping is free. During checkout may select to check out as a "guest" or set up an account to join their Beauty Insider club. As a Beauty Insider member, points are given for purchases based on the dollar amount of your purchases online and in the store. As the points accumulate they reward you with different gifts, smaller items include travel size product samples, as you earn more points the gifts get bigger. As a member, they will also email you promotions as well as vouchers for discounts off of online and store purchases. For you birthday they will send you an email that you may redeem in the store for a special gift.
Any product that you order from Sephora.com and are not satisfied with can be returned within 60 days of the purchase date for a full refund. After 60 days, returned items are refunded in the form of a store credit.
Special features on their site are designed for the makeup enthusiasts and the curious consumers alike. As new trends, styles and looks are displayed in magazines and on TV, many of us want to know how they created the look. You may have seen a cute hair style or may have noticed a star's "smoky eyes" and often times wonder how they did it.
As new makeup products are added to Sephora.com, there are questions about the products. Customers want to know how to apply it, what tool is it should be applied with, and what kind of looks can be created with the product. Sephora offers numerous video tutorials that guide you step-by-step through the makeup application process and through the steps to style your hair differently. They explain what type of products work best as well as how each product creates a different effect.
The online beauty experts also have message boards with a slew of advice on a range of topics for all your beauty needs. If you can't find what you are searching for, submit a question to the experts. They will post the answer for everyone to view because it is likely that others are curious to know the answer to the same exact question.
Sephora stores have been successful and have been providing the best products on the market for quite some time now. Their site is no different; it is still the same great store, but it is now conveniently online. Sephora applications are also available to download on the iPhone and the iPad for quick on-the-go access. With their reputable past and continued future success, Sephora is a great source for all your beauty needs.
You may also be interested in
Sephora Customer Reviews

thomas l
Online fraud! Don't buy giftcards
DO NOT EVER BUY A GIFTCARD FROM SEPHORA, it's a scam. 
They will process your payment, claim they did not/cancelled payment/refunded order, be unresponsive to any emails (they simply ask that you call... a number that has no service representatives). The number to contact has an auto-hangup when referring to giftcard issues (I encourage any skeptics to try calling).
If you are skeptical, I understand as I couldnt believe such a known company steals but they do and their egregious behavior needs to be reported. 

Emilie T
Great variety of cosmetics
Site is easy to navigate, great deals all the time. I also love the samples. Black Friday and Cyber Monday are coming up and I cant't wait to see what they have planned for that. The ultimate place for everyone who loves beauty!

Star S
This store has plenty of options when it comes to facial products including, makeup, face wash, moisturizer's, makeup, perfume, and much more! Sephora sells high quality makeup that I personally love and will continually go back for more.