Send a Cake Reviews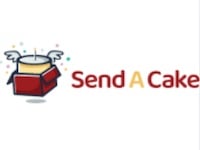 Send a Cake is a company that allows users to send a cake or other confection with a personalized message.
Their service also allows customers to choose from unexpected elements inside, such as an explosion box or butterfly surprise.
How Does It Work?
When you purchase through Send a Cake, you aren't just sending a dessert but an experience.
Similar to some of the products featured on Shark Tank, Send a Cake allows you to put an extra emphasis on the celebration.
Among the options, you can select which occasions as well. Some varieties include:
Christmas
Birthday Explosion Box
Confetti Pop Box
Gender Reveal
Graduation
Butterfly Surprise
Photo Array
Musical Explosion
Candy Kaboom
Flower Shower
Love Box
Fathers Day
The company bakes the cakes in all flavors, including red velvet, chocolate chip, chocolate sprinkle, carrot, lemon, and strawberry shortcake.
It's worth noting that the website does not list the ingredients in each cake. Therefore, it is best to reach out to the company if you have allergen concerns.
When the cakes arrive, they do not require refrigeration. However, if you do not plan to use the cake within a few days, it is recommended that you refrigerate or freeze it until you are ready to use it.
How To Create a Send a Cake
The process to create and send a dessert through Send a Cake is simple.
Pick the occasion that you are celebrating
Select the cake flavor
Select the element of surprise (flowers, confetti, memorable gift box)
Select a delivery date range and enter the address
Cost and Price Plans
The cost of a Send a Cake depends on what options you select. However, the base prices include:
Christmas - $59.95
Birthday Explosion Box - $10 add-on
Confetti Pop Box - $39.95
Gender Reveal - $139.95
Butterfly Surprise - $10 add-on
Photo Array - $20 add-on
Musical Explosion - $10 add-on
Candy Kaboom - $10 add-on
Flower Shower - $10 add-on
Send a Cake does not offer returns or a refund on their products, except in extreme circumstances, due to the custom nature of their cakes.
Customer Service
Send a Cake offers several contact methods to get in touch with customer service with any questions or issues.
Email: [email protected]
Phone Number: 206-709-5001
Address:
4515 125th Ave SE
Ste B108
Bellevue, WA 98006
Facebook
Twitter
Instagram
Online User Reviews and Complaints
Send a Cake LLC is not accredited by the Better Business Bureau (BBB). Additionally, they have a low rating of F.
Many customers complain that even with paying for expedited delivery, the cake never arrived or was not edible once it was delivered.
Customers also complain that the cakes are very small for the cost and often arrive stale.
While the company states that their cakes are still fresh after many days, this does not seem to be the case for many consumers.
While Google Reviews doesn't have any feedback on the company, other third-party organizations have positive testimonials about the surprise component of the gift.
However, many experience upset at the cost of the product compared to what is received.
FAQ
When purchasing a new product, it is essential to get a sufficient amount of information before payment.
Here are some of the top questions asked about Send a Cake:
Does Send A Cake use real butterflies?
No, the butterflies that the company uses are paper and are pre-wound to fly out of the box upon opening.
Are Send A Cake cakes good?
Some reviews praise the taste of the cakes sent by the company. However, many reviews report the product being delivered stale or inedible.
Where can I buy a Send a Cake?
Send a Cake is only sold through the company website.
Competitors/Alternatives
In addition to Send a Cake, there are other similar options available, including:
Send a Cake vs. Baked by Melissa: Although you aren't able to get a butterfly explosion through Baked by Melissa, you can get an amazing tie-dyed cake or unique flavored cupcakes delivered to your loved one.
Send a Cake vs. Daisy Cakes: As one of the companies featured on Shark Tank, Daisy Cakes are made from a long-standing series of Southern recipes. Each cake is handmade by Daisy Cake staff before being shipped out.
Send a Cake vs. Nothing Bundt Cakes: With a variety of cake sizes and decorated for each occasion, Nothing Bundt Cakes can be shipped all over to celebrate a special day.
Is Send a Cake Worth It?
Although you want to be with your friend or loved one to celebrate all special occasions, it just isn't possible at times. Whether it's due to distance, illness, or something else - at times, you have to get creative for the celebration.
While you can always send a gift or a card, it isn't the same as having a great cake or dessert to acknowledge the day. That's why Send a Cake offers customers the ability to personalize a cake, complete with special effects, and send it to those they love.
The thought of having the celebrant open a unique cake or dessert and having a look of surprise on their face is enough to make it worth it. However, other elements need to be taken into consideration.
The cost for a Send a Cake is very high, and shipping timelines aren't guaranteed. There have been many happy customers through the years, but also many customers who paid a great deal of money for an inedible cake or a product that wasn't ever delivered.
Because of that, and the fact that the company does not offer returns or refunds, we can't recommend Send a Cake. With many other companies that ship great-tasting desserts, it is a better option to go that route.
If you have any experience with Send a Cake or their products, please leave your reviews below.
Send a Cake Customer Reviews

Mario
Do your due diligence before purchasing
The Harry Potter explosion box was nice and the person it was bought for enjoyed the surprise. Unfortunately, the cake came three days later than the date selected and in the late afternoon. I reached out to customer service after noticing tracking would not have the cake arrive on the 5th as selected, and the response I received stated there is a 5-day window from the date that you can expect delivery (when choosing UPS ground). Aside from that, we are in Florida and it appears the delivery came from the Pacific Northwest area. As such, and unfortunately, by the time the cake box was opened, the cake looked like a melted chocolate blob. Keep in mind, the cake experience in not relatively cheap and it appears you are mainly paying for the explosion box as opposed to a cake. In my opinion, the advertising videos are a bit misleading as to the size of the cake (more or less the size of a cupcake).

Linh T
They are not the right choice for surprises
I ordered this to surprise my boyfriend for Valentine's Day but they planned shipping and delivery orders a week before Valentine' day and denied refunds.
If you want to get gifts to someone for a special day please stay away from Send a cake, they're not right for surprising.
Thank you for reading my review, hopefully it will help you make the right decision for your special ones.

Barbra M
I sent the Explosion Cake to my granddaughter for graduating kindergarten, after spending much time looking at the options and video's that they had up on their website, I opted for the gold box which shows gold confetti.
I also opted to put two of her graduation pictures as well as the Send a Cakes own graduation pic of "you did it" on the inside. I paid $5 for each pic, but why were they charging $5 for their own pic? I also opted for the graduation music which I thought would be a nice touch for an extra $18.
My daughter in law sent me a pic of her opening her box and to my confusion there was NO gold confetti. I contacted by email Send a Cake and I was told the gold confetti was just printed on the box, and that customers will do their own video's and add the gold confetti themselves which was what I saw.
This makes absolutely NO sense to put a video up on their own website showing what the product will look like if it's not their own video. I was aware about just how tiny the cake would be, which is a huge letdown in itself.
So in total I paid over $80 essentially for a tiny cake that you can buy at McDonald's, and a box with a couple pics printed inside and a music chip that you can find inside of a greeting card.
Way overpriced, False Advertisement, and very misleading! I'm very disappointed! I wish I would've seen the the BBB does not back this Business and gives this business an F. I would've never wasted my money on this cheap product!

Andrew
Ordered a birthday explosion cake, when asked for a delivery date I selected May 2nd being my father's birthday. There was no block dates listed just May 2nd promised delivery.
Well May 2nd came and went it is now the 5th and still no cake.
I have sent numerous emails stating this and the response I've gotten is that the order confirmation stated delivery between 5/2-5/7? That's after payment and order placed not prior to placing order in which I would have decided not to order because a birth"DAY" is on that day. Who would pay for a surprise a week later. Not to mention he was only at the address I sent it until the 3rd. No refund basically told me to screw.
Very shady business practices to give you a block date after payment opposed to being up front prior! Will never order again and warning all that if you want a specific date you will be disappointed and out $88 or more just like me.

Shannon
My husband ordered one for Valentine's Day. He was charged twice, as it shows on bank statement and I never received anything. Not only that, he never received any thing in his email about order and they have no record of purchase. But, I have the two 75 dollar charges for one order. After numerous emails to the company, nothing has been done.

Ronda E
The Birthday Explosion box was a Birthday gift from my daughter. The butterflies were really cool and very surprising. The cake was stale & the icing was hard & Cracked.
Was not at all like the companies description of their special occasions Cake. I feel bad that my daughter paid that much money for so little quality.

Cynthia R
$72.00 for a plain, inedible, 2" x 3" cupcake!!!! Nothing on it & I paid extra for butterflies that didn't work. Scam!!!!! Beware. Don't purchase!!!!! Disappointment. For my family. Embarrassment for me.