SelfDecode Reviews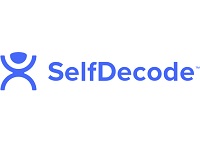 SelfDecode is a company that states their aim is to help customers decode their own genome in order to uncover their genetic weaknesses and learn how to play to their strengths.
How Does It Work?
According to their website, SelfDecode.com is a personalized health report service which gives people the ability to obtain detailed information and reports based on their genome.
At this time SelfDecode does not have the necessary authorization to process customer genomes on their own, so customers will have to have an existing DNA test from 23andme, AncestryDNA, FamilyTree, or Courtagen.
If you have not yet had a genetic test performed, they personally recommend using 23andMe.
Once you upload your genetic test to their website, they will run an SNP analyzer on your genome and then compile your results into a unified report which focuses on more than 100 different categories.
This analyzer gives letter scores similar to report cards. An A+ rating will indicate a trait or issue that your genome functions well with.
A C indicates that you are average, and an F indicates that you should pay attention to that SNP as it might be problematic. If your file doesn't contain enough SNPs to make a conclusion, the SNP pack won't show up.
Is It Safe?
This website is very clear that all the information provided by this website is not intended to treat, diagnose, or cure any conditions – it is for educational purposes alone.
No customer of this service should ever take any drastic action or an action that could have side effects based on the information this website gives you.
In fact, the only action customers should take after reviewing the analysis of this website is an action that would be healthy and advised even if it didn't have this particular genetic information.
If something in your genetic report "alarms you," then SelfDecode says that you should speak directly with your doctor for a better understanding of what your results truly mean.
Cost & Price Plans
At this time, the website provides their customers with an Individual User plan which is priced at $59 per year and which includes one file upload, all available health reports, full site access, weekly software updates, daily content updates, and the ability to cancel at any time.
Customers can also purchase a Family Plan, which will be priced at $118 per year, and will include all the features of the Individual User plan except it will manage three file uploads instead of one.
This website actually also provides professional user plans as well, but these are significantly more involved as regards the plan features, and they are more expensive as well. Providers will want to refer to their website for the most accurate and detailed information.
Refund Policy
This company does not provide their customers with any kind of fully detailed, published Refund or Cancellation Policy at this time.
Customers who look at their Terms and Conditions, however, will see that they do include a single statement which says "Refunds will be refused to subscribers who have uploaded their genotype to SelfDecode and have accessed the site."
This means that customers who have signed up for an account but who have actually accessed their website after uploading their genotype will have no opportunity to receive a refund from this company.
It's unclear, but if you haven't accessed the site after uploading your genotype, you should still have a chance to request a refund.
Customer Service Contact Info
Customers who would like to contact Customer Service with any questions, concerns, or complaints can do so by email at [email protected]
Reputation
Unfortunately most of the reviews available for this product at this time come from affiliate or partner websites that earn commissions from the sale of this product, making it difficult to know how biased or unbiased these reviews may be.
The truth is that these types of services are actually very controversial.
Most medical and scientific professionals are very concerned that customers will have serious difficulty being able to correctly interpret the meaning of their results, and that these kinds of tests simply shouldn't be performed without a doctor to help you through the process.
Competitors and Alternatives?
Obviously this company is providing a very specific kind of service that isn't readily available outside of the doctor's office, but there are a few other competitors with the most well-known being Livewello.
In addition, some genetic testing services, like 23 and Me, provide their own genetic medical interpretation.
If you have any experience with SelfDecode or their services, please leave your reviews below.
You may also be interested in
SelfDecode Customer Reviews

Scott C
Scam, impossible to cancel.
This is a scam, much more effort is put into upselling you than giving you info, and it is nearly impossible to cancel.
A year ago we were advised by our doctor that genetic testing would be a good idea, so we spent over $600 as a family getting a rather basic kit and a 1 year subscription. it took 5 weeks for us to get the kit, another 6 weeks for it to get "processed" (but you are paying the annual fee, even before you get results.
Finally we get results and we give them to our doctor who tries to use what we given with both her tools and the self decode site and cannot get any info. We send several emails to customer service which are ignored or point to irrelevant links. the is NO phone support (or at least a number we could find, certainly never offered.
We put it on hold.
A day before it is about to renew, I try again to call a customer support number, (try to find one on their site, I dare you). there is none, But with difficulty if find the "cancel my subscription" link buried deep in the site. I cancel.
Next day I get an email that they have renewed my subscription anyway. I contest, no 800 number, so I find (not well listed) [email protected] and file a complaint.
I say this:
PLEASE CANCEL< I Logged in and canceled this last night. call me immediately
Self Decode replies:
Hi Scott,
Sorry for the trouble. I am happy to assist, and we can definitely get that done by email, but I will need your help.
It looks like you purchased an annual subscription with us, which maintains your access to SelfDecode, SelfDecode Labs, and SelfHacked. We do not have any record that your subscription was canceled prior to auto-renewal.
We're sorry to hear that you want to cancel your subscription. If there are any issues that I can resolve for you, I'm more than happy to do so.
I have carefully looked into your request, and we can't issue a refund according to our policy, which does not allow for refunds on auto-renewals. I am truly sorry about this.
You can take a look at our refund policy here; you can find it under Renewals, Cancellations, And Refund Policy
If you do not want your subscription to renew next year, you can set it to non-renewal according to these instructions: How to Cancel Your Subscription
Also, I just wanted to set expectations for response times in the future, because I know it can be painful to feel like you're just left hanging in the lurch.
When you email us, you can expect a response within 24 hours of your email being sent, excluding holidays. We're usually even faster than that, but something to note is that we are a pretty small team, and we're working our best to make sure everyone gets an answer quickly.
Please let me know if there's anything else I can assist with. I'm happy to help.
This is a lie, I canceled last night. (Should I have filmed it?) With no email to send to or phone number to call you are not given a receipt or a identification number of any kind.
Don't get suckered in. what ever info you think you will get, you will not get it, and you will be out hundreds of dollars.

Mark C
Like what 23andme offers. There is simply no science to support this, this is called pseudoscience. At 23 and me they literally have only 4 different plans based on your genes. The information is very generic as each plan could be used by anyone.
This is less specific than a horoscope. These guys just took that and ran with it. I wonder where they got their degrees.
If you look at the "science team" 2 have degrees that don't exist as PHDs from actual universities. The other lists his credentials as being a self hacked CEO. This is funny stuff, but not if you send them money.

Joshua
Self Decode is getting better everyday!
I've learned so much about my genetics and how they could possibly effect my future health. I do realize your genetics are like the foundation of a house but it's a good starting point to help you build the best structure for that foundation.
Self decode has made it as simple as possible with so much information. One of the best purchases I could have made towards my well being.

MIDHAT
Got my DNA done by 23andme but the information is limited if you want to explore your own specific health needs, thats where SelfDecode comes in! upload your DNA from 23andme or any other DNA site you have got your DNA profile done from, you can then explore specific health information to your DNA and make better informed decisions about your health goals and what to be aware of.

Tessa S
I have always loved the idea of being able to address my health in a more scientific way without going to a hundred doctor's appointments, but I'm not an MD, I don't have a science degree, and I don't have the patience to do the research myself.
SelfDecode provided me with a tool to improve my sleep, anxiety, and headaches by giving me the data and recommendations to try - all in easy to understand language.
I love the DNA reports and I've recommended SelfDecode to several of my family members and friends.

Victoria
Great tool and always getting better!
SelfDecode has really helped me to learn so much about my DNA and I finally feel like I have control over my health. Plus, they are always coming out with new features to make it even better, like the new personalized genetics blog.
Every article tells me how that topic relates to my own genes, so I'm constantly learning new things about my health. Love SelfDecode!

Eliana F
SelfDecode is the BEST genetics software out there
Compared to 23andme, SelfDecode gives actual health recommendations and makes it so easy to dive in and learn so much valuable information about your overall health.
With the health reports and personalized blog on SelfDecode I was able to take actionable steps to fix my health issues and am on the journey toward optimal health.
The mood and MTHFR reports were life changing.
Thank you!!