SecretShopper.com Reviews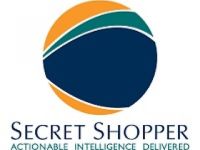 SecretShopper.com (Sights On Service, Inc.) is a certified secret shopping company and market research data provider. They have been in business since 1990 and have worked with some of the largest companies around.
The company has grown to offer comprehensive analytics to small and large businesses using their in house staff alongside a plethora of secret shoppers.
They are operating on a global scale and have conducted millions of evaluations and have one of the largest shopper databases.
How Does it Work?
Mystery/Secret shopping is a great way for business owners to evaluate their employees through real life customer feedback.
As a secret shopper you will be tasked with evaluating a business based on a variety of metrics - everything from cleanliness to quality of service.
In exchange for your services you will be duly compensated, and any purchases that you are asked to make will either be reimbursed or factored into your payment.
Signing up with Secret Shopper is free, and as long as you are a reliable person who can follow basic instructions you should qualify to join their database. You do not need any previous experience and they will provide you with all the tools you need to complete a successful shop.
You do need to have access to internet and a computer as you will submit your post shop reports online. You will also need a camera/scanner or some means to provide proof that you completed the task, usually in the form of receipts.
The opportunity is only open to those 18 years and older.
Before you can start you will also have to pass their basic certification test. Afterwards, with your account set up, you can start looking for jobs in your area. Note that there may not be active shops in your vicinity.
Getting Paid
A successful mystery shop will pay anywhere from $12 - $25. In some cases this may come in the form of benefits for instance 2 free meals at a restaurant in lieu of payment.
Secret Shopper sends out checks once a month for shops done the previous month.
Business - For business owners Secret Shopper provides a host of tools and data points. They service their clients with actionable market research and have worked with almost every industry out there.
Overall the provide the following services:
Secret Shopper® Services
Online Evaluations
Website Analysis & Design
Mobile Development
Online Surveys
On-Site Evaluations
Customer Experience
Competitor Evaluations
Video Evaluations
Reward Programs
On the Phone Evaluations
And more...
Customer Service
If you need assistance you can get help by phone at (763) 525-1460 or fill out their detailed online contact form.
Online Reviews & Complaints:
SecretShopper.com has an A+ rating with the BBB and have resolved the complaints that were reported to that platform. They have testimonials from many satisfied shoppers who have worked with them and received payment in a timely manner.
Scam Alert - Unfortunately because secret shopping attracts many people looking to make extra money these opportunities are rife with scams.
On SecretShopper.com you will find a warning about scammers using their name to extract fees or trick people into cashing fake checks.
It is free to signup with Secret Shopper and they will never ask you to wire money via MoneyGram or Western Union. If you have been contacted by a suspicious company report them to the FTC at www.ftccomplaintassistant.gov.
Competitors and Alternatives
There are several big names in the mystery shopping industry such as ShadowShopper and BestMark. You can also try to find shops offered through local market research companies in your area.
If you have any experience with SecretShopper.com or their services, please leave your reviews below.
SecretShopper.com Customer Reviews

Lola t
So i did this they sent me a 250 cheque told me to go to RBC and withdraw 100 then send it to someone viva money order now that I'm involved how to i get out cause i think I'm being scammed

Jim M
I have done shops for Secret Shoppers and for other companies. Sure there are scammers out there to take your money. I have NEVER lost any payments from Secret Shoppers, or the other FIVE companies I have done shops for. If you go to goggle and JUST enter "Secret Shoppers" you will get a lot of scams. BUT, if you go secretshoppers.com you CAN be working as an independent contractor for them. I have been doing this type of work since I retired in 2003 and love it.

Jack M
scam scam scam...read the posts saying how it isn't a scam, notice that they are all angry. If you really had a legit company, you would be so flooded with workers you wouldn't need your employees posting angry messages on boards that say your company is a scam. Bryan, especially, is angry that someone has dared to expose his scam.
What up. Bryan? You own the website?

KJ
signed up a secretshopper.com, got an e mail from Mike John at
[email protected]
stating that he is sending 250 dollars UPS for me to test out western union and Walmart. day after he sent a threatening e mail saying that I took the funds, checked and it was not at the post office, although got a receipt saying packet was there. I think this is a scam, who should I report this to? When I signed up left ss number and DOB, worried about this.. any advice appreciated...

Concerned
SCAM ALERT! SCAM ALERT! SCAM ALERT!
Most likely you were contacted via email by secret shopper.com and no matter how good the claims are to make money, you will receive nothing and your personal information will be compromised.
This is one of the most common scams to retrieve your personal info and most importantly, YOUR social security number.
Did you know that with minimal personal information and your social security number anybody can open up lines of credit for credit cards or access your savings and checking accounts? This is the information age, with minimal effort you can be robbed and your credit ruined with a few mouse clicks. Many times unwary people won't even notice until it's too late.
This is why you are always told to safeguard your SSN and never give it out for any reason except for legitimate purposes, not because some random website tells you to do so.
If you have any doubts about secret shopper.com, fill in all bogus information on their website and even enter in a fake SSN (it can't be random numbers as they can check if it's valid or not - do a Google search for 'fake SSN generator').
I filled out all completely fake information on their website and once you are 'registered', go ahead and try to find a store in your area and follow through. I was added to 'waiting lists' and the only places available were veterinarian offices. I tried numerous locations on the lists to be presented with addresses phone numbers and locations of different veterinarians across the country. Really? This is all this website offers? I could have easily done this with a telephone book. Not to mention I don't even have a pet but my fake 'account' I set up I filled in as Santa Claus with my address at the North Pole. After 2 weeks my account is still active and I can still request vet appointments, no problem!
Unfortunately this site is a huge scam and who knows what they're actually doing with all your personal information.
I did this research for no other reason because I received a random spam email from secretshopper.com and I like to expose these types of frauds on the internet in my spare time. Hopefully this will save someone a lot of pain and financial suffering.
Thank you,
Concerned Citizen from the Internet

blank
I was considering doing this in my retirement but with all the negative comment, you have all convinced me this is just another rip-off of the American public

faye
I was given a job and sent a check that was a counterfeit. I cant't help but feel its a scam now and a stupid one at that, they send me a postal money order of course it would be noticed.

Richard I
I have been doing this for a few months now and Secretshopper.com is in no way a scam. I have been paid every month for all my shops. Very simple, just follow the steps and you will get paid. If you are incompetent and can not follow the simple directions, this is not a form of extra income for you.

Ashley F
Hello there!
I am a Pacifc Islander. I saw your website and got really excited to join. Am i still eligible to apply even if I'm not in the US? Please tell me I'm eligible

Julia
Read and think for yourself. Their website: www.secretshopper.com. Please read the scam alert page.
This is a BBB accredited business. It has been in business since 1999. If you can not pass a test to become a shopper, please DO NOT APPLY, your services are not required!

Alias
They said they have been around since 1990.
REALLY THEN WHY IS IT THAT I HAVE NOT BEEN ABLE TO FIND THEM DOING SEARCHES FOR THIS KIND OF COMPANY? DON'T SIGN UP & GIVE YOUR SS, GIVE A FAKE IF YOU MUST.

Merrill
SecretShopper.com is a legitimate company. I'm referring only to the exact company website I typed in here, not to just "any" secret shopping company. I have done multiple shops for this company, and have been paid for every single shop, without fail. I have no qualms highly recommending them.

phantom
I've been thinking a lot about doing this. I know some ppl who actually did get paid, and the check was real. How many suggest I do this for a little extra cash?? and how many suggest I don't?? I was ask to pay thru another site like this. But.. the ppl I know said they didn't have to pay for any thing. Any advice?? I'm kinda skeptical about this.