Scentbird Reviews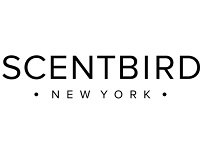 Scentbird, found online at Scentbird.com, is a monthly delivery service that specializes in providing customers with a new designer fragrance each month.
How Does Scentbird Work?
According to their website, most people who are interested in purchasing a new perfume or cologne understand that smelling it in person before buying it is a necessary step.
However, most perfumes and colognes will actually smell differently when applied to the skin and worn throughout the day, as your body temperature changes and your circumstances change. A scent that smells wonderful on a sample stick may not actually work for your body and your life.
Scentbird provides their customers with a new sample fragrance each and every month they continue their subscription, so that you can try this scent for a full 30 days before you commit to buying the full sized bottle of fragrance.
Subscribers can choose from more than 450 different designer and niche fragrances, creating your own queue so that you know exactly what fragrances are coming each month. You can change your queue whenever you want, as long as you have your fragrance chosen by the 5th of the month.
If you are unsure of where to begin, the website has a TruScent Recommender quiz that they offer so you can find some scents that might work for you.
In addition, as you begin receiving scents you can go online and rate them, so that your recommendations will get more and more accurate over time.
Cost & Price Plans
Scentbird does offer a month-to-month plan for $14.95, but they emphasize that purchasing longer subscriptions up front provides a better value for their customers.
A six month subscription is priced at $84.00, or $14.00 per month, and a year-long subscription is priced at $162.00, or $13.50 per month.
The website also says that there are no hidden fees or additional charges for Shipping and Handling.
Refund Policy
This company is very clear that they are unable to provide their customers with refunds or returns of any kind for their monthly subscriptions and the products they receive in them; this is how they are able to keep their monthly costs so low.
However, if you do purchase a full sized perfume or cologne from their online store, they will provide you with a 15 day window from the date of delivery for you to return this product for a store credit.
Unfortunately they do not issue cash refunds at any time.
Customer Service Contact Info
Customers who are interested in contacting Customer Service with questions, concerns, or complaints can do so by email at [email protected]
Unfortunately there does not appear to be a phone number for their Customer Service team at this time.
Reputation
This company is still fairly new so there are not many customer reviews available, but those that are seem to be very positive, especially when written by people who have a complicated or difficult relationship with fragrances.
Competitors and Alternatives?
There are many companies that will offer you a sample of a scent you are interested in without requiring you to sign up for a new perfume each and every month.
Most department stores or specialty beauty stores like Sephora.com or Ulta.com will offer small spray bottles or rollerballs of a scent you are interested in buying, though this will not be an option for all perfumes or colognes.
If you have any experience with Scentbird or their products, please leave your reviews below.
You may also be interested in
Scentbird Customer Reviews

Sandy G
Shipping and Customer Service SUCK!
I received my monthly subscriptions just fine. I ordered a "special" they had for Christmas. Ordered in November. Since it is perfume, they must use DHL ground shipping. The items shipped and I was charged. The order made it to a shipping hub in Georgia and has been setting there since November. It is now February. I have contacted Scentbird numerous times about this. They will do nothing. They won't refund nor replace. I have cancelled my subscription.

Bibi
This is a scam, do not subscribe.
Billing scam and be aware, you're not getting a full size perfume like you see on their website, you're getting a very sample size for $16.91. I am currently disputing my charges and return the product. Be aware, they will make the return impossible for you. Don't waste your time, this is a scam, do not subscribe.

Katherine C
Unethical billing practices
I was a customer for 6months. After the first 3 months I upgraded my monthly plan to receive 2 scents a month. 3 months later I get a charge for $75. When I reach out to the their customer service they said they were now charging me in advance for each quarter. I wrote them back that they had
1) not notified me of any changes in billing
2) when I signed up for the upgrade I read carefully the user agreements etc and nothing was stated there that after my 1st quarter I would pre-charged for the next quarters
3) this was supposed to be a MONTHLY subscription service NOT a quarterly subscription serve. That the benefit of monthly and part of their shtick is that you can cancel anytime.
4) Especially during these times I am DISGUSTED that this company has decided to, without warning, start to pre-charge quarterly when so many people are struggling, including myself. I allowed myself this 1 luxury at $22/month and this is how O am treated after upgrading?!? Shame on scentbird and their unethical billing practices. I have canceled my subscription and requested a refund...curious to see how they try to swindle me out the money they already took.

Patricia S
I wish I had read these reviews....
...before entertaining this company. I immediately cancelled even before they had me listed as a member, or processed items, yet they still debited my banking account. How can they get away with all of the scams that they perpetrate on people? I will handle this accordingly if I don't get my $ back. I work for government and I will file a complaint against them if I have to go that far. Your best bet would to return my money back to me for that crappy imitations cologne.

Kristan L
Scentbird has been charging mode MONTHS, but not sending me anything. I've gotten ONE shipment in total and yet they keep charging me every month, without fail. I've sent several emails (at least 15) and they have answered me twice....there's no phone number....and I'll bet I can guess why.

Luke E
The concept is good but the company does not live up to its commitment. I subscribed and the 1st month they were late with my shipment but they were not late with charging me. The 2nd month i didn't even receive my shipment but again they were not late with charging me. After informing them of the situation i did not hear from them or get the situation rectified. And since there is no number to speak to anyone i found myself leaving dozens of emails to no avail. I cancelled IMMEDIATELY after that. I'll let you know if i get a refund on the order i never received. Will definitely report to the BBB.

Yasmin C
Suffice it to say that I am extremely unhappy with this service. I would have posted a review on their web page but it does not allow one to. Let me run my story by you ...
I joined Scentbird in August of this year. When I first joined I did the $15 membership. That month, although there was pretty slow shipping, went well. I took into consideration that they were apparently "moving" as was advertised on their website.
Nevertheless, because of that I decided to upgrade to the $25 a month plan. This was on September 1st. Scentbird took no time at all yanking that membership upgrade money from my account. Literally, 30 seconds after my upgrade it was taken. I was fine with that, but I had an inquiry. So, I reached out to Customer Service to ask if it would be possible to get my shipment date changed to sooner. It took them 9 days to get back to me. When they did they didn't even answer my question but instead said that my shipment date was the middle of the month. No specific date. I replied to their response and asked again, "Is it possible to change the shipping date?" 5 days later I got another reply that said, "Oh we are sorry but that isn't possible. Your shipment date is the middle of the month and you should receive your perfume by the 18th or so." Needless to say I was not happy with the curt and sort of rude reply but I decided to wait it out.
Here we are on the 25th of September and my shipment has been "Processing" since the 13th. I STILL haven't gotten my shipment and they took the money out of my account damn near a month ago.
I'll just say this ... Y'all ain't getting my money every again. The minute that perfume hits my doorstep I am cancelling my service, moving to another provider and telling everyone I know about my crappy experience.
Terrible customer service and terrible shipping!

Alyssa A
They took my money and didn't send the perfume. The tracking number they gave me for my perfume doesn't exist anywhere. Now I have to try to get a refund.

monica
Took my money and did not send product
This company is a joke. Everything will seem great then they will charge you the monthly fee, claim the did not and you will not receive your perfume. I sent them the proof on my bank statement that the clearly took out the money. I am not getting the money back or my perfume. Now I need to file a report with my bank and try and get my money back that way. Like I said things were going fine then they pull a scam like this. I am not the only person this has happened to. If the $14.95 is that important to you, keep it. Oh wait you are keeping it and the product I paid for.