Scanmarker Air Reviews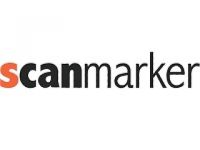 The Scanmarker Air is a is a handheld scanner whose creators describe as "the incredible digital highlighter".
How Does the Scanmarker Air Work?
The Scanmarker Air is a handheld, pen sized scanner which users simply hold like a pen, and pass over the text they want to scan into their computer.
To get started, all you have to do is install the Scanmarker software onto your computer and then plug your device into an open USB port on your computer.
Once your chosen word processor or other application is open, you can begin scanning lines of text and it will appear automatically on your screen. &nbsp
&nbsp
This handheld scanner will capture text in more than 40 different languages and says that it enters text 30 times faster than manual typing. It also offers a read aloud capability that will let you hear the text as it is being scanned.
Though the currently available Scanmarker does need to be connected to your computer through a wire, a Scanmarker Air is said to be coming soon and will provide all the same features as their current model, though it will connect wirelessly to your computer or smartphone.
Mobile Options
The current Scanmarker Air connects to your computer through a wired USB connection, but the Scanmarker Air which will be released in the future will be compatible with iOS, Android, Windows, and Mac OS X systems.
Cost/Price Plans
The Scanmarker Air is currently priced at $125, and all software and necessary equipment will be included in your purchase.
Refund Policy
While the Scanmarker website does not actually provide a link to a legal set of Terms and Conditions, their website does say that they provide their customers with a standard 30 day Refund Policy.
Customers who are considering returning their product should contact Customer Service as soon as possible to receive instructions on how to properly return their purchase and collect their refunds.
Customer Service Contact Info
Customers who would like to speak to their Customer Service team about their questions, concerns, or complaints can do so by phone at 646-553-4196, by email at [email protected], or by submitting them directly to their website through their Contact Us link at the bottom of the page.
Reputation
Third party reviews of this product from technology blogs and publications are very favorable and enthusiastic, but reviews from actual customers are far more mixed. While some customers are happy with what this product offers, other customers had far less positive experiences.
Most of the complaints have to do with installing the software on their computer, saying it's more complicated than was advertised, and that once the software was installed, they still had issues successfully using all the promised features of this product.
Customers who would still like to try this product for themselves may want to contact their Customer Service team in advance and get information on returning the product in case it does not work for them.
Competitors and Alternatives?
The Scanmarker website actually does reference competitor handheld scanners, pointing out that their product is more affordable than other similar items on the market today, though this hasn't been independently verified.
If you have experience with the Scanmarker Air, please leave your reviews below.
You may also be interested in
Scanmarker Air Customer Reviews

Kelly M
Purchased the Scanmarker Air in March 2020. Worked flawlessly till yesterday (8-27-3020). The Bluetooth dongle went out, but I was able to still use the usb cable. I submitted an email and had a response within 30 minutes. I responded and had another response from them waiting in my mail this morning stating they will send me a new dongle. This device makes taking note and doing test prep very efficient.

Rafaella B
SCAM!!! They don't answer my emails with request to return - it doesn't work!!! Folks - don't buy this crap
I bought it, it doesn't work, for almost one month trying to contact them (emails, phone) with request to return - no respond. Scamers. Folks - don't buy it - it's crap

Peter J
Handy scanner for students, academics or professionals alike.
This little hand-held scanner is a wonderful device if you need to take lots of notes and cannot type very well. It is not perfect and the notes will need tidying up but it does work well. It scans into word no problem. The bluetooth model is better as you don't have a lead restricting you. The software could be better but it is functional and will hopefully improve over time.