ScalpMed Reviews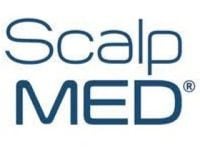 ScalpMed is a product whose creators state is helping people win the battle against hair loss, with a small customer survey indicating that 95% of customers were able to grow their hair back in six months.
How Does It Work?
Within 1-2 months of regular use, users should expect to see a reversal of hair thinning and the initial signs of hair re-growth. Within 3-4 months, users should see visible re-growth, and within 6-12 months hair will continue to grow in thicker and fuller.
Cost/Price Plans
The cost of Scalp Med is initially $29.95 plus $9.99 Shipping and Handling for a two month supply, but the initial purchase also comes with enrollment in an autoship program, which you must cancel in the first 60 days if you do not want to continue using the product.
If you do not cancel, then at the end of 60 days your next two month kit will be sent to you and you will receive an automatic charge of $79.99 plus $9.99 Shipping and Handling. These charges and shipments will continue until you officially cancel your membership.
Ingredients and Side Effects
The active ingredients in their formula for both men and women is Minoxidil, the active ingredient in popular over-the-counter product Rogaine. But they also claim they have a patented combination of amino acids, minerals, herbs, and nutrients that add to the hair re-growth process.
Their website states that there are no sexual side effects when using their products.
Refund Policy
You can receive an initial refund of your purchase cost if you cancel your membership with the first 30 days of purchase, as long as you call Customer Service and receive a Credit Authorization number to being the return process.
ScalpMed.com details a very specific return process that must be followed for a refund to be given - consumers should look up this policy as well as discuss it with a Customer Service rep to ensure they have done everything correctly and will get their money back.
Customer Service Contact Info
Consumers with questions can contact them directly at the phone number 800-351-6648, at their mailing address PO Box 10454, Van Nuys CA, 91410, or by email at [email protected]
Reputation
In general Scalp Med has mixed reviews; the most common complaints have to do with this product not being any more effective than other Minoxidil based products even though it is significantly more expensive.
Is It Safe?
There does not seem to be any complaints regarding the safety of their services.
Competitors and Alternatives?
Hair restoration is a very competitive industry, with products like Hair Essentials for Hair Growth and HairClub.com offering solutions to customers.

If you have any experience with ScalpMed or their products, please leave your reviews below.
You may also be interested in
ScalpMed Customer Reviews

Esther o
I was losing my hair until I found Scalp Med. I started using it and it grew my hair back amazingly. I do recommend this product to anyone who is suffering from hair loss.