RTIC Coolers Reviews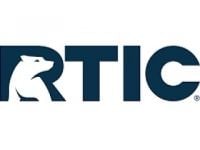 RTIC Coolers is a company stating they sell some of the highest quality available coolers and tumblers on the market at affordable prices.
How Does RTIC Coolers Work?
According to their website, RTIC Coolers were designed with all the features that their customers want. This includes insulated cooler walls up to three inches thick which are able to keep ice frozen for up to ten days.
They also have been designed to keep the products inside them safe, with their website saying that these coolers can even keep bears out, with their use of heavy duty rubber T-latches and an integrated locking system.
Finally, these coolers have also been designed to be convenient for their users, including an easy lift handle and a rapid V-drain system.
Customers are welcome to go to their website and look at their full selection of products for themselves, including Coolers, Drinkware, Camo, and Gear.
RTIC Coolers vs. Yeti Coolers
This company clearly treats one of their competitor brands, Yeti, as the current standard in the coolers and tumbler industry and has an entire section of their website dedicated to comparing their products to the products of this competitor.
On this webpage they explain why they believe that their products are superior to Yeti products, including saying that their coolers have been designed to hold the quantities that they advertise as opposed to simply having the outer volume of the advertised size.
For example, they say that their 65 quart cooler is able to actually hold 65 quarts, while the Yeti 65 quart cooler is only able to hold 57.2 quarts.
They also use this page to explain how their product quality can be equal to their competitor even though their prices are significantly lower. They say that their price difference is due to the fact that they are a direct sales company and spend no money on stand-alone stores or advertisements like commercials.
Cost/Price Plans
When looking for the prices of RTIC properties customers will need to look at the specific product pages to see what prices are affixed to their chosen products, though they do advertise that their products are roughly half of what will you find published for Yeti products.
In addition, customers should know that this website is clear that all of their coolers are currently backordered at this time and they do not yet have a published date by when their coolers will be back in stock and available to ship.
Refund Policy
This company says that any dissatisfied customer is eligible to return their purchase within 30 days of the delivery date. Before sending any products back, you will need to email them at [email protected] with your name, email address, phone number, model number and item details, date of purchase, PDF or photo copy of original receipt, and a color photo showing item.
Customer Service Contact Info
Customers who would like to contact Customer Service with any questions, concerns, or complaints can do so by phone at 855-527-6993, by email at [email protected], or by using their website's Live Chat feature whenever it is available.
Reputation
It appears as though this company and their products actually have very good reviews and that people generally seem very happy with what they purchase when they go with RTIC Coolers products.
If you are someone who has previously been a loyal Yeti customer or who is considering purchasing Yeti products there are many different websites which have published in-depth testing of these two coolers and determined in which areas either RTIC or Yeti excels.
Customers who are deciding which product to invest in may want to take the time to read these in-depth testing based reviews, as they may help you determine the better company to invest your money with.
Competitors and Alternatives?
There are actually many different competitors to RTIC Coolers, not just including the Yeti brand mentioned above, but a variety of other retailers that also claim to be equal in quality to these coolers but with more affordable pricing.
If you have any experience with RTIC Coolers or their products, please leave your reviews below.
You may also be interested in
RTIC Coolers Customer Reviews

Patti
Would not purchase water bottle
I would not recommend water bottles. Lids break easily and not heavy duty. One broke when just twisting on. One broke when dropped small distance.

Tyler R
Despite the negative reviews. This cooler is awesome! Hard shelled very durable, very reliable. Holds ice for longer than expected. A lot of people expect to keep ice for 10 days in solid cubes and that is not the case regardless how much you spend on a cooler.
Example: you go camping, boating, road-tripping, even tailgating. You're in the sun, heat, etc. it's never gonna last over a week with whatever cooler brand you buy. Rtic coolers are legit!
Almost an exact comparison to the highly overrated brand YETI. I completely recommend this brand. Thank you RTIC for giving us a high quality product at a responsible price!

Bobby J
just received our new rtic 65 put 40 pounds of ice in it did not open for 2 days 99% of ice was melted when I opened

Shawna B
Waste of money; so disappointed!!
I would give it a zero if I could! I was so excited to get this cooler after reading all the reviews. I bought it for a seven week road trip with my two boys; 21 and 8. I specifically bought it because my 22 year old is a type one diabetic and needed a reliable source to keep his insulin cold.
Bought the extra basket to keep the insulin from the direct cold, filled the cooler as directed with everything being cold when placed in the cooler for the first time, to my dismay after one day the ice was entirely melted, everything in the cooler was warm, and almost $2,000 of insulin ruined; not extreme temperatures either rainy and low 70s!!!
Now fighting with the insurance company to replace the insulin and have to buy another cooler on the road. Just so we are all clear you did without insulin!! This is what keeps my son alive!!!!!!! So aggravating!!!! Waste of money and nothing like I thought!