Roof Maxx Reviews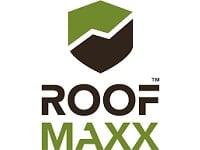 Roof Maxx is a company marketing a roof shingles restoration product in the form of a penetrating plant based bio-oil intended to replace the natural oils found in asphalt roof shingles that degrade over time.
How Does Roof Maxx Work?
The founders of the company have a long history working in the roofing industry and utilized their expertise to create a plant-based oil made up of all-natural and food based ingredients to spare customers the expense of roof replacement.
The process is simple – Roof Maxx will match you up with one of their dealers who will perform a roof inspection on your home and schedule an appointment for the application.
On the day of your appointment, they will arrive at your address and apply the roof rejuvenation spray treatment which will take up to a few hours to complete. Once the treatment has been applied, your roof will be good to go for five years.
They claim that their product is safe to use and a good option for both commercial and residential properties. They even claim that using their product could positively impact your home insurance coverage.
If you are interested in learning about how to join Roof Maxx as a dealer, they have a ton of information on their website about franchise opportunities.
Becoming a dealer allows you to be your own boss without paying monthly royalty fees or a monthly franchise cost- you simply need to pay an up-front investment, be passionate about the product, and have a vehicle that can transport Roof Maxx and its equipment.
Cost and Price Plans
The company's pricing structure varies depending on the size and condition of your roof. As such, to get an accurate quote about how much your specific project will cost, you will need to contact a Roof Maxx dealer or fill out a form on their website.
However, they state that the cost of a treatment usually comes in between 15%-20% of the cost of an entire roof replacement.
They note that if a 1500 square foot roof costs $8,000 to fully replace, the Roof Maxx service price for this same roof would be somewhere in the $1200-$2,000 range.
The actual cost of a roofing project will be dependent on the cost per square foot of labor and materials, so these numbers are used as a simple example.
Customer Service
If you have any questions you can call them at 1-855-RoofMaxx or reach out via e-mail at [email protected]
Online Customer Reviews/Complaints
The company offers plenty of customer reviews on their Facebook page – most reviews are overwhelmingly positive. Customers mention the great service and dedicated staff who care about the environment.
It's worth noting that while there are some negative reviews of Roof Maxx, they are few and far between. The company earns an A+ rating from the BBB.
If you're looking for more business reviews of Roof Maxx, you can find some on the Testimonials page of their website. Additionally, if you're looking to see what dealers have to say, you can check out franchise reviews on the dealer website.
Roof Maxx Competitors and Alternatives
If you are looking for ways to rejuvenate your roof without having to perform an entire roof replacement, you might want to consider the below alternatives to Roof Maxx.
One popular alternative, for example, is Greener Shingles, a company that claims to save customers up to 85% of the cost of replacing a roof. Like Roof Maxx, Greener Shingles is an environmentally safe treatment that reduces the effects of aging on asphalt shingles and rejuvenates old roofs.
Greener Shingles has some great Before and After pictures and videos on their website so that you can see their product in action. While customer reviews of Greener Shingles are not widely available, they do have some satisfied customers who provide testimonial videos on their Facebook page.
Another option is Gaco Roof, a product that seals and repairs roofs to help you avoid a complete roof replacement. Gaco Roof claims to permanently protect against leaks and is available in a variety of colors. You can purchase Gaco Roof on Amazon for $275.29.
Amazon customers seem to be satisfied with the product. They praise it for doing a good job of sealing, and being a good product overall. Of course, there are pros and cons to everything, and Gaco Roof does have some complaints from Amazon customers who claim that the product didn't work well and that the coating bubbled up in locations.
Finally, you might consider using Rubberseal Waterproofing and Protective Coating for your roof. This product is intended to lengthen the lifespan of roofs and resist water damage and leaks. You can purchase it from Amazon for $284.99. Amazon customers give it a 4.6/5-star rating.
Is Roof Maxx Worth It?
Based on the many positive Roof Maxx reviews, we are confident in our conclusion that Roof Maxx is legitimate.
If you're looking to save time and money on a roof replacement project in an environmentally conscious way, this is potentially a great solution.
If you have any experience with Roof Maxx or their services, please leave your reviews below.
You may also be interested in
Roof Maxx Customer Reviews

Darrell
I dealt with Roof Max in September of 2022. The salesman Tony- VP of the company told me that the roof needs to be no more than 7-10 years old or the treatment is not effective. Because of the weather he did not do an inspection but Promised that the installer would do it and Would Not do the treatment if the roof was not new enough. I have since learned that my roof is 23 years old and has no life left. I am now faced with the cost of a new roof after paying roof max 30% of the cost of a new roof. I feel like I have been taken and will work to let others know and seek legal help.

Floyd B
Saw lots of You Tube vids and testimonials. As someone who knows roofs moderately well, I am pretty amazed by what I have seen. Definitely changes the shingles from brittle to pliable, like a new shingle.
Also brings back the dark rich color, which shows that it's got moisture back. I would say the color is a big indicator as to how long it works.
Hard to doubt the l actual technical scientific studies that shows it works. I almost want a hail or wind storm to see just how well (not really, I'll just trust the testimonials;).

Bob M
Not sure how good the product is but contractor backing up the product is terrible. The contractor in Lincoln, Nebraska Jeremey Schafer will not return my calls. Trying to transfer warranty over to the buyer of my home and he will not return my realtors phone call either. Very bad customer service!

Dan T
Professionals Inspector Proof, It Works
Inspector says roof went from, "brittle and old and needs replacement soon", to "Wow. It's almost like a new roof". Difference in look and weight and durability.

Jon B
I have found that these folks are legit and if and when I do have any concerns - Troy MacDonald has come out and addressed those issues. Thank you Roof Maxx for helping me have more roof life with a guarantee.

Charles
Chemical applied over a week ago…it's rained several times but on days when we have sunshine we have the odor. Salesperson keeps telling me it's orderless but has not come out to check.

William K
I originally requested for RoofMaxx to come out on 21 Nov 21. After another email a person finally came out on 9 Dec 21. After telling RoofMaxx on 9 Dec 21 I wanted the work done, I have been ghosted again. Is this company for real, is this how they want to conduct business?