Rhino Security Deposit Insurance
Rhino Security Deposit Insurance Reviews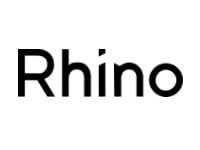 Rhino is a security deposit insurance program based out of New York City, New York. The company allows you to pay a small monthly fee in place of a hefty security deposit to Rhino-approved providers.
About
Rhino was created to make housing more affordable, and as a result, you pay no security deposit with the company.
While most apartments and rental homes require a security deposit of up to several thousand dollars, Rhino has approved providers that allow tenants to pay a monthly insurance premium in place of a large security deposit.
Participants pay a small fee monthly for their security deposit premium, and Rhino provides themselves as a guarantor to the landlord. This service allows people to secure housing without handing over large sums of money.
Rhino is not based on credit score. The service is available to all properties that work with the company. You can search all available properties on their website. Besides assistance with the rental deposit, Rhino also offers:
Renters Insurance
Guarantor Coverage
How Does Rhino Security Deposit Work?
To get started with Rhino, instead of a security deposit, you only need 90 seconds of your time and to complete a few simple steps:
Check to see if your chosen property is a Rhino partner
Answer a few questions about your finances to receive a quote
Choose how you want to pay
Move into your rental
Rhino is insurance for apts that does not consider credit scores for approval. The only requirement is that your rental needs to be a partner of the Rhino insurance agency.
If, as a tenant, you do not pay your rent or you damage the space that you are residing in, Rhino will cover the cost up to the included coverage amount. However, you will still have to pay that amount. Instead of paying the landlord through a security deposit, you will pay Rhino back the additional cost plus the monthly premium.
Unlike security deposits, your monthly premium paid to Rhino is not refundable. What is paid to Rhino is in place of having to pay a hefty deposit upfront.
What Does It Cost?
Your Rhino security deposit insurance premium will depend on the property's zip code you are looking to rent, and the requested security deposit.
$1,000 security deposit in zip code 60601 = $4/month
$2,000 security deposit in zip code 90001 = $12/month
$3,000 security deposit in zip code 10001 = $21/month
Customer Service
Rhino provides many different options for contacting the company for issues or questions.
Online Contact Form
Online Chat
Facebook
Instagram
Twitter
LinkedIn
Phone Number: (844) 844-3188
Physical Address:
99 Wall Street
New York, NY 10005
Online Customer Reviews/Complaints
Rhino Insurance is accredited by the Better Business Bureau (BBB) with a B+ rating and a 2.7/5 customer rating. There are many complaints stating that it's complicated to cancel a policy once you have acquired it and that the cancellation procedures frequently change, at times even once a month.
Additionally, customers have issues with phone support not being able to make changes. Many have called to have their policies canceled when the website is down to no avail. The support staff in the help center have instructed them to clear their cache or use another browser instead of helping to complete the tasks on the phone.
Many third-party reviews state that tenants actually pay more between move-out costs and premiums than they would in a security deposit. Additionally, many feel that the service allows landlords to charge for more issues than a traditional security deposit would have.
Frequently Asked Questions
When using a new service, it is vital to get as much information as possible about the company. Here are a few frequently asked questions regarding Rhino:
Where Is Rhino Insurance Based?
Rhino is a service offered throughout the United States and is headquartered in New York City, New York.
What Is Rhino?
Rhino Insurance offers an alternative option to placing a hefty security deposit for a new rental. With Rhino, you can pay a small monthly fee instead of a lump sum upon move-in.
Is Rhino Legitimate?
Yes, Rhino is accredited with the Better Business Bureau and has an extensive network of landlords that they partner with throughout the United States.
Is Rhino Renters Insurance?
While that is not the main product of the business, they do offer a bundle option for renters that includes Renters Insurance starting at $12.50 a month.
Competitors and Alternatives
There are several options available that are similar to Rhino, including the following alternatives:
Rhino vs. Jetty: Jetty offers a near-identical program to Rhino and provides a flexible rent payment program for tenants to utilize.
Rhino vs. Sure Deposit: Sure Deposit markets itself as a risk management tool that helps alleviate administrative functions that landlords have to provide. As a company, they provide surety bonds to tenants.
Rhino vs. The Guarantors: The Guarantors offers the same program as Rhino and the other companies mentioned above. However, The Guarantors do consider your credit score.
Is Rhino Worth It?
Moving into a new apartment or rental home can be very stressful, especially when you have to raise funds for a hefty security deposit. Rhino allows you to forego the deposit and instead pay a small monthly insurance premium to secure your rental.
Although it is beneficial to retain your savings and not have to fork it all over, being on the hook for a monthly fee that isn't refundable can chip away at your monthly income. Additionally, if the landlord finds any issue with the state of your rental upon moving out, you are still liable for the cost.
Paying a security deposit in cash is the best way to go about renting an apartment or home. However, we do understand that many don't have extra funds lying around. Therefore, we think it is worth checking out and utilizing Rhino when looking for housing if you're struggling to come up with the security deposit amount.
If you have any experience with Rhino Insurance, please leave your reviews below.
You may also be interested in
Rhino Security Deposit Insurance Customer Reviews

customersupport
Fraudulent illegal company that should be shut down
This company is fraudulent and illegal!! Stay away! I am not on any lease which means it's illegal (General Obligations Law Section 5-701) and against Rhino's policy for rhino to come after me for money I do not owe and yet they are trying to anyways just because a property manager told them to. Pay your landlord any amount of money as a security deposit to stay away from this company!!! They claimed I owed over $10,000 and then finally agreed with my dispute and let it go but now they are coming after me for another $3,000, which is illegal. And rhino owes me over $4,000 that they've charged on my credit card!!! My credit card company (Shout out to Mastercard) has stopped rhino from charging further payments but I will likely have to go to court over this matter. Stay away!!!!

Antranette T
Rhino is amazing and easy to set up. I was desperate to get into a home with my children and Rhino made it possible and had extra cash left over to buy things for our home! I'm very happy I found them.
Antranette Garcia

victim
Hope they are shut down soon
This is not an insurance company, it is a bond that benefits no one but Rhino and the dirty property owners. They do not offer the same services an actual insurance company does. This company needs a class action lawsuit. They have worked through loopholes so far and literally take money for no service rendered.
The company is failing and is doing whatever it needs to grab money. They may get you in the door of an apartment but the 'customer' WILL pay in the end. They are crooks which is why they do not have a phone number, actual paperwork, or a representative to contact. The CEO belongs in prison!

bernadette
Horrible customer service
I have tried emailing an calling several times. Stay on hold the next thing you know the recording is coming on. I feel like I was scammed. When got my apartment the manager stated it was two lease holders.
Would not give keys until my son signed the lease. So the leasing agent even gave them the incorrect amount of my rent. I have called so many times and left messages no one respond. What I don't understand is this company making money off the renter but won't answer the phone.