ResortPass Reviews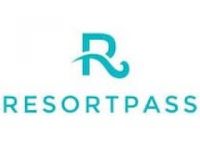 About ResortPass
Have you ever wanted to go on a vacation just to lounge poolside and enjoy luxury amenities, but you didn't want to deal with booking an overnight stay at a resort or hotel, or even the travel to get there?
ResortPass is a program created so locals and travelers alike could access hotels and resorts to use their pool, spa and additional amenities without needing to commit to an overnight stay.
You can simply book a day pass with any ResortPass partner, and then spend the day lounging poolside or relaxing at the spa. Whether you're a local, or in town for work or pleasure, you can always easily access luxury amenities through ResortPass.
How Does It Work?
ResortPass is an online booking platform for access to resorts and hotels for pool, spa, fitness and amenities. As the world's leading daytime amenity reservation service for hotels, they've partnered with 400 locations across 140 cities in the US, Caribbean and Central America - a number that is growing every day, and has doubled in size in the last year alone.
ResortPass is a way for hotels to think about their property and guests in a new way. They work with hotel partners to provide a "daycation" experience to locals and travelers alike, without the hassle (or the price tag) of an overnight stay.
During the week, hotels do not typically have as many guests using amenities. For hotels, this offers an opportunity to open up a revenue stream during their normal "slow times". For locals or travelers staying somewhere else, they can take advantage of these programs and enjoy a relaxing day at the spa or celebrating at a resort's waterpark.
The platform itself allows you to book a "daypass" at any of the partner locations, and you have a variety of options for the type of activity you indulge in. ResortPass is a perfect option for travelers staying in an AirBnB or with friends who want the best of both worlds and get that luxury experience.
It's also ideal for people who travel for work and have time to relax from their jobs to enjoy some poolside time when they have to stay somewhere else. The service has options for every person to enjoy.
Cost and Price Plans
Prices are unbelievably reasonable - they start around $25 for access to pools, hot tubs and fitness centers. For some resorts, there are top-tier options that are $150 or more for a private cabana and full service with food and drink. Each partner creates their own package based on what is available at their property, and curates the perfect experience for you.
Customer Service
ResortPass has an easy to navigate site, with packages and customer reviews quickly accessible for each destination. Hotels manage the experience once you book, but it's easy to get in contact with ResortPass employees through an email or a live chat option on their site.
Online Customer Reviews/Complaints
On the ResortPass site, you can access the reviews of nearly 25,000 users who have used the platform to enjoy a day poolside or otherwise using luxury hotel amenities. Each review is tagged to the individual location, so you can quickly see if the experience will be a good fit for you.
Additionally, in the last few years, there have been multiple rave reviews in the media as the hospitality industry recognizes the tremendous impact for both hotels and new daytime guests.
Competitors and Alternatives
There are a few other competitors who have also tried to fill this space, though according to Owler, ResortPass is the largest company in this niche, in terms of number of employees and total revenue in the US.
Some of the main competitors include DayPass and Daycation, which are both global operators. In 2019, USA Today featured these platforms, highlighting the experiences found at each. DayPass is a more global option, with partners in cities like London, Paris or Dubai, but most passes are much more expensive than those found at ResortPass.
Daycation has fewer partners, only around 60 hotels at this time, but also has some worldwide city options, even in Greece and South Korea. All three of these great companies are filling this hospitality industry gap for guests and hotels alike. ResortPass has the highest annual revenue of the three, and is on a track for fast growth with more partnerships globally. In early 2020, ResortPass was named the 10th fast-growing marketplace startup across all sectors in the Marketplace 100 ranking.
Is It Worth It?
In a word - yes! It's free to use the platform, and you only have to pay for a day pass as you book. Each package is priced appropriately for the activities and experience so you can customize it to your liking. It's the perfect solution for anyone who wants to enjoy a little "daycation" in their own city, or elsewhere as they travel.
0 'ResortPass ' Reviews