Reputation Defender Reviews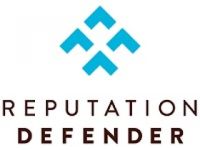 Reputation Defender is an Arizona based online reputation and branding services company that states they have served tens of thousands of clients since 2006.
How Does It Work?
According to their website, when people search for you online, they are getting their first impression of you, and it's incredibly important for your career, your family, and your reputation that this impression be both correct and positive.
Unfortunately their website says that 80% of reputation damage risks come from a miscommunication that isn't reflective of a person's reality, and that 70% of employers and other agencies have said that they have rejected a potential candidate due to a negative online reputation.
The Reputation Defender process begins with their team going over your goals and objectives with you directly, so they can plan a strategy specific to your circumstances.
Their editorial team then begins creating positive and truthful content about you, all of which will be given to you for review, and then these articles will be published online and optimized for "maximum impact."
These positive articles will become the first available search results when anyone searches your name, and all negative results get pushed further and further back to page results where people simply are very unlikely to ever see them.
Cost & Price Plans
Currently this company offers a variety of Reputation Defender plans, with different features and different focuses, which will range in cost beginning at $3,000 per year and going all the way up to $15,000 per year.
All plans offer access to a team of Reputation Advisors, a unique publication strategy, and periodic status updates.
In addition, the website says that "if you are facing especially difficult reputation issues" they can provide you with custom, boutique solutions with that offer a higher level of personalized attention and the technological support of an elite team that doesn't come with their standard plans.
Refund Policy
Unfortunately this website does not provide their customers with any information regarding possible returns and refunds, and their legal Terms & Conditions provides no mentions of refunds whatsoever, making it appear that this company likely does not provide a framework for a refund process.
Since customers will speak with a Reputation Defender consultant before purchasing their particular plan, they can speak to them about any guarantees or customer protection policies they have in place.
Customer Service Contact Info
Customers who would like to contact Customer Service with any questions, concerns, or complaints can do so by phone at 888-851-9609, by their website's Live Chat feature whenever it is available, and by using their social network platforms, like Facebook and Twitter.
Reputation
It seems that there are some negative reviews about this company, with people complaining that for such significantly high prices, this company should be able to remove negative content from the internet, not just attempt to hide it.
That option simply isn't realistic, depending on the type of content that is available online. For example, if you are a business owner and you have negative reviews of your company placed on various websites, these simply cannot be deleted.
Consumer protection laws protect a customer's ability to share their personal experience with your company, which is why Reputation Defender advocates creation of new truthful, positive, and relevant content to combat existing internet based materials.
Because this service is expensive, customers should speak with their representatives at length and know exactly what they should be expecting before they contract this company.
Competitors and Alternatives?
Online reputation management services are a far reaching business, and if you are unable to partner with Reputation Defender or simply don't believe their service is the right one for your needs, there are other options available which might better suit you.
If you have any experience with Reputation Defender or their services, please leave your reviews below.
Reputation Defender Customer Reviews

Eve
Have sent them a customer and their quality of work is very low and easy to replicate. Could've done what they do in 20 days for 1/15th the cost. Would not recommend anybody to work with the McDonalds or Wal-Mart of the industry when you want to have Neiman Marcus quality.