RentCheck Reviews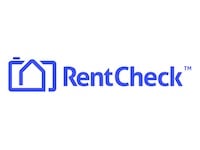 RentCheck is a company based out of New Orleans, Louisiana. They provide an online app service that allows tenants to perform inspections independently of the landlord or property manager.
About
RentCheck was created by two colleagues, Lydia Winkler and Marco Nelson. They both had individual goals when it came to changing the way rent and inspections were handled, which they were able to join together to serve a dual purpose.
As a result of those conversations, the startup RentCheck was born. The company states its purpose as "a property management tool that guides users through an easy and organized inspection process with just their smartphone." According to their website, the owners have a joint mission of making renting fair and transparent for all.
RentCheck does not provide the ability to send out a rental application form, nor does it work with the credit bureaus to verify renters or document late or non-payments. However, you can complete the following through the application:
Move-In Inspections
Move Out Inspections
Safety Inspections
General Inspections
Automated Reminders to Tenant
Automated Inspection Report
What Does It Cost?
The cost of RentCheck depends on the number of units that you enroll in the program. The packages that the company offers include:
Starter (1-20 Units) - $5/month
Growth (20-80 Units) - $40/month
Plus (81-150 Units) - $75/month
Enterprise (150+ Units) - Call for quote
How Does RentCheck Work?
To get the RentCheck App up and rolling with your unit and inspection information, you follow a series of simple steps, as outlined on the company website:
Select the appropriately sized unit package
Purchase the service
Download the app to your mobile device
Compile unit information into a spreadsheet and email to [email protected]
Once you send your unit information, it will automatically upload to the app within 24 hours. From there, you can schedule inspections, create move-in and move-out checklists, and establish necessary criteria that your checks need to include.
Customer Service
RentCheck provides many different options for contacting the company for issues or questions. However, they do not offer a phone number on their website for direct calls.
Online Chat
Facebook
Instagram
TikTok
Twitter
LinkedIn
Physical Address:
1582 Magazine Street
New Orleans, LA 70130
The company does not explicitly state that they offer refunds on the purchase of their services on their website. However, you do have the ability to cancel your subscription or rescind payment authorization by emailing the company at ​​[email protected]
Online Customer Reviews/Complaints
RentCheck is not listed on the website for or accredited by the Better Business Bureau (BBB). They have a high rating as an app through several different mobile markets. However, there are several reports of repetitive questions within the inspections and frustration that the process is lengthier than tenants and property managers initially thought.
Additionally, there have been some complaints online about the application crashing, to the point where app users have to reboot their phones to complete the required inspection tasks. It does appear that recent app updates have rectified this issue, however.
There are not many verified third-party reviews on the service. However, it was only founded in 2019 and is still in the startup phase. With respect to visibility and validity, the owners of RentCheck have been featured on the following platforms and organizations in the past few years:
Techstars Accelerator
Female Founders First Accelerator
Rising Star in Real Estate
Veteran Shark Tank Winners
FAQ
Getting all the necessary information regarding a service or company before making significant decisions is critical.
Here are a few frequently asked questions regarding RentCheck:
Where Is RentCheck Based?
RentCheck has its headquarters in New Orleans, Louisiana. However, they offer their service nationwide.
What Is RentCheck?
RentCheck is a service provided through a mobile app that allows tenants to perform their own routine inspections without a property manager.
Is RentCheck Legitimate?
Yes, RentCheck has thousands of positive reviews on mobile app marketplaces, and the owners have been involved in several prominent media outlets, awards, and accelerator programs throughout the years.
Competitors and Alternatives
There are several options available that are similar to RentCheck, including the following alternatives:
RentCheck vs. zInspector: zInspector also does tenant-lead inspections but has additional features such as photo timelines, file sharing, integration with other programs, and a security deposit return calculator.
RentCheck vs. Property Inspect: Property Inspect offers everything that RentCheck does. However, they also include risk assessments, audits, and inventory services.
RentCheck vs. Chapps: Chapps offers similar options to both other products but does not allow for tenant-led inspections. Instead, it provides a portal for tenants to correspond on maintenance requests and provide photos.
Is RentCheck Worth It?
Carving out the time to do inspections on multiple units is very time-consuming. Not only do you have to give notice to the tenant, but you have drive time to the unit, the inspection itself, and the drive time back. Additionally, you are inconveniencing the tenant by intruding on their space - often without them being in attendance.
RentCheck helps property managers to get inspections and reports done more efficiently without being a nuisance to the tenant. Property managers can set up the unit and inspection criteria with this app and turn everything over to RentCheck. The app will then notify the tenant about the inspection and send frequent reminders until it is completed.
With the low cost, hands-off approach, and efficient manner in which the app operates, RentCheck is indeed worth it for landlords, property managers, and tenants.
If you have any experience with RentCheck, please leave your reviews below.
You may also be interested in
RentCheck Customer Reviews