RemoteOK Reviews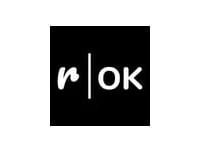 RemoteOK is an online job search engine tailored specifically to remote positions.
With Remote Ok, users can specify what types of positions and what field you are looking for, knowing that all positions presented to you are approved for remote work.
About RemoteOK
Nomad List created RemoteOK to provide a search engine that catered directly to work-from-home positions.
Although there are many job search portals available, many require you to wade through long listings of work opportunities to find out which are remote work-friendly.
The pre-formulated categories that Remote Ok provides are:
Senior Executive
Developer
Engineer
Javascript
Ruby
Full Stack
DevOps
Front End
Back End
Additionally, you can search for terms along the top of their website, such as:
Full Time
Part-Time
Product Manager
Sales
Python
Architecture
Customer Support
Android
CSS
These terms are just a select few that the website recognizes; there are many more that can be utilized.
Cost and Price Plans
Remote Ok is a free service available to all job-seekers. However, if you are looking to post a job for your company, there are a range of costs associated:
Showing your company logo - $49
Email blast to subscribers - $49
Make your job a sticky post for 24 week - $499
Make your job a sticky post for one week - $1,299
Make your job a sticky post for one month - $3,897
How Does RemoteOK Work?
To search for jobs on RemoteOk, you can review options in one of two ways:
Review the ongoing list of remote positions on the front page
Define search parameters and review the options
You can also sign up for their mailing list and receive compatible jobs directly to your email.
As a company, you can post available jobs to RemoteOK through a few simple steps:
Select the option to post a job on the main page
Choose which additional marketing options you desire
Insert the position details and submit
It is important to note that there are extra costs associated with selecting marketing features for your open position. These costs are detailed above in the previous section.
Customer Service
RemoteOK does not provide contact information in terms of a phone number, physical address, or email address. The options provided include:
Online Contact Form
Facebook
Twitter
Online Customer Reviews & Complaints
RemoteOK doesn't have many reviews or complaints regarding their service on independent review sites. They are not rated or accredited with the Better Business Bureau (BBB). There are a few pros and cons that users have vocalized regarding its operation:
Pros:
No cost for the service (for job seekers)
Regularly updated job listings
Easy to use website
Cons:
Jobs are often limited to technology
There is no way to contact the company by phone
FAQ
What Is Unique About RemoteOk?
Remote Ok only lists job positions that are open and available and can be fulfilled outside of an office environment.
Instead of having to filter through a large listing of different jobs, you are able to look at each position knowing that they are approved for remote work.
What Is RemoteOk?
Remote Ok is a job board that features only remote work opportunities.
Does RemoteOK Work?
Yes, Remote Ok provides an extensive list of job opportunities for those looking to work from home or from different areas while traveling.
Competitors and Alternatives
There are several options available that are similar to Remote Ok, including the following alternatives:
Remote Ok vs. Indeed - Although Indeed.com includes remote positions in their job boards, they are not specific to remote. Therefore, you will need to filter through all opportunities to decipher which is okay for remote work.
RemoteOK vs. FlexJobs - FlexJobs features remote jobs, as well as hybrid opportunities. However, for additional job search features you will need to purchase the Premium membership.
RemoteOK vs. Remote Co - Remote Co is also specific to remote positions and doesn't offer paid subscriptions. Remote Co also offers more than just technology fields in their job results.
Is RemoteOK Worth It?
Trying to find a new job can include a whole range of emotions, including stress, anxiety, nervousness, and anger.
Additionally, there is not a central job database that you can go to that lists all available opportunities. This can be frustrating because you are left to look at a bunch of different websites to see what positions are open.
When looking for remote positions, an extra element is added. Not only does the search become more complex, but you have to weed through which opportunities are pre-approved for remote work or are open to the idea.
We think that having websites that are specific to remote work makes the process much more simplified because you don't have to filter through several different labels and categories to find options that work for you.
Additionally, when it comes to time crunches associated with job searches, the more websites the merrier is typically the motto. We want to have access to all open positions to see what the current job landscape looks like.
Because of this, we do think that this job search website is worth it as an addition to the job search lineup of websites. The specificity to remote opportunities makes it a great match for those looking for positions in that area.
If you have any experience with RemoteOK or their services, please leave your reviews below.
You may also be interested in
RemoteOK Customer Reviews