REI.com Reviews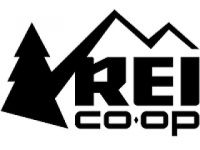 You may also be interested in
REI.com Customer Reviews

Charles H
I have been buying from REI retail locations for years. Being able to see and try on what I'm buying when it comes to hiking gear is a big plus. On the other hand, when fit's not an issue, REI has one of the best e-commerce sites out there. When going backpacking, I find it so much easier to order all my food online and then pick it up from the store without having to deal with the hassle of shopping.
In addition, the Outlet section and their new "Deal of the Day" are a great way to save a ton of cash. Just a head's up - no rewards points for Outlet purchases and the return policy is a little different, but worth the trade off.

Yan
My favorite place to shop for outdoor gear. Can't get enough of that stuff. REI outlet has some great deals but They recently changed their return policy it's not how it used to be, you can still get great deals there and if it doesn't work out return at the regular stores, just be sure to ask how long you have to return the product.
If the prices are too high for you I'd recommend waiting till they have their in store sales for returned gear. Can get some incredible deals, on stuff that's been barely used, if at all.