Regus Virtual Office Reviews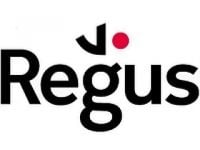 Regus Virtual Office is a flexible workspace company that states they have over 1500 locations in 600 cities across 100 countries.
Their business centers have products and services that are more cost effective for companies. Regus is afforded with the opportunity to provide customers office space, virtual offices, meeting rooms, mailing addresses, receptionists and much more.
At Regus you can rent office space per hour, per day, per month, or yearly. If you are in need of an office at minute notice they can make it happen.
They have staff on duty at all times at all of their locations to assist their customers. Regus receptionists will answer calls on behalf of your company and their staff can type, fax, bind, copy documents if you need them to do so. Other services offered are to arrange couriers, rental cars, flower deliverer, dry-cleaning, and set up catered lunches.
In addition, their offices have the latest technology and nice furniture to make it feel like an office where you want to be and where you want others to visit.
Online complaints against Regus are primarily centered on hidden fees that are listed in their contract. They also have been known to increase rent with each new lease your sign.
This may be an unavoidable situation for Regus as they do not own the buildings they occupy. While some of their offices have long term leases and have created some sort of partnership with the property owner, there are some that do not hold that same advantage. If the property owner increases their amount of their lease rent they will pass on the increase to their customers.
Read through the entire contract and lease information before signing it and make sure that you have thoroughly reviewed the fees and have a complete understanding of their fee structure.
If you have any experience with the Regus Virtual Office or their services, please leave your reviews below.
Regus Virtual Office Customer Reviews