ReGain Online Counseling Reviews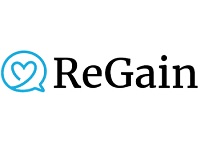 You may also be interested in
ReGain Online Counseling Customer Reviews

Vianelis N
I love how convenient the counseling is. In normal counseling you must wait for your next session to talk about issues you are having. With ReGain I can quickly and easily contact my counselor if I am having a break down or about any situation going on at all. She has been there for me when I needed and I just couldn't be happier.
I started ReGain after looking for marriage counseling. I called local offices in my town and they all charged between $100-$150 per session. With ReGain I pay just under $300 a month and I get as many sessions as I want plus all around the clock communication.
Another issue I had found was local counselors I contacted did not have any availability for weeks. My marriage was falling apart and quick. I didn't have weeks to wait. ReGain is also better because I don't have to worry about finding a sitter for the kids for my sessions. I send them to their rooms and I am able to sit down and do my sessions whenever and wherever.

Leslie A
My husband and I live in an area where there is a short supply of decent counselors so we decided to give online counseling a try. We are so glad we did and we got paired with a wonderful counselor who is helping us to work through issues. I am so glad we took the plunge and decided to give online counseling a try! The app is very well laid out and well made. I highly recommend this service.

Lizzy
"I started using Regain late last year due to some relationship issues I was having. I searched online for couples counseling, and saw an ad for this service. I hadn't really realized that relationship counseling was available in an online format, but I wanted to review the service because of how convenient and helpful it is!
Basically, Regain allowed me to connect with a counselor online for messaging and live chat, phone, or video sessions. They also made it so I could invite my boyfriend to participate with me! The counselors are all licensed professionals, and if you don't immediately click with yours, it is an easy process to change to someone else (I tried this and found great success with my second counselor they matched me with).
Since I have been using the service, I have definitely learned some valuable skills for navigating the challenges in my relationship, and I hope this review is helpful to others who may be looking for some qualified help in their relationship."