Realtor.com Reviews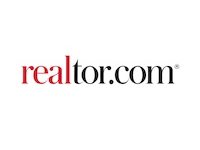 Realtor.com is a website which says its goal is to give people looking for properties to either buy or rent access to millions of homes in regions all across both the United States and Canada.
How Does Realtor.com Work?
According to their website, Realtor.com has listings which represent more than 800 MLSs with real estate for sale and rent in both cities, as well as smaller cities and towns across the country.
In order to get access to these listings, all you have to do is go the website and enter the city and state in which you interested in searching, as well whether you are looking to rent or buy, and what type and size of property you are interested in.
In addition to providing users with property listings and details, the website also says they provide real estate tools like calculators, moving guides, real estate buying guides, and more. &nbsp
&nbsp
Mobile Options
Currently Realtor.com says that they offer smartphone and mobile applications for the most popular devices on the market today, including iPhones, the iPad, and Android devices.
Cost/Price Plans
All information provided by Realtor.com, whether the information provided through property searches or through their real estate tools, are completely free for their visitors.
Refund Policy
Since this website does not charge any of their visitors or users any direct fees for use of their products and tools, they also do not provide information regarding a Refund Policy.
Customer Service Contact Info
At this time, Realtor.com does not actually provide published contact information on this website, instead encouraging users that would like to contact them to do so through their social media networks.
Reputation
In general it seems this website is well liked and considered helpful by most of their users, though there are some visitors who have difficulty with the way the website functions or that said some of the information they received from the website was inaccurate.
Competitors and Alternatives?
There are many other websites that specialize in offering customers access to real estate listings, like Zillow.com, Trulia.com, HomeSearch.com, and others.

If you have any experience with Realtor.com or their products, please leave your reviews below.
Realtor.com Customer Reviews