RallyUp Reviews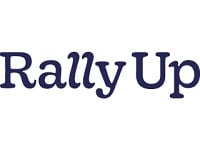 Rallyup, which was started by founder and CEO Steve Bernat, was created to improve the fundraising process for charitable organizations.
It's headquarters is in Tucson, Arizona with other members of the team located all over the world. RallyUp can be used by any organization or group that wants to fundraise for a charitable cause.
Not limited to any specific countries, even non-US users can enjoy their services accepting international credit card donations which are automatically converted into US dollars.
Users in many countries including UK and Canada can accept and receive donations in their currency without any conversion.
Features
RallyUp features campaigns that benefit charitable groups or organizations where the funds are sent directly to the benefitting organization. Aside from campaigns, there is donor management and mobile giving too.
Part of their campaign strategies include event ideas like dinner galas, fashion shows, goal tournaments, pledge ideas that are per goal, per bench press, per tweet among others, crowdfunding ideas like school sports, disaster relief, documentaries and benefit concerts.
Raffle ideas like wine tasting, getaways, technology and vehicles are also often included while sale ideas such as t-shirts, baked treats, autographed items and flowers are also featured quite often.
How Does it Work?
The campaign features enable you to tailor each campaign using your organizations' branding and style to fit your needs. You can build a community with personalized pages and there is also support for team and member fundraising.
You can also promote your campaign through email and social media as well as send personalized thank-you messages.
Donor management is a customer relationship management system designed for donor data and campaigns.
It helps you keep track of your donor's profile information, tracking donor interaction and activity trends send personalized emails for each campaign and view donor contribution history per campaign.
You can also group donors by campaign or team activity and export donor data and transactions to Excel. Mobile giving gives your donors the flexibility to donate from anywhere they are located in the world.
It allows you to also set up and run campaigns right from your phone, manage your donors and donations, keep donor information organized and secure and participants can join teams or create new ones, purchase tickets, items or pledge on the go.
Overall, RallyUp does have a very easy-to-use interface with lots of convenient features to help you organize and track data.
Cost and Price Plans
The pricing plans vary, depending on your needs. They feature benefits such as no commitment, no monthly charges nor upfront cost.
Three plans are available for you to choose from and they include a 5 percent plan per transaction, a 3 percent plan with an additional $1 paid by the donor and lastly, a 5 percent plan of winning bids.
Rallyup's pricing is among the lowest in the industry and is greatly conducive for most nonprofits and other charitable organizations.
Customer Service
Get in touch with RallyUp through 520-314-8800 or email them at [email protected] You can also reach them through their contact form, Facebook, twitter or LinkedIn pages and their team will get back to you.
Your Registration and/or Campaign can be cancelled if it is being used, as determined by them in our sole discretion, in association with violations of the Terms, in any illegal, inappropriate or objectionable activities, including, but not be limited to:
infringement of an intellectual property right of another; attempting to reverse engineer our Software; violation of, or activities designed to violate, another's privacy or right of publicity; activities designed to defame, embarrass, harm, abuse among other violations.
Online Reviews & Complaints
Overall, the general impression of RallyUp is innovative and exciting. It effectively serves nonprofit organizations and has one of the lowest fees which many organizations love.
There aren't many complaints of RallyUp online and most people praise it for being a company with a genuine culture.
Competitors and Alternatives
Other companies and softwares that offer a similar experience and a solution to small and growing nonprofit organizations include Kickstarter, YouCaring, Indiegogo and Trail Blazer. With the rise of online fundraisers, more and more platforms are expected to launch. These online fundraisers are an easy way to engage donors.
The difference between RallyUp and these platforms is that RallyUp was really created to help non-profit organizations, schools and charities. Their pricing structure, service and features all reflect that target market.
RallyUp Fees
Apart from the above plans, there are additional add-on services like $99 purchase for support to get you started and $500 purchase for expert sweepstakes guidance.
Deductions of 2.9%+$0.30 (or 2.2% or less if you apply for a nonprofit rate) on PayPal and credit card processor (Stripe) are incurred for payment processing for each donation.
There are no upfront costs, monthly fees or any other costs unless you want the extra add-on services mentioned above.
The Bottom Line
RallyUp is an innovative and refreshing addition to the market of fundraising.
Their simple pricing structure with no hidden costs makes it even easier to use and trust. Nonprofit organizations, charities and even schools will benefit most from using RallyUp.
If you have any experience with RallyUp or their services, please leave your reviews below.
You may also be interested in
RallyUp Customer Reviews

Kellie B
I used this platform last year for a fundraising event and was told that we would get the funds after a 3 month wait period once the fundraiser ended. All went as planned and we received a virtual check via email 3 months later after the fundraiser closed. Second time around we held a fundraiser and waited 3 months and received nothing.
When I reached out to them they advised us that we needed to "request" the funds at the end of the fundraiser and would now have to wait ANOTHER 3 months. Six months later I asked where is our money and a few days later received an email for the virtual check. There was no check on the linked site they emailed to us.
When I reached out to support they advised they no longer are using the virtual checks (although they sent me an email stating they did) They told me now my "check was in the mail". They keep changing the procedures on the distribution of the funds. The goal posts keep moving and here we are with none of our fundraising money that we are depending on as a non profit.
Unfortunately we had another fundraiser prior to realizing there was something fishy with the dispensing of our funds. So here we raised nearly $5000 in 6 months and two fundraisers and have not seen a dime. Rally up where is our money????

Greg B
Not the best solution to fundraising
Used this as a fundraiser for our fire dept.
Due to confusion it has been 4 months and we are still waiting on our funds. I don't know what percentage we are being charged until I get the payment.