Rakuten Reviews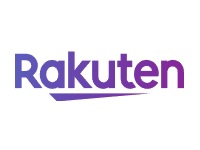 Rakuten is a Japanese-founded company that was developed in 1997 by Hiroshi Mikitani.
The company primarily deals with Internet and electronic commerce, serving as the operator of Japan's largest internet bank and its third-largest credit card company.
What is Rakuten?
You've likely already heard of affiliate marketing, so you've probably also, by extension, heard of Rakuten. Rakuten is one of the most popular affiliate networks out there, working to connect sellers and potential marketers.
This company is similar to other affiliate marketing networks you may have heard of, such as Commission Junction, Clickbank, and Clickbetter. It can process payment in 25 currencies and operates in over 200 countries.
Today, the website has two different streams - one is a Japan-based digital marketplace designed for sellers who wish to sell their goods and services.
The other is the result of a partnership with Ebates to offer consumers cash back for shopping with their favorite stores.
Affiliate marketing is awesome because it promotes and creates new opportunities for growth, helping businesses improve through innovative technology.
Anyone can create an account and it only takes a minute to do so. The online market of Rakuten allows users to buy and sell all legal items, like home and outdoor supplies, pet supplies, clothing, electronics, and more.
When you compare Rakuten vs Lotte, there isn't much to be concerned about. Lotte was another company that used to offer various products and cash back services but is now mostly defunct.
How Does it Work?
Formerly known as Ebates, Rakuten works nonstop to reward customers with cash back for things they were going to buy anyway.
All you do is start with Rakuten to find your store, then shop via that store's platform as you normally would to earn cash back.
Some stores eve offer double cash back, providing you with extra deals on those products. All shopping, delivery, and other concerns are handled right through that retailer's website - not through Rakuten.
When you shop through Rakuten, you can access all of your favorite brands and stores, including JCPenney, Best Buy, Amazon, Nordstrom, Old Navy, and more.
You can view seasonal pages designed to save you money during major shopping events like Black Friday and Cyber Monday, and you even get access to certain "double cash back" days where you can get even more money back to purchase the things that you love the most.
Is Rakuten.com a Legit Site?
The short answer to this question? Absolutely. Rakuten gained a significant amount of consumer trust and boosted its reputation with the BBB when it made the decision to merge with Ebates.
Now offering consumers a reliable way to earn cash back on the things they buy every day, Rakuten is both legit and safe to use.
The confusion lies in the origins and nature of Rakuten. Rakuten actually has two platforms -one is the traditional marketplace that allows sellers to post physical goods.
The other platform is the result of the merger with Ebates that allows customers to shop from their favorite websites and earn cash back.
Rakuten makes its money by serving as a link between you and the retailer. Retailers must register to be listed as an eligible cash back shop.
This requires an application form, and Rakuten of course gets a cut of the store's profits that result from having you as a visitor.
Online Customer Reviews & Complaints
While most people appreciate how easy it is to shop and earn money through Rakuten, it does have some disadvantages.
You cannot purchase, sell products, or view cash back discounts without creating an account, and if you are purchasing through the Rakuten Marketplace instead of through the cashback service, your purchases are limited.
You cannot change or cancel an order and orders can take some time to get delivered.
Customer Service
It can be a bit tough to get ahold of anybody in the customer service department at Rakuten, as everything seems to be mostly automated. If you have any issues with your cash back or with your shopping experience, you need to use an automated assistant and fill out a form in order to get answers.
While this provides an immediate response, it can be a bit frustrating in that you cannot talk to an actual person.
Luckily, the customer does have an advertised phone number at 1 (800) 800-0800. The return policy at Rakuten is a little less transparent you will need to check the individual seller's return policy, as all return rates and terms are determined by the seller and not by Rakuten. Therefore, it can be a bit challenging to get ahold of someone if you have any issues with a return.
Where Can I Buy Rakuten?
You can sign up to shop with Rakuten on the company's website. There is also an app available for both iOS and Android. Currently, partner sites are available in Canada, Korea, and Japan as well as in the United States.
Competitors and Alternatives
When it comes to money-saving apps, there is no shortage of options out there for you. If you're a busy shopper, it can never hurt to have a few extra tools up your sleeve to make saving money a little bit easier and less time-consuming.
Some big ones to think about when you are comparing the major players include Honey, Ibotta, and Lotte.
When you consider Rakuten vs. Honey, the first thing you need to know is that the initial setup for both programs is relatively similar. You set up an account and then have the option of creating a browser plugin.
While the plugin is optional for Rakuten, you must have it in order for Honey to work. This plugin scans your purchases when you are in the checkout phase and tells you whether you are getting the best deal. It also shows you all available coupon codes.
Another popular money-saving app is Ibotta. The first thing you need to know about Rakuten vs. Ibotta is that Ibotta is a superior choice for buying groceries.
It serves as an excellent alternative to clipping coupons from the Sunday paper. All you have to do is browse by popularity to find savings on items you would probably already buy anyway, like beer and canned goods.
The Bottom Line
If you're looking to save a few dollars here and there on the items you were already planning to purchase, Rakuten could be a good choice.
You won't become a millionaire through shopping with this add on, but you could save a few bucks that can help stretch your budget just a little further.
If you have any experience with Rakuten or their services, please leave your reviews below.
You may also be interested in
Rakuten Customer Reviews

C.H.
beware of Rakuten's cash back offers
I am a member at Ebate.com / Rakuten.com since 10/21/2007, so I am familiar with the requirements and regulations
On May 22, 2022, I was attracted by a 10% offer from Rakuten for my purchases from Staples through Rakuten website.
I Fallowed all the requires steps and I placed my Staples order for the amount of $39.89.66 Dollars.
Rakuten did not give me the cash back as it was supposed to happen.
I filed several claims, but no customer service answer was received, all the answers were generic replies by the website.
After more than 20 attempt to reach a live customer service, I received an email from a customer service Blaming stales for not giving me the 10% cash back WHEN THE CASH BACK WAS OFFERED TO BY RAKUTEN NOT BY STAPLES,
I think Rakuten are switching their business from advertising to scam.
Scamming the customers is an easier and more profitable business for Rakuten than their previous honest business of advertising.
Rakuten is blaming a third party for the false promise of 10% that they refused to abide with.
The misleading action of Rakuten costed me $40 dollars that i want it back asps.
It is not my problem what goes between Rakuten and the seller,
My contract for 10% is with Rakuten who is trying to ignore.
I want Rakuten to give me my 10% as I was promised