PYM Mood Chews Reviews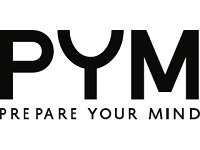 PYM Mood Chews are chews made of amino acid complexes and adaptogens that are geared to help support the brain and body's ability to better manage and tolerate stress, anxiety, and feelings of being overwhelmed.
How Do PYM Mood Chews Work?
The company, founded by Robin Williams's son, states the ingredients are natural and non-addictive, and that there are no psychoactive compounds found in the PYM Mood Chews either. The product is non-GMO, gluten-free, and there is no added sugar.
You can take one to two of the chews at the beginning of the day, or one chew about 20 minutes before a known stressful situation arises. You will want to chew for about 20 seconds. They have a natural citrus flavor.
The active ingredients found in the PYM Mood Chews include GABA, L-Theanine, and Rhodiola. Other ingredients found in the mood chews include soluble tapioca fiber, allulose, gelatin, inulin, acacia gum, soluble corn fiber, color added from fruit and vegetable extract, citric acid, and natural flavors.&nbsp
&nbsp
Let's take a closer look at the active ingredients, though, as they are what is supposed to help with anxiety and stress.
GABA – GABA is a naturally occurring neurotransmitter in the brain. It is supposed to support anxiety management, mood elevation, and pain relief.
L-Theanine – L-Theanine may help to reduce physical and mental stress, support relaxation and focus, and boost mood and cognitive performance.
Rhodiola – Rhodiola works with the body to help manage stress, and it could help with neuroprotection, anxiety, and depression.
Do PYM Mood Chews Have Side Effects?
Because this is an all-natural product, there are not any known major side effects that have been reported. Of course, you still always want to be careful with anything that you are using or putting into your body.
Therefore, you should talk with your doctor about the ingredients found in the PYM Mood Chews to see if they are right for you. Additionally, you might want to start with only one of the chews in the morning to see how you feel after taking it. Overall, it seems to be a safe product that shouldn't cause any issues.
Cost and Price Plans
You have a couple of options when it comes to buying the PYM Mood Chews. You could opt for a one-time purchase of either three or six tins of the chews. For a one-time purchase, the price is $34.99, and it comes with three tins. Each of the tins includes 20 chews. Getting a six-pack of the tins is a cheaper option. It includes free standard shipping, and it only costs $59.99.
Those who want to save even more may want to consider the subscribe and save option. You can choose delivery every two, four, or six weeks. For a pack of three, the cost is $27.99 per shipment when you are on the subscription plan. If you choose the six-pack, the cost is $47.99 per shipment.
If you choose to subscribe, you can pause, skip, or cancel the subscription whenever you would like via text.
Contacting Customer Service
If you need to contact customer service for any reason, you can do so by emailing [email protected] This includes if you are requesting a refund. They will provide you with a form to fill out and will then let you know if the refund request was approved or not. If it was approved, they will send you a refund minus the shipping costs.
The company also has a 24-hour cancellation policy. You will have 24 hours after placing an order to cancel it, as long as it has not already shipped.
In addition to contacting the company for questions or returns through the email above, there is a contact form on the website. You can use this to send messages or ask questions about the product. You can choose the department or type of service you need before submitting the form. This way, it can get to the right people.
Online Customer Complaints/Reviews
When looking at customer reviews and complaints through various sites, the results are overwhelmingly positive. Most people feel that the product does what it says and helps them with their anxiety and stress.
Where to Buy?
You can buy the PYM Mood Chews through retailers like Amazon, as well as directly through their website, YouCanPym.com.
The Bottom Line
Should you try the PYM Mood Chews? They are a natural product made with quality ingredients, and they are safe to take. Many people have had success with the chews in helping them with their feelings of anxiety.
If you have these feelings and you are looking for something you can do about it, you might want to consider the mood chews.
Of course, these chews are not a replacement for your doctor. You always want to speak with a medical professional if you have feelings of stress and anxiety that just won't leave.
If you have any experience with PYM Mood Chews, please leave reviews below.
You may also be interested in
PYM Mood Chews Customer Reviews