Provide Insurance Reviews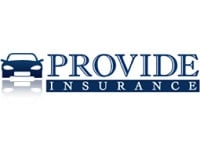 Provide Insurance states their service makes it easy to compare numerous car insurance, life insurance and home insurance prices over the internet or by phone, and that signing up is fast and free and there is no obligation.
How Does it Work?
Provide Insurance will provide a maximum of 8 quotes from the hundreds of insurance providers they work with.
No matter what your situation is they will help you find insurance to meet your needs; if you are unemployed, your credit is low or you have a poor driving record they are still able to help you.
After you sign up and submit your information, they will provide you with quotes from insurance companies in your area.
From there you will be connected with representatives from those insurance companies who will provide you additional information and answer any questions you have.
Provide Insurance is an independent contractor and is not a part of the actual transaction between you and the insurance agency.
They do not issue insurance policies nor do they offer or sell any other products. Connecting potential consumers to insurance companies and selling leads to insurance companies is their sole purpose.
It is important to get a number of quotes using different sites so you are sure to get the best price. Review all of your available options and compare all of the coverage details to make sure they coincide.
It's wise to compare quotes with some of the long-standing, leading, insurance providers because it gives you a standard base of comparison.
Some online insurance quote providers and online insurance companies can offer great deals by avoiding agent commissions.
These commissions increase your insurance rates a lot because you are essentially paying for the insurance coverage as well as the agent's commission.
If you have any experience with Provide Insurance or their services, please leave your reviews below.
You may also be interested in
Provide Insurance Customer Reviews

Watchdog
This company uses fraud based marketing practices therefore they are fraud based. Using hackers, they scrape your browser and email traffic to obtain your data.

Donna
Your personal information goes out to multiple agents and the phone harassment starts shortly after
It's fine if you would like your name, date of birth, address and other identifiers to go out to multiple insurance agents and then to be bombarded with hard sells within 10 minutes. This is harassment. Don't take the bait...

Larry W
Got an email from them had my name and phone number but had the wrong address and wrong cars they said I owned. Wanted me to open a attachment see their quote.

David D
If you want to give them your information and then get bombarded with e-mails and phone calls this is a good site for that. I am still blocking calls and deleting e-mails from unwanted sources. Don't waste the time.

Peter C
Total scammers took my fake bank info and never gave me a claim or email don't waist your time.
SCAMMERS!!!

Tania D
Allstate Not in Good Hands
Allstate you are not in good hands. I have never seen a company more eager to take your money but find every reason not to help when you have to make your claim. My adjusters words exactly ma'am I have a job to do. Paid over 17 years on a policy over 100000 and they literally denied me less than a 1500 claim to fix water damage in my bathroom.
I am cancelling my policy and will never use them again. Reason for denial was ridiculous. They cut their head to spite their face as now they have an unhappy customer over something this small. Lost all future revenue not to mention I will share my bad experience with everyone I know. Greed does not pay. Not in Good hands unhappy home owners policy holder.

Richard T
I figured this it was some kind of scam, but what the heck, I was bored so I filled out the form. When I got up the next morning, I had six missed calls and didn't wait too long before a fellow named "Corey" called me. He took the info for my auto and driving record and then made the mistake of asking me how much I currently paid for auto insurance.
When I told him that it wasn't necessary for him to know that figure in order to provide a quote for me, he got a bit testy with me, telling me," I thought we were having a business relationship here." I still wouldn't. Give him the figure, telling him, "Just give me the quote and then I'll tell you if it's higher or lower than what I pay now".
Then he gives me a ridiculously low number...$72.00 for six months coverage at 100,000/300,000! I said," well, that's plenty cheap, what insurance company is that?", at that point, he got pretty irritated, and told me if I made up my mind to buy, call him back, and gave me a number. His voice reminded me of one of those "Jersey Shore" guys....I think his name was, "The Situation".

George
Waste of time. They do not do anything other than collect your info, and provide generic links to other insurance companies.

andy
I don't get quote as they promise, but list of insurance companies.
Totally wasting time!

steve
Where is there phone number .Is the only way to get the number is after you give them all your info. I don't give out any info unless I have a phone number and call them first .

Anthony S
I went to the site and it will not let you leave until you fill out the "2 min form". I tried to close out google chrome and the site stopped that too. I hit various links on the page and ended up with 2 windows of the same thing. I filled out a fake form and its still there, both of them. I guess I have to restart my computer with chrome open.
Do not click on their link and tell your friends!

Sharon
I wanted to get quotes and that is what they said I would get. But all I got was a list of web sites for insurance companies. I don't like being lied to. Scammers!

Ken G
This website is one that promises to provide you with "tricks" and "secrets" that insurance companies don't want you to know. When you enter your information, the only thing they do is link you to legitimate insurance providers such as Geico, State Farm, Progressive, etc.
There are no tricks or secrets.
Oh, wait. There IS one other thing they do when you use their services. They get paid for spamming you.
Do not give your money to spammers.