Profits Unlimited by Paul Mampilly
Profits Unlimited by Paul Mampilly Reviews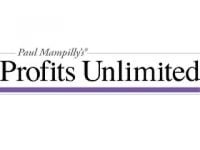 Profits Unlimited by Paul Mampilly is a financial newsletter published by BanyanHill.com which promises to help people learn how to make important technology investments for their future.
How Does Profits Unlimited Work?
According to the video presentation on their website, there is about to be a new invention in the technology sector which promises to be the greatest innovation in history, which they claim as 7 times bigger than the invention of computers, tablets, and smartphones combined.
This subscription Profits Unlimited includes 'special' & 'bonus' reports with titles like How to Ride AI's 76,000% Surge to Massive Profits, The Company at the Cusp of a 77,400% Windfall, The Insider Code to Stock Market Riches, 3 Stocks to Retire A Multimillionaire, and 3 Ticking Time Bombs to Avoid.
This newsletter promises to give members full access to Paul Mampilly's model portfolio, as well as easy to follow instructions on what to buy, how much to buy it for and, of course, when to sell and at what price.
Cost/Price Plans
At this time, customers are able to pay $47 for the digital version of Profits Unlimited alone, $129 for the Deluxe Subscription, which includes both print and digital versions of their newsletter, and $199 (automatically discounted to $79) for the Premium Subscription, which includes the digital and print subscription as well as three additional bonus reports.
Whichever subscription you buy, however, customers need to be aware that your subscription will automatically renew after one year.
Refund Policy
The website says that they provide customers with a 365 Day Refund Policy, which states that if you decide for any reason that this newsletter simply isn't for you, you can contact their Customer Service team by phone and request a refund any time during the first year.
They also have a second Guarantee, which states that if their model portfolio does not double the market's performance over the next year, you will get a second year's subscription for free.
Customer Service Contact Info
Customers who wish to contact Customer Service with questions, concerns, or complaints can do so by phone at 866-584-4096.
Profits Unlimited Reputation
This report seems to get positive reviews for the most part, but the vast majority (if not all) of the reviews come from affiliate and partner websites, making it difficult to know how biased or unbiased these reviews may be.
It is important that customers know that a financial publishing company is not a financial services company of any kind.
They are simply a company that allows pretty much anyone to publish financial articles, newsletters, and eBooks, regardless of whether they have any financial experience or understanding at all.
Because of this, all financial publishing companies provide a disclaimer about their services, making it clear that everything you read in their newsletters is opinion and should never be acted on unless you do your own due diligence and work with a professional financial advisor, and Profits Unlimited by Paul Mampilly is no different.
In addition, this company is signing people up for additional paid services which are unrelated to the product they actually want to order – this is never a good business practice and is generally just a sign of a company that is attempting to get as much money from their customers as possible.
Competitors and Alternatives?
As mentioned above, there are many different financial publication companies that send a large number of financial newsletters to customers all throughout the year.
These including newsletters like The Near Future Report, Manward Press, and Stansberry Research.
However, they all suffer from the same concerns as this one, and therefore customers should follow the same cautions.
If you have any experience with Profits Unlimited by Paul Mampilly, please leave your reviews below.
You may also be interested in
Profits Unlimited by Paul Mampilly Customer Reviews