Primal Life Organics Teeth Whitening
Primal Life Organics Teeth Whitening Reviews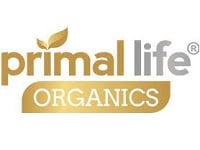 Primal Life Organics Teeth Whitening is a services provided by Primal Life Organics, a company marketing a line of all-natural oral care products.
Their goal is to provide natural oral care and specialty skincare solutions to improve the state of people's current and future health.
The owner and CEO is Trina Felber, a former registered nurse who wanted to provide a holistic approach to oral and skincare. She started the business to help educate people on the link between oral skincare and overall systemic body health.
Products
One of their main product is the Natural Oral Wellness Whitening System. It has been proven to give users of the product noticeably whiter teeth in only less than 15 minutes of use. It has a black activated charcoal gel and a red and blue light activator.
The product delivers a safe, effective and portable treatment that is supposed to whiten your teeth and clean them at the same time. It is free of peroxides and pain-free, using only natural ingredients and zero chemicals.
It is safe for both your teeth and gums and causes no sensitivity to your teeth. It can remove stains from coffee, tea, smoking, and any other major tooth staining products.
The product contains no charging or batteries and is powered by plugging into your smartphone or any USB port.
How Does it Work?
The product works by placing an activated charcoal gel onto the food-grade soft tray that molds to any mouth comfortably.
The LED teeth whitener blue light then turns on and helps promote the activated charcoal gel to break down stains on your teeth and whiten them simultaneously.
The LED repairing red light then turns on after and helps promote wound healing and tissue repair. The product contains 16 powerfully tuned LED bulbs that give off the ultra-bright red and blue lights.
It is supposed to show visible signs of whitening after just one session, but you're supposed to use it 3 to 4 times for the first week, then maintain your whitening by using once a week after the initial phase.
Cost and Price Plans
The Natural Oral Wellness Whitening System is currently on a half-price discount, priced at $150 if you order immediately, down from the original sale price of $300.
The package includes the food-grade soft tray to place in your mouth, the LED blue and red lights used to accelerate teeth whitening and oral health, and enough activated charcoal teeth whitening gel syringes to whiten for 20 treatments.
It also includes a mouth tray for storage and detailed instructions on how to operate the system.
Customer Service
The product comes with a full one year warranty and is guaranteed customer satisfaction, though there is no information on that states anything about a money back guarantee should you not be satisfied with the product.
If you need help, there is a contact number at the bottom of the page, that is 800-260-4946. There is also a contact us button on the bottom left of the page, that opens to an email address.
Online Reviews & Complaints
The Natural Oral Wellness Whitening System has some high reviews by customers who have purchased the product.
They all say that the product has drastically whitened their teeth for the better, and have never had any problems arising from teeth sensitivity of using the product.
They all have positive things to say about the product being all natural, and very simple and efficient to use. Some people who have said to have had bad bleeding gums in the past have had that problem corrected from using the red LED light from the product.
Of all the positive reviews about the product, there are some negative reviews regarding customer service of the product.
Some people have had trouble contacting or receiving emails from Primal Life Organics, and have had complaints ignored regarding the product, or blocked if they have questioned the methods of how it works.
Where to Buy?
The product can be bought through this info letter, or through Primal Life Organics personal full store website.
Competitors and Alternatives
AuraGlow - A tooth whitening system that offers a professional tooth whitening product for home use.
It's claimed to give you a Hollywood smile and is backed up by a 30-day guarantee, that is backed by a full refund. It is pain free, safe for your enamel, and is all made directly in the USA.
The negative to the product is that it is not fully natural, and contains 35% carbamide peroxide, a common dental cleaning agent. This can be troublesome for someone who wants to achieve whitened teeth through strictly natural means.
Cali White - A professional brand that specializes in selling vegan, cruelty free, and zero chemical oral cleaning products.
They have a wide variety of products available, such as activated charcoal toothbrushes and pastes for your teeth, as well as a teeth cleaning system that uses a dental light, that is almost similar in design to the one used by Primal Life Organics.
Though they do offer products that are completely chemical free, they also do sell teeth whitening kits that contain peroxide, or a carbamide peroxide gel, which are usually used as bleaching agents.
Litero - A tooth whitening kit that uses a similar design to Primal Life Organics, in that it uses lights in a food-grade tray with a gel to help whiten your teeth. It uses the same type of charging mechanism as well, by plugging into your USB or smartphone device.
Though it looks similar, the gel is just a protecting desensitizing gel, that may not be all natural, as opposed to the activated black charcoal gel. It also has no reviews on the website, so it cannot be backed by thousands of positive user reviews.
The Bottom Line
Primal Life Organics offers an all-natural teeth whitening system that is backed by thousands of positive reviews for its effectiveness and very good price point.
There are competitors out there as well, but some of them either lack on using all-natural products, or aren't backed by as many effective sources.
Consider what is best for you, but if you decide you want to whiten your teeth without the use of any peroxides or bleaching agents, then the Natural Oral Wellness System may be right for you to try out.
If you have any experience with Primal Life Organics Teeth Whitening, please leave your reviews below.
You may also be interested in
Primal Life Organics Teeth Whitening Customer Reviews