Primal Force Native Rest Spray
Primal Force Native Rest Spray Reviews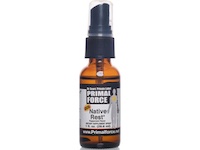 Primal Force Native Rest Spray is a new sleep aid developed by Dr. Al Sears and his team. His company has been releasing natural supplements for years, tackling a wide variety of ailments.
With this latest product they have focused their attention on helping people safely fall asleep without the use of powerful and addictive drugs. Their supplement consists of a combination of herbs and minerals that have been carefully engineered for optimal absorption in the body.
There are many sleep aids on the market, most of the over the counter ones rely on some form of Melatonin. While Native Rest also incorporates Melatonin they have combined it with two other powerful sleep aids from traditional medicine.
Product and Ingredients
Dr. Sears claims that with the use of Native Rest you will be able to:
Reset your body clock and fall asleep more easily
Stop your restless mind and racing thoughts
Avoid grogginess, brain fog, and addiction of sleeping pills.
Wake up refreshed and energized
Native Rest consists of two exotic ingredients, mainly Jamaican Dogwood, an herb that has been used to calm nerves and thoughts, and the Jujube Fruit used to treat anxiety and insomnia in traditional Chinese medicine.
Dr. Sears believes that this powerful combination will help most people relax and settle down for a good night of sleep.
Native Rest also contains 2 minerals to support healthy sleep which includes Selenium and Zinc. The combination of the powerful herbs and the support of the minerals makes the final ingredient, Melatonin, more active.
They also claim that since Native Rest is a spray it gets absorbed faster and more efficiently over Melatonin consumed in Pill form.
Safety and Side Effects
While Jamaican DogWood has been used for its tranquilizing properties in traditional medicines many websites warn against self medicating with it. They caution that you should only use it under the care of a professional, especially if you are on other sedative medicines.
As always if you have any concerns consult your physician before starting a new regiment.
Cost and Price Plans
There are a variety of ordering options available from Primal Force with more savings available for higher order volume and joining the auto-ship program.
A 3 month supply of Native Rest with auto delivery program comes out to 23.95 per bottle. 3 months with no auto renewal comes out to $26.95, and a one time order of one bottle/1month supply is $29.95.
Customer Service
All of Primal Force products fall under the company's money back guarantee which states that if you are unsatisfied you can return your product for a full refund for up to 90 days. If you have any questions you can reach someone at their phone number 866- 895-8555.
The company address is:
Primal Force, Inc.
11905 Southern Blvd.
Royal Palm Beach, FL 33411
Online Reviews/Complaints
The Primal Force website does feature lots of positive feedback from their customers who all claim to have experienced sleep relief. There are other online reviews that do state that the product helped them fall asleep quicker and they enjoyed a restful sleep.
Primal Force as a company has mixed reviews, with people posting about not experiencing the advertised effects of their products and complaining about issues with customer service, mainly regarding billing and the auto-ship programs.
Competitors and Alternatives
When it comes to sleep aids the market is full of options. It's up to you to decide if you want to try natural options or use more powerful drugs. Other options include the Zleep Patch and the Primal Sleep System.
Where to Buy?
You can purchase all Primal Force products directly from primalforce.net.
Is It Worth It?
There isn't enough peer reviewed clinical research done on the extra ingredients in Native Rest to prescribe it as a sleep aid. However, melatonin is commonly used as a sleep aid supplement, if you have experience with it working in the past then Native Rest may work for you as well.
Pay attention to the ordering options to make sure that you sign up for the exact amount of product that you actually want to purchase.
If you have any experience with the Native Rest Spray, please share your review below.
You may also be interested in
Primal Force Native Rest Spray Customer Reviews

Matthew
I don't need to use it nightly, but when I do, it's like a light switch. It simply shuts me down and I sleep. I highly recommend.

Beatrice
When I used Native Rest in a scheduled routine, every night, it worked VERY WELL!! Relaxed me, and I fell asleep. I woke up completely rested in the morning.
When I used it arbitrarily, it took longer for me to fall asleep.
I recommend this product!