PremierWholesaler.com Reviews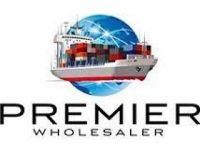 PremierWholesaler.com is a company that offers retailers the ability to purchase liquidation, surplus, overstock, or distress off-price merchandise at low wholesale prices which give retailers the best chance to earn profits.
How Does It Work?
Many retailers, whether they maintain brick-and-mortar or online stores, are always looking for ways to increase their offerings and their stock without cutting too deeply into their profits. Premier Wholesaler says they provide access to a wide variety of items at excellent prices so retailers can do just that.
The website says that they offer a wide variety of products, including wholesale clothing and shoes, jewelry, furniture, electronics, used "Grade A" clothing and shoes, brand name shoe overstocks, general liquidation merchandise, and much more.
They offer their customers the option to purchase products by the pound, box, pallet, skid, bin, or truckload, and every product can be purchased for "pennies on the wholesale dollar!"&nbsp
&nbsp
According to their website, as a large company that has been operating in the wholesale business for more than a decade, they have "tremendous buying power" which gives them the ability to pass their savings opportunities on to their customers, whether they are a largescale wholesale retailer or a small mom and pop store.
Cost/Price Plans
There is no real way to quote a price for the products you can get from PremierWholesaler.com, since they offer such a wide range of items in different volumes which will result in different pricing, especially depending on where the products ship from and to where they are being shipped.
Refund Policy
The Premier Wholesaler website is very clear that because they specialize in liquidated, surplus, overstock, and distressed merchandise that they make "no guarantee or warranty, express or implied and without limitations, of merchandise fitness or marketability" and all sales are final. Under no circumstances will they consider returns, refunds, credits, or exchanges – customers who purchase from their website should understand that prices are so low, all items must be accepted "AS IS."
Customer Service Contact Info
Customers who would like to contact their Customer Service team with questions, concerns, or complaints can do so by phone at 800-558-7736, by email at [email protected], or by submitting them directly to their website through the Contact Us link provided at the bottom of their home page.
Reputation
Unfortunately there are very few reviews of this company that can be found at this time, either from actual customers who have used their service or from third party independent organizations.
However there is a recorded complaint online about a customer who claims that they wired money to this company in exchange for an order and were never sent their merchandise as promised, though this complaint hasn't been verified.
But perhaps more concerning than the single negative complaint that has been posted online is the lack of information available about this company. Though there were many different questions posted on Wholesale Forums about this company and whether or not anyone had used their services, there were almost no users who reported using this company at all, even though they have been in operation for more than a decade.
Since this company offers very little information, the internet and previous users of this company provide very little information, and the company is very clear that no money will be refunded at any time for any reason, customers who are still interested in trying this company for themselves should begin cautiously, with a small order, to protect themselves.
Competitors and Alternatives?
There are many, many different wholesale companies, especially those overseas that promise to provide retailers with low cost, affordable merchandise. Customers should look for wholesales that specialize in the specific type of merchandise they are looking for.
If you have any experience with PremierWholesaler.com or their products, please leave your reviews below.
PremierWholesaler.com Customer Reviews

Wholesale G
One of the better liquidators our there

Sam
Been buying from these guys since 2009 and will continue to do so