Postmates Reviews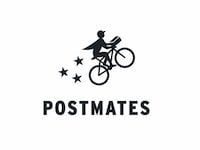 Postmates Customer Reviews
The worst service, 3 hrs delivery other than 45 mins. Stupid courriers that do not speak English. Never never use playmates. Waste of time. And money.

Tootsie R
Don't use Postmates, it is the absolute worst!!
I wanted to try Poke-nomics so I placed an order at 6:37pm. The ETA on my order was 7:26pm, which is fine, things take time. Well anyways, I had been watching the app for updates, it gets down to 10 minutes, then 5 minutes, then Delivery Now. Since it said delivery now, I assumed the driver was parking so I went to the living room, turned on the outside light and waited. At 7:30pm the app updates to 2 minutes..okay maybe he couldn't find parking. I get a call at 7:32pm and answer the phone, the driver claims he left my food at the front door but it's now 10:50pm I still have no food, my driver is liar, and postmates can't complete a simple food delivery.
Here's what happened on the two calls and text with the driver:
Özgür U. (the driver): Hi. This is postmates. I left your food at your door.
Me: I'm outside, my food is not at my door.
Özgür: I left the food at the front door.
Me: Where?
Özgür: At the front door.
Me: I don't see any food.
Özgür: I left it outside
Me: I am outside there is no food here
Özgür: I can't hear you
Me: Can you hear me now?
Özgür: Yes
Me: There is no food outside my door
Özgür: I can't hear you
Me: I can hear you just fine and you just answered me
Özgür: I can hear you sometimes
Me: So you can hear me but not when I am telling you my food is not at my door?
Özgür hangs up
Özgür calls back
Me: Hi. I know you can hear me and my food is still not at my front door
Özgür hangs up again
Özgür text me and says: I'm your postmate. Your order is in your front door. I couldn't reach you. Have a good night.
I text back: MY ORDER IS NOT OUTSIDE MY DOOR. That is what I kept telling you when you pretended you could not hear me, twice. I'm outside my home there is nothing there. You did not leave my food outside my door.
MORALE OF THE STORY: DON'T USE POSTMATES

Ashley
When Postmates was brand new this was a wonderful service, however the service and customer service has gone so far downhill that I have stopped using them. I have had driver's not show up, cancel orders, and be over 2 hours later than the estimated time of arrival.
However the reason I stopped using them all together is because of the customer service. I have noticed such a decrease in the customer service, they stopped responding to emails, they have told me I will get a refund and then they either did not give it to me or they applied it as a credit which can only be used on the delivery fees. No offense but when I cancel my order because the driver never showed up I don't want $50 in the free delivery.
I recommend no only to never use this service but I would go as far as to recommend other services such as GrubHub and Eat24. While they may not have as many options as Postmates claims to have their customer service is so much better. They will respond promptly, they will refund money to your bank account/credit card. Muncheries is also a great option if you are looking for healthier options or have food allergies.
Never use Postmates when there are so many better options.

GFabius
No contact to update order, no phone number, no email address. I\t's a dark hole. They suck.

Alvin C
2 hours after accepting order they cancel
After placing an order for them to deliver Portillo's the website searches for a person to accept delivering the order. After waiting for 2 hours I receive a notification that the order cannot be fulfilled. Order placed at 11:25 am and not cancelled by service until 1:26 pm. If the number or items ordered was too much or they couldn't fulfill the order they should have let me know much sooner as I now have to scramble to find something to eat before my day ends. Very unreliable and the company does not need to be trying to recruit new companies to use the service since they could not even fulfill a request from a new customer. Thanks, but no thanks.

Melissa
Ordered 3 items (a steak buritto bowl and 2 orders of Guac and chips) from Chipotle, which came out to almost $14.00 (I am a regular at Chipotle and I know Postmates is overcharging for the food). Before I confirmed the order, it said delivery fee TBD; when I confirmed, I didn't notice that the delivery charge was $10.50 and with taxes everything came out to over $27.00. I pay the same price when I go to Chipotles for 2 buritto bowls, guac and chips and 2 sodas. Then my coworkers wanted Chipotles delivered to them and since I'm the only one with a Postmates account, I went to put in for the delivery; when I go to check out, a pop up comes up to rate the delivery guy and they have the nerve to ask for a tip. 10% tip puts my charge to over $30.00, which means I spent 51% on delivery charges. THAT IS OUTRAGES AND UNACCEPTABLE. I will never use Postmates again.

Dis G
CONTACTING EMPLOYEES AT 2AM!!!
I get hired by this company, and haven't even begun working for them, and they send me a freaking text message at 2 a.m. about a new schedule!!! Really Postmates, like a new schedule is so important that you have to wake someone up to let them know about it. (This same info was also sent via email, so they could've let me sleep.) So I send them an email asking them to stop contacting me at that ungodly hour . . . I'm still waiting for a response, much less an apology. The following week I get another freaking text at 1:36 a.m.!!! Mad as hell I try calling their customer service phone number and get an automated message stating, "We are transitioning to a new in-app support system. In the meantime you can send us an email." Wow, how's that for customer service folks. Thank goodness I never started working for them, I could only imagine what else I would have to put up with. And, based on the horrible reviews on this site, sounds like they don't treat their customers any better.

J T
I tried for almost ONE hour to place an order this morning. It asked for my credit card - I input and when went to check out - it kept "circling" and finally after about 5 minutes said no Postmates available try back in a few minutes. I tried about 5 times. Same reply. So finally gave up. Are you ready for this? They pre-authorized my credit card!! So now I have a $37 something HOLD on my card - but NO DELIVERY!!! I emailed and the reply was that I NEEDED to contact my bank regarding it......omg....and the guy who replied said the charge is due to their pre-authorization credit CHECK!! Omg....seriously? They call it a credit check?? Geez never heard of a delivery service doing a credit check on you to receive services. THE MOST LAME COMPANY EVER. Was my first and last time. HORRIBLE

Veronica G
CLOSE YOUR STUPID BUSINESS!!!
How is this company still in business? They SUCK big time! For more than a month our team was using their services every day for dinner delivery. Not even once the whole order was delivered the right way (someone's food is missing or items requested are not there). Food is always cold. But for the past two days the food never arrived! F** this business! I have a team of 12 people now sitting at work at 6:45 pm with no food and not a single place opened around here to get something to eat. NEVER USE THIS SERVICE!

Robert W
I ordered from my local buger king and the order was amazing! 30 minutes waiting and the food was made with all my custom! instructions!

Jim D
One of the most screwed up Deliveries I have ever received.
So I put in an order Sunday afternoon for Chipotle (8 blocks away) on their desktop app, for the following items:
1xBurrito with Carnitas, brown rice, pinto beans, Lettuce, Mild and Medium Salsa, Guac, Cheese, Fajita Veggies
1xBurrito with Steak, white rice, black beans, lettuce, medium salsa, cheese, veggies
1xBurrito Bowl with Steak, white rice, pinto beans, Guac, Cheese, Lettuce
1xBurrito Bowl with Veggies, brown rice, pinto beans, Cheese, Lettuce
1xBurrito Bowl with Chicken, brown rice, pinto beans, Cheese, Guac, Lettuce, mild and medium salsa
45 minutes later I get a text from the delivery person: "am so sorry but ama be there a little late, having some issues at the cashier have me waiting a little while, I just wanna apologize for the inconvenience." Of course I say that's totally fine, just let me know when you're outside so I can come down.
2 hours later the following things are delivered to my door by the courier who is driving a car:
1xBowl of just white rice
1xBowl of just white rice and beans
1xBowl of just white rice, beans, and lettuce
1xBurrito with just rice and beans
1xBurrito with rice, beans, and cheese
All of the food is cold.
I obviously had a number of questions:
1. How is it possible Chipotle thought it was totally fine to charge full price for a bowl of just white rice?
2. How is it possible my courier thought it was totally normal to order the above from Chipotle?
3. Why did it take the delivery person 2 hours to pick this up and drive 8 blocks?
4. Why did she text me to tell me she was going to be late, but not ask about the fact that she was currently paying for a bowl of only white rice.
I called and complained, and was given a 50% refund. Which frankly, to me, is an unacceptable resolution. I will not order with Postmates again.