Postmates.com Reviews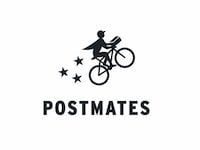 Postmates.com is the online home of the Postmates delivery service, a company which says that they have redefined shopping with a special service that delivers a wide range of items in under one hour.
There are many other types of delivery services out there, like Instacart.com which is a grocery delivery service, and TaskRabbit, which is a company that allows people to post tasks they want completed and the amount of money they will pay to have that task done.
Postmates.com says that their service is an improvement over existing services because they don't only deliver one type of item, like groceries or food, but a wide variety of items - more than 20,000 different products from more than 3,300 stores.
When you sign onto Postmates.com or onto their mobile app - available for iOS and Android smart phones and tablets - you can either search for the closest available stores and restaurants or you can find a specific store and browse the items there.&nbsp
&nbsp
The delivery fee starts at $5, and is further calculated based on time, distance, and factors determined by your specific location. The website promises that this system guarantees that you will never be overcharged.
Customers that are worried about the potential fees associated with this service should know that they can review all their fees before they finally check out, so if you don't like what you see you don't have to complete the order.
Once your order is submitted, you'll be able to see a picture of your Postmate, the real person who will make your delivery, as well as information about their experience level and the number of jobs they have completed through Postmates.com.
You can also track your delivery in real time if you want, or you can simply wait to get their text message alerts which will inform you of when your item is picked up, and when it has been dropped off.
If you have any experience with this service, please leave your Postmates.com reviews below.
Postmates.com Customer Reviews