Positive Promotions Reviews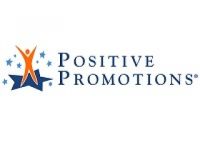 Positive Promotions is a company that offers businesses, events, and organizations a place to find customizable products that will meet all their promotional needs.
How Does It Work?
According to their website, Positive Promotions provides their customers with "an abundant selection of high quality promotional products at affordable prices," whether these promotional products are needed as appreciation gifts, incentives, or fundraising awareness.
Customers are welcome to go to their website and search through their current catalog of available products by category, including Custom Products, Recognition & Appreciation, Education, Health & Wellness, Safety, Tech, and more.
Once you've chosen the product you are interested in ordering, they understand that you may need to see a sample before you place a final order. Positive Promotions says that they will send you up to $10 in samples free of charge, though there may be exceptions depending on what you are ordering.
If you have a specific company or event logo that you would like placed onto your products, you have the options of mailing in a black and white reproduction or your logo or physically mailing in a disk or sending an email that provides the logo in TIFF, TIF, EPS, JPEG, or JPG formats.
Cost/Price Plans
Certainly the cost of this company's products will vary widely, due to the wide selection of products they offer, the variety of customizable options they offer, and the number of products you may need to order to fulfill your needs.
However, as a part of their dedication to meeting their customers' needs at the best prices they can, they do offer a Low Price Guarantee which states that if you find any of their items at a lower price anywhere else they will beat that price after you send them a fax of the competitor price sheet.
Refund Policy
Positive Promotions says that they want their customers to be completely satisfied with their purchase, and if they are not, for any reason, they will allow their customers to return it to them for a replacement, a credit, or a full refund.
They do ask that customers contact their Customer Service team before returning an order, whether or not the order has been personalized. If your order has been personalized, however, an Imprint Complaint and Resolutions specialist will need to review your order before your return can be finalized.
Customers will have up to 90 days to return their items, and credits and refunds will be processed after the order is returned and inspected.
Customer Service Contact Info
Customers who would like to contact Customer Service with any questions, concerns, or complaints can do so by phone at 800-635-2666 or by email at [email protected]
Reputation
Unfortunately there are not many reviews available for this company and their products at this time, making it slightly more difficult for prospective customers to know whether or not they want to try this company for themselves.
However, this company does provide many different options for getting samples of products as well as offering to send you proofs of your logo or artwork before your products are produced.
In addition, they also have a fairly respectable 90 day Refund Policy, which provide circumstances that should help people feel more comfortable about using this website for their promotional needs.
Competitors and Alternatives?
There are many, many different companies that offer people and businesses access to customizable products, depending on whether you are looking for apparel, accessories, banners, or more.
If you have any experience with Positive Promotions or their services, please leave your reviews below.
Positive Promotions Customer Reviews

Monica D
Don't waste your time or money!
Don't waste your time or money on this company! This company is the most unprofessional company I have ever worked with! A waste of $20,000 on marketing merchandise and they couldn't get my order right if their lives depended on it.
Every single item I ordered they made a mistake on. The printing is awful. They don't have the ability to stick to deadlines or deliver anything according to what you expect.
Don't waste your time with this company, you're better off spending a little more money elsewhere but actually receiving a quality product and peace of mind. I spent three months with this company trying to get my order right and in the end they screwed me and would not redo one of the products.
They expected me to distribute merchandise that was not reflective of our brand and was just not legible to the eye. Their coloring scheme is extremely off. they will send you a product without doing any quality control and waste your time and your money. They will take your money upfront and afterwards you're gonna have to chase them down to get your order right and even completed by the deadline you expect.
Their customer service is awful. I left numerous messages for managers who never returned my call to this day. This company is the worst and I will never work with them again. I suggest working with someone else for your marketing materials. Low quality products , awful customer service, poor printing., Inaccurate shipping promises, unprofessional artwork.
Terrible all around. I ordered seven different items and they managed to screw up six of them. The water bottles are like tinfoil the quality is so low and so cheap you will not want to distribute this on behalf of your company. Trust me.

Gil T
Worthless company and no product in stock!!!
Do not waste your time!!! If I could give them a negative rating I would so!!!! I ordered products on April 13 (5 weeks before ems week event). I was advised would be shipped in 3 to 5 business days. No customization at all. I was advised by email on May 16th that items they had received payment for 5 weeks earlier were no longer in stock. No notification until day of event!!!! Worthless company!!!

Jamie A
Terrible communication, scam likely
Ordered almost 3 weeks ago. Part of the order was delivered (and mispackaged so I have to open and reorganize and repackage) and the rest of my order has not even shipped. When i emailed customer service the response was it was on back order (and only received a brief "sorry your product was not packaged correctly") it was on "back order" until 5 days ago.
I've emailed several more times, zero response. The "tracking" on the site says processing to be shipped. Out of curiosity, I swapped a couple numbers on my tracking, multiple times, and got the same processing to be shipped response, then I put in 12345678 as my order number and it still says processing to be shipped.
Clearly a scam of a website. The item they did send out was the $2 items (4) and the more expensive $10 items (4) are still not here yet.

Consuelo M
They don't have the products they offer and they charge for them
They charged your order , then 5 days later they informed you, they don't have the product on stock, so your products won't be there the day they offered you. Customer attention is terrible, they don't listen to you. They put the fault of their mistakes on you, they don't offer solutions. they always do some mistakes. So if you need your products for a special event or if you are expecting them on time. Don't buy them from Positive Promotions. Don't waste your time and money

Brandon
Absolutely terrible. Will not purchase from again. 1. Could not get the website to allow me to order. Called customer service only to be told to look up the item number and call back. Called back but no one answered or called me back. 2. Called back the next day. $1000 order placed with custom artwork. Was told it would be 24-48 hours before I got an email approval. 3. 7 full days later, the artwork was sent. I emailed approval back the same day. 4. Got a call 3 days later that the item I wanted was out of stock for another week. My event is in 3 days. At no point did anyone in the past 10 days tell me the item was out of stock. Company offered no resolution, only that they would speed up production and shipping when they got the product (as though that's a benefit now). I could have ordered from somewhere else had they just told me up front. DO NOT order from here!!!!!!!!!!!