Poshmark Reviews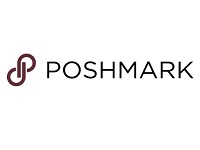 You may also be interested in
Poshmark Customer Reviews

Lesley O
I am only giving 2 stars at this time because I find it incredible difficult to get in to the actual listing page! Every time I click on "sell an item" I get a screen telling me to install the app. I have to open the app in my phone to be able to sell on my laptop. OK, that's a pain but as of this afternoon, I can't get in to sell at all!! I have tried re-downloading the app, signing in, signing out, refreshing-NOTHING WORKS!! I can see my closet, listings, etc. but can't list! Anyone with any suggestions? You can reach me at henrydoglesley. I like Poshmark but am getting incredibly frustrated trying to list!

Lee A
Scam!!! You will not get your money back for used dirty items
I bough a supposed "new" dress with tags- it was torn, stinky and had obvious signs of wear. I immediately sent pictures to the problem resolution department. They asked for more pictures each time. Then told me too much time went by and they released the funds to the seller. Horrible company.

T S
If I could leave no stars, I would. Seller advertised a Kate Spade wallet as Tiffany Blue in color. When it was received, it was mint green. I immediately contacted Poshmark and told them I wanted a return shipping label and that the item wasn't as described. All I've done since then is jump through all their hoops. They keep stalling. Kate Spade's offices also told me that the wallet isn't authentic, which I also shared with Poshmark. I will be contacting PayPal and my bank regarding this. The money hasn't been released yet, but I don't trust them. Run, run, run from this company. Any business that has no phone number and hides behind e-mails says it all. Yuck!!!

mtorrise
Company would not provide refund when seller posted the wrong size in the size field. Sellers should never be allowed to advertise wrong sizes--even if--especially if they think the sho runs big or small.
This is misleading to customers. Their decision not to hold sellers accountable, but rather to pass this issue off on to the customer demonstrates a poor business model. I contacted company to request a refund, and they refused to refund my money, claiming that the seller explained why they changed the size in the size field.
This was not the first time.I had bought several others shoes that were advertised incorrectly.

jessica
I ordered lipstick 3 weeks ago still never got it. I got a email saying something like she couldn't find a box. don't order form here. its a was a waste of my time and money

Danielle
Poshmark is making killing at Buyer and Seller expense
Poshmark is making killing at Buyer and Seller expense. They take 20% of your sale which means you must increase the price of the product from what you would sell it at to make any reasonable amount. Also the seller is responsible for discounts and extra shipping. I am just waiting for a competitor to make a similar platform which takes half the amount Poshmark does. 10% or a flat $2 per sale reasonable 20% for what?

Monica
Been on Poshmark for nearly a year as both a buyer and seller and I love it! Didn't know what to expect at first, but it's easy and fun to score fashion deals or make money from items you no longer wear - all from your phone. Overall, my transactions have been positive but I'll share a few tips: treat everyone with respect, ask questions or for more pictures if a listing is vague and avoid trading or taking a transaction off Poshmark (ie Paypal) as that's when most scams happen.

Fickle T
Awful, unfair seller support / scam shoppers
Don't bother requesting sellers support, because they will not reply and when they do, they will tell you that they can't help you, moving forward. They will block your account although you have a 5 star rating. COMPLETE SCAM