PolicyGenius Reviews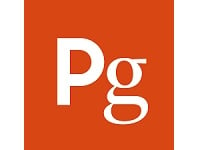 PolicyGenius, found online at PolicyGenius.com, is a company that says their goal is to be the easiest way to compare and to buy different insurance policies which meet all your needs.
How Does It Work?
According to their website, the creators of PolicyGenius realized that finding and buying insurance was an unpleasant experience. It was frustrating, confusing, stressful, and often felt like taking a step backward in time.
The worst part of purchasing insurance is that after customers finally decided on a policy and purchased it, they were still worried that they missed something and their policy didn't actually cover everything they needed.
PolicyGenius decided that they were going to change the process of finding and buying insurance policies. To do this, they built the best insurance content library available and then they worked to create a "one stop shop" for their customers.
Their Insurance Checkup tool helps people understand what types of insurance they most need, and then their advisors will provide you with all your options and the information you need to make the right decision.
Currently this company says that they can help their customers choose from policies in Life Insurance, Health Insurance, Renters Insurance, Pet Insurance, Disability Insurance, Auto Insurance, and more.
Cost & Price Plans
Using this service is actually free of charge for their customers because, as an insurance broker, they get paid a commission by insurance companies for each policy sale they make.
Insurance commissions are already packaged within the price of your insurance policy, so their customers will not pay any extra for using their service versus going directly to the insurer to get the policy.
PolicyGenius says that they understand that this could be seen as a potential conflict of interest, but they claim that they never give preference to any one insurer over another because of the commission. In fact, if you want to know what commission they will earn on any product they offer through their site, just ask them and they will tell you.
Refund Policy
Because this company does not charge any direct fees to their customers, they also do not offer their customers a Refund Policy.
If you want to cancel your insurance policy, you will need to speak directly to your insurance provider about what kinds of policies they have in place and which you would need to follow in order to successfully get a refund.
Customer Service Contact Info
Customers who would like to contact their Customer Service team with any questions, concerns, or complaints can do so by phone at 855-695-2255, by email at [email protected], or by using the website's Live Chat feature whenever it is available.
Reputation
Insurance brokerages are perfectly legal companies that work hard to help their customers find the best policies for their needs.
Though there is concern about whether or not the broker is looking out for the wellbeing of their customer or for the profits of the insurance company, the truth is that most states in the US have strict regulations on the operations of insurance brokerages to ensure that these companies don't take advantage of their customers.
Because of this, there doesn't seem to be any reason why customers shouldn't try this company for themselves.
Competitors and Alternatives?
There are actually many different websites which promise to help people find the right insurance policies for their needs, as well as many different insurance brokers which might be able to choose a new insurance policy depending on what type of insurance you might be looking for.
If you have any experience with PolicyGenius or their services, please leave your reviews below.
You may also be interested in
PolicyGenius Customer Reviews

Jim P
Strongly misleads people toward term insurance
Having read the information put online by PolicyGenius I found it strongly biased toward term life insurance. The fact remains over 96% of term policies don't pay a cent back to its purchasers if kept in effect for the term of the policy. !00% of whole life policies pay off if kept in effect. Yes it is more expensive, but so is buying a house instead of renting it.
You stand a 96 percent chance of losing all you put into a term policy and a zero percent chance of losing money with a whole life policy. Why recommend buying a house rather than renting? Renting is cheaper by far, no maintenance costs etc. If whole life insurance is bought while one is young it is very affordable and everyone should have a whole life base policy at a minimum. Term insurance is the true ripoff unless you buy young.