Pillow Cube Reviews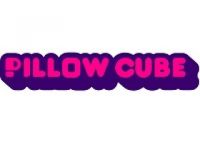 Getting a good night's sleep is important. Most people realize that having a quality mattress is essential, but they do not always consider the importance of their pillow. Today, there are many types of high-end pillows available to help people get a more comfortable, sound sleep. These pillows are often better and more supportive than their generic counterparts.
One of the top options on the market today is called Pillow Cube, and the new product could be a choice you will want to consider.
Who is the Pillow Cube For?
Most people sleep on their side. However, there are few pillows for side sleepers available. Most of the pillows available are flat and for stomach sleepers or a back sleeper. Pillow Cube helps to solve the problem, and the design is especially for those who are sleeping on their side, although it could work well for back sleepers too.
The product can provide greater support for the head and the neck while you sleep. This has the potential to help with neck pain and back pain, for example. The design of Pillow Cube, however, is specifically for those who are sleeping on their side.&nbsp
&nbsp
What Is Pillow Cube Made From?
The Pillow Cube is made with a mattress-grade high rebound comfort carbon core. This can help to regulate temperatures, which can help people to stay cool and sleep all night. The pillow is wrapped in an absorbent washable cover, and the company also offers custom pillowcases for sale.
Because of the size and shape of the pillow, it does mean that not all cases will fit. Buyers will want to check the dimensions and make sure they have a case that will fit or buy a special case right from the company.
What Are the Pillow Cube Options?
When you start to shop for the Pillow Cube, you will find that there are many options available. The Classic Pillow Cube is available in either 5" or 6" thickness. The Classic is a good option for those who sleep in one position all night, as well as for a travel pillow.
For those who want a larger option, there is the Pillow Cube Pro, which has dimensions similar to a traditional pillow. It is still made from the same quality material, and it has a squared-off shape like the Classic to provide great support. This works better for those who roll from side to side during the night. This option is available in 4", 5", and 6" thicknesses. For both the Classic and the Pro, you can check the company site to learn how to measure for your pillow. Most people opt for the 5" versions.
In addition to the pillows, there are also cases available. Buyers can choose from the standard white, twilight gray, or the "aurora snorealis" case.
Cost and Price Plans
The price of the products will vary based on the one you choose. The Classic is $69.99, and the Pro is $119.99. Pillowcases range from $14.99 to $20.
Competitors and Alternatives
Pillow Cube vs. Purple Pillow
Maybe you are not shopping just for the Pillow Cube and are instead comparing other pillows. You may have seen an ad for Purple Pillow, which has grown in popularity recently. This pillow has a unique shape and design. It's meant to be soft, cool, and provide support without pressure, according to the ads. It features a 100-night risk-free trial, a 1-year warranty, and free shipping and returns. However, it costs substantially more than the Pillow Cube.
Pillow Cube vs. MyPillow
MyPillow is a well-known company thanks to the infomercials and the personality of the inventor. However, many wonder how it stacks up to Pillow Cube. You will find that MyPillow has a wider range of products available, and the prices are lower. However, according to reviews, the quality of the products tends to be lower, as well. Many bad reviews claim the pillows to be overpriced even though they are cheaper than some of the other options on the market. Others have complained about the delivery time.
Pillow Cube vs. Casper
Casper is a popular brand that has a wide range of pillows available. The Original Casper Pillow has support and a pillow-in-pillow design. It comes in the same 5" and 6" heights, and it also has a longer sleep trial period—100 days vs. the 60 from Pillow Cube. The pillow is not made specifically for side sleepers, though, and it does cost more.
Are There Any Problems with Pillow Cube?
The memory foam pillow tends to have good reviews and ratings overall. There are no widely reported problems with expansion, as there often are with other memory foam products. The buyer shouldn't have to worry about the pillow not expanding.
Buyers have said that the pillow does not have any off-gassing scents that often accompany memory foam products either. Overall, the ratings for Pillow Cube have been great.
Customer Service
Those who need to contact the company can do so easily right through the site. There is a contact form available that will let you reach customer service, accounting, and other areas of the company. You could also directly email [email protected]
Where to Buy?
One of the things to keep in mind with the Pillow Cube is that you won't find them through most retailers like Bed, Bath & Beyond, and Amazon. Instead, you will need to order them directly through the manufacturer. The company has a good return policy on the pillows. If you feel like you need to have a different size or you aren't happy with the product, you can get a refund. There is a 60-day money-back guarantee.
Should You Get the Pillow Cube?
The pillow could be a good solution for those who want to get better sleep at night. Although there are other competitors on the market, you mustn't let them dupe you into thinking that you are getting a Pillow Cube when you are buying one of the knockoffs. However, before making a purchase, you will want to check Google reviews and other sources. Find honest reviews of the pillows you are considering, so you can see whether they will be a good solution for your sleeping needs.
Pillow Cube Customer Reviews

Matthew G
Nice soft pillow and interesting concept but it does not work!
Nice soft pillow and interesting concept but it does not work!
The pillow gave me a deep kink in my neck due to the height of the pillow . I am still seeing chiropractor due to the issue.
Also there is $20 restocking fee and difficult to return.