Philo TV Reviews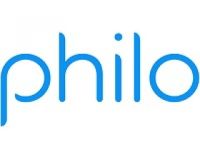 Philo TV is a live TV streaming service that provides access to TV channels that one would not regularly find on basic cable. The service is named after Philo T. Farnsworth, inventor of the electronic television in 1927.
How Does Philo Work?
At a rate of $25/month, Philo TV offers access to 62 channels such as A&E Networks, AMC Networks, Discovery, MTV and other popular networks. The service also offers customers Starz for an additional $9 per month and Epix for $6, with free trials available for both networks.
Philo does not offer sports channels. Rather they are focused on those seeking programs around lifestyle, entertainment, and other non-sport content, which may not appeal to everyone.
Philo shares similarities with other live streaming services such as YouTube TV, DirecTV Now, or Hulu with Live TV in technology and the workability.&nbsp
&nbsp
However, the difference lies in different offers, rather than replace a full cable subscription, it presents a smaller subset of channels and this translates to offering one of the lower prices for a TV streaming service.
Philo comes with a free cloud DVR like many other streaming services, which means there's no limit to how much content you can record, but recordings last for only 30 days.
Another important feature to consider when choosing a streaming service is how many devices can connect simultaneously. Philo TV provides three simultaneous streams; this means that up to three people can view on different devices simultaneously on the same account.
The streaming quality of Philo TV is great on any of the supported platforms; in navigating through available programs, the user interface is universal across all platforms. There is no traditional channel guide on both the iOS and Roku versions.
Cost and Price Plans
The basic of channels on Philo TV costs $25 a month, also with more channels available at $4 each month.
Customer Service
You can contact customer support on 855-277-4456(855 CS PHILO) through either a call or a message from 10 am-midnight. Or you can submit a request on the help center on the website.
Online Review/Complaints
Many users have found Philo's interface design to be friendly and intuitive. Just like any other live TV streaming service, Philo shares in its own fair share of compromises.
Not being able to tune to a live newscast or browse sporting events is a shortcoming for many users. Philo TV would certainly not meet the need of everyone but for its price, it is one of the best live TV streaming services around. Many have found it to be the best ideal budget streaming TV option for people who do not have cable.
It is obvious from the listing of channels that Philo TV started with college students as its target, nevertheless, no matter what time of the day you tune in to Philo TV there is always something entertaining going on.
Where to Buy?
Philo TV is available on Apple TV and Amazon Fire TV devices including Fire TV Cube. It is also available on the web and, via mobile devices. If you use an iPhone, an app is available for iOS devices. There is an app for Android users and you can watch via the Philo Website using a chrome browser on your PC.
The Bottom Line
Getting the right streaming service can be a difficult task, particularly when you seek an affordable and comprehensive package.
If you are skeptical about Philo and are not ready to make a commitment, there is a free trial option of seven days and this does not require your payment information for the first two days. All that is needed is a phone number.
If you have experience with the Philo TV or their services, please leave your reviews below.
You may also be interested in
Philo TV Customer Reviews

Andy H
I use sling Hulu prime freedive and now I'm trying Philo.
It's pretty much like sling but seems to have lot more on demand content.
The interface is easy to use and not overly cluttered. That was my biggest complaint with Sony's vue.
After my free trial in probably going to keep it.