Petal Credit Card Reviews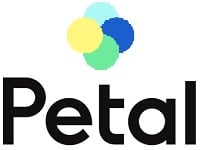 The Petal Credit Card, by New York based fintech startup Petal, is looking to revolutionize the credit card industry by granting credit cards to applicants who have little-to-no credit history.
To many in the banking and finance this may sound like a recipe for disaster, however the fact that Petal has managed to raise $13 million in funding could mean that the startup is onto something.
How Does it Work?
Petal grants credit cards to applicants based on other factors such as income and saving and spending patterns in order to analyze the candidate's risk profile and repayment ability.
Hence, this has granted Petal access to a much wider pool of candidates than more traditional credit card providers.
Looking Past Your Credit Score
Traditionally, anyone looking to apply for a credit card would be assessed based upon their credit score which would then determine if the applicant i.e. you would be suitable for a credit card.
An applicant's credit score is dependent on factors such as payment history, debt burden and length of credit history.
This information is then used to calculate the applicants credit score which will then be used by the lender to determine if said applicant qualifies for a credit card.
This antiquated system has been used by lenders in the United States for nearly three decades and has been subjected to its fair share of criticisms.
For example, this method of determining credit risk is ironically a poor predictor of risk as it fails to take into consideration the applicant's ability to repay his/her debt.
Consequently, unqualified applicants may be able to receive a credit card whereas applicants with high liquidity but no credit history will likely be rejected.
Rather than looking at factors like credit and payment history, Petal looks into factors like income and spending and saving patterns when determining an applicant's suitability.
This ensures that younger audiences and people who have had limited access to financial services do not have to apply for subprime credit cards - i.e. starter cards with high interest rates and low credit limits.
No Fees
Credit card fees or annual fees are one of the most common credit card fees.
They range from $25 to $500 and are totally unavoidable. In many cases, your credit card provider is banking on the fact that you will be unaware of this hence resulting in you incurring a needless additional expense every year.
First-time credit card applicants, will most likely be forced to settle for subprime credit cards which charge significantly higher fees with exceedingly low credit limits as a form of security due to their unproven credit histories.
Rather than charging its users a credit card annual fee, Petal has opted to waive all annual fees which means that applicants will not be charged an annual fee for their credit cards thus helping them cut down on their expenses.
Higher Credit Limits
Credit limit refers to the maximum amount of credit that a financial institution has extended to a client. In many situations, exceeding one's credit limit will incur penalties such as overlimit or overdraft charges.
Often, many entry-level credit cards have very low credit limits that can range from $300 to $500 which significantly limits their usefulness.
In contrast, not only does Petal credit waive all fees including overlimit charges, but it also offers applicants with a significantly higher credit limit that can range from $500 to a whopping $10,000.
When used responsibly, not only does this allow for you to build up your credit rating, but it also allows for you to have access to extra funding whenever you need it.
This makes the Petal credit card very ideal for small business owners or those who have just entered the workforce.
Cost and Price Plans
Fees- As mentioned previously, Petal credit cards do not have any associated fees of any kind.
Repayment - Along with this, cardholders have a 22 day grace period to repay their balances without any interest charges.
Interest Rates - The interest rates charged are based on the APR and can range from 13.99% to 24.99%.
Customer Service
You can contact them at: [email protected] or visit their website here.
Customer Reviews & Complaints
Overall, Petal credit card has been universally praised for their innovative approach to financial management.
For example, the company has received much commendation for removing the credit score requirement for applicants while waiving all fees.
Along with this, many users have cited the higher credit limit provided and transparent approach taken as a strong point.
While not exactly a pain point, some users have noted that Petal does not offer much in terms of benefits and there is the fact that many applicants are on a waiting list.
However, these points have little grounding in the larger scheme of things as most reviews have agreed that the pros definitely outweigh any cons.
Competitors and Alternatives
Perhaps the wait list is too long or Petal may not be available where you are, consider taking a look at these alternatives.
Discover.com - Requires a FICO credit score. Discover offers cash back rewards and other benefits.
Deserve.com - Does not require a FICO credit score. Also offers cash back rewards and many other benefits. Viable alternative if you can't wait for Petal or if it's not available in your area.
Getfinal.com - Requires FICO credit score. Known as Final credit card. Offers greater control over your finances and also offers cash back rewards.
Other no/low fee banking and credit options include Green Dot and Comenity.
Where to Apply?
At the moment, applicants for a Petal credit card are put on a waiting list. Visit their website to apply for an invitation.
The Bottom Line
Applying for a Petal credit card is a great solution for those stuck in a catch-22 position where they are unable to build up their score thanks to their innovative approach to assessing candidates.
If you're looking for a no-frills credit card to help you get started, Petal may be the choice for you.
If you have any experience with the Petal Credit Card or their services, please leave your reviews below.
You may also be interested in
Petal Credit Card Customer Reviews

Yvonne L
Card closed due to inactivity.
Without warning, Petal closed by account due to no activity. I called the same day and asked them to please reopen the account, I would purchase something. They said no. They also stated that I am not eligible to apply again. They also stated that it is in the brochure that they can close the account if it is not used. Like anyone reads it. Apply for another card. I didn't think so, but maybe its a scam.

PETAL S
WORST CARD EVER!!! They issue it and the it's under review for weeks with out any information and no reason. GARBAGE SCAM STAY AWAY.

Jack A
Petal Supports Scam Companies Which Steal From Loyal Customers!
I am a loyal customer of petal for several years. My experience was great until I was totally ripped off by a scam company, for nearly $200. I disputed the charge when the scam company absolutely stole my money, petal sided with the scam company in my dispute and supported the outright theft of my $200.
I am filing separated complaints against everyone involved, with the federal trade commission, the consumer protection bureau, the oklahoma attorney general, the california attorney general, the maryland attorney general, and will soon bring an action in small claims court in oklahoma. I would not recommend this card to anyone who believes in justice, fair play, loyalty and equity.
Petal supports and defends scam companies to the detriment of its loyal customers, even when they know that their loyal customer was totally scammed. I will pay off this balance and cut the card in half. I advise all others to do the same.
Since getting petal and rehabbing my credit, I've recently gotten major increases on 3 other cards, and new cards with $14,000 in new credit, so petal and I are thru!

Robert C
Will run "hard inquiry" immediately before you finish application.
Scam from beginning to end. Do not give any info. Period! Especially bank info unless you want fraudulent withdrawals from your account.

Mario A
Worst Credit Card stay away
My credit score is 660 I was approved 3500 and set up auto payment and never fail but they make decision to lower my credit limited with no reason of course this affecting my credit utilization and score . i call and they talk me they no have the answers .stay away from this credit card

jack
false fake advertising credit rating 820
With a credit score of 820 still turned down i have had a discover card for many years that i have perfect credit with them and auto loans with perfect credit.If I need a visa card i will just use a prepaid card.

Gcoscc
Worst Credit Card stay away
This card is a scam, it offers cash back, but when you go to retrieve it, they tell you "most people apply their cash back to their open balances!" Wait, what? Why offer it then? When I asked for a check instead, they said " we MAY be able to issue a check, but I would have to send this to the back office"
I decided to close my account , paid the balance in full and at that time had asked about the cash back. They said they would send in an "escalation ticket" and email back to follow up......that was in June, its October...I continue to ask where my cash back is and they sent me an email saying I forfeited my cash back when I closed my account! I'm sorry, but what?? I used their card, paid back all the money I borrowed and had earned cash back, when I realized they were not a CC for me, I closed the account, BUT I had earned cash back and I want it.
I never linked my Bank accounts, or sent them any ID or other sensitive info....I'd NEVER RECOMMEND THIS CARD TO ANYONE

Tracy
Want access to bank account
I was for it up until I got the part where they want to link to my bank account and they will stay linked the duration that I am with them. No thanks.

Richard .
The promise that if you have no credit report or they lack information then they will ask for bank account records to judge you better.
I was sent a pre approval by Petal, while I has a 5 month old report and score of 687 with a pretty reasonable salary. I went online and they took no extra information at all. I was rejected instantly. The reason they gave was that there was not enough information to verify what they saw. Not enough information and they didn't ask for more. 100% false advertising.

Santos T
I have tried to my date of birth and it does not work. I will not apply to this card again.

Amber G
After finishing my TurboTax return, their site directed me to some potential credit cards I could apply for. I decided to apply for the Petal card (no others). During the application process, the site said they needed to access my bank account to make a determination. I was leery of this, but decided to go ahead and give access. Based on this info, my application was denied. I immediately went to my bank site and changed my password just in case. The next day, my bank sent me an email stating my account was temporarily suspended due to someone entering the incorrect password too many times. Coincidence? I think not!

Leo E
This is totally BS,I am in the military make over 6000 a month, have a checkin acct with over 20,000 and a credit score of 634 and got denied? Really? Don't waste your time.

Diane M
Say they are different and don't go by credit scores, but they login to your bank account. I was turned down for no cash flow and poor credit history. What? I show over 7000 a month cash flow and my credit score, according to them, 678? They are no different than any other card