Petlab Co Reviews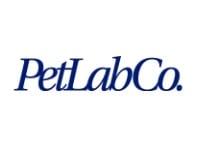 Petlab Co Customer Reviews

Tom A
I ordered a one-time shipment. They claim it was setup as a monthly subscription. And are now sending and charging monthly, even though I cancelled and returned shipments. They didn't help our dog, there is a 90 day 100% money back guarantee but I had to pay shipping cost to return. And they still haven't cancelled the monthly subscription even though I told them to, in writing!

Sherallyn H
I need your address so I can my order, back to you I called your company, but not sure I got the address right. thanks my order 132717.

Cathy T
PetLabCo. Dental Formula For Fresh Oral Hygiene
I am unable to give a rating because at this time I am not sure. We received the product a week ago and began giving our 10 yr. old labradoodle one teaspoon in 8ozs. of his water every morning. He drank all of this and as usual we gave him additional water (without the Dental Formula) throughout the remainder of the day and evening. He drinks filtered water so we know there is nothing in the water that would cause any problems.
About 3 days after ingesting the liquid he has developed diarrhea.
Is there anything in your formula that would cause this reaction?
Thank you very much.
Catherine Bowers