PennyMac Loan Modification
PennyMac Loan Modification Reviews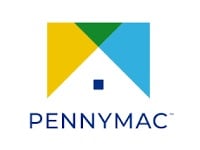 PennyMac Loan Modification services, found online at PennyMacUSA.com, describes themselves as a leading national mortgage lender and servicer whose goal is to "restore Americans' trust in home ownership."
Though this company does describe themselves as a nationwide loan provider and servicer, it is important to note that they are not currently licensed to work in the state of New York.
How Does It Work?
This company does say they provide a wide variety of "innovative mortgage solutions" which help people purchase or refinance their homes, as well as providing assistance to those seeking jumbo, FHA, or VA loans.
In addition, they promise to help homeowners simply remain in your home if you are currently in a situation where you are "underwater," saying they are a major participant in the Home Affordable Refinance Program (HARP), which is a government program created to help underwater homeowners refinance their existing mortgages.
Cost & Price Plans
There is no real way to quote a specific price or cost range, as there are far too many factors which affect your interest rates, your initial down payments, and the total value of the loan you are choosing to take out.
You must speak directly to a PennyMac Loan Services representative to have a better understanding of your costs.
Refund Policy
Since this company is not selling a specific product or service, but rather providing a loan, there is no Refund Policy.
Instead, there may be a stated window of time in which borrowers can decide they want to back out of the deal without incurring a financial penalty.
Customer Service Contact Info
Customers who wish to speak with Customer Service about their questions, concerns, or complaints can do so by phone at (866) 549-3583, or by traditional mail at 6101 Condor Drive, Suite 200, Moorpark, CA 93021.
Reputation
This company receives mixed reviews, both from customers seeking mortgage loans and services, as well as from third party reviewers.
Some customers complained of a lack of customer service as well as an inability for this company to actually provide them with a helpful solution to their personal mortgage problems.
Competitors and Alternatives?
There are many different companies out there that seek to help people specifically address and fix their mortgage needs and problems, including Better Mortgage, Rocket Mortgage, LendingHome, and others.
If you have any experience with PennyMac or their refinance services, please leave your reviews below.
You may also be interested in
PennyMac Loan Modification Customer Reviews

Tom M
Think twice before using PennyMac
PennyMac bought me an insurance policy because they said that the documentation I sent them from my policy wasn't adequate or was lacking in information.
Trying to reach someone in escrow to help has been nearly impossible. Their call center is based in India and some of the staff have heavy accents.
Their name, PennyMac, sounds so innocent and kind. Beware. I would not use them again.

David S
PennyMac is a unworkable company
I was in the hospital with covid and complications from covid. Jan 23, 2022 I was life flighted out of Ketchikan AK to Anchorage AK, 775 miles away and no cell phone. I had large blood clots in my heart and lungs. I was in critical condition. So, after heart surgery I have lost part of my right lung.
Now I was 30 days late JAN and FEB with my house payment. As my wife tried to figure out our finances. While we were over 700 miles apart. Penny Mac was not understanding at all and would not remove negative remarks from my credit report. All of my other creditors helped me out by removing the negative reports on my credit record.
PennyMac is the only negative remarks on my credit record. My credit score is over 750 right now. They are not understanding at all. Even with proof.
I'm a 100% P&T disabled veteran. I currently live in a three-story house, and now I am unable to get a loan for a home, that does not have stairs and the other ADA things I need, because of the remarks from Penny Mac. I have to wait a year to move, no one will give me a loan until then. Here in Ketchikan AK, there are very few medical facilities to meet my medical needs.

Francine M
They bought our loan from boa after we had applied and were approved for a loan modification. All paperwork was finalized PRIOR to our loan being sold. They have incessantly 'failed to update their records' for over a year now. We've spoken to numerous CSR personnel, management, etc. We have provided them MORE THAN ONCE with all modification paperwork because they stated they didn't have it.
All the while we have made our payments as our modification reflects. We received notification that they sold our loan to another company immediately followed by a notice of intent to foreclose. When we contacted them we were advised that 'the modification information is finally up to date in our system and you are in good standing'. We asked why we received a notice of intent and were advised 'it was an error and something in IT incorrectly triggered an automated letter.'
Ok so the next reasonable question is why are you attempting to collect on a loan that you advised us was sold to another lender?
Incompetence of unbelievable measures. Zero accountability because they work their employees to death and the employees truly have no incentive or desire to assist in any way, shape or form.
We've been reduced to filing a complaint with the BBB and Federal Trade Commission. STAY AS FAR AWAY AS POSSIBLE!!