Pelican Water Systems Reviews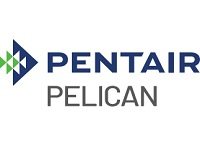 Pelican Water Systems, found online at PelicanWater.com, is a company that says their aim is to help customers enjoy cleaner, safer, and better tasting water by filtering it in an environmentally friendly way.
How Does It Work?
According to their website, Pelican Water Systems was founded in 2007 with the specific goal of designing and manufacturing cutting-edge water filtration and salt-free water softening systems.
In addition, it was important to them that all their systems were environmentally friendly, because they believe that "clean water should not come at the expense of a sustainable future."
Currently Pelican is responsible for the industry leading water filtration and UV systems for removing chlorine, chloramines, and pharmaceuticals, as well as harmful pathogens.
In addition, their NaturSoft salt-free softener products protect plumbing and appliances from the negative effects of hard water scale and eventual corrosion.
Customers can search through their available products by category, including Water Filters, Water Softeners, Well Water, UV, Drinking Filters, and Shower Filters, or if you are unsure of exactly what it is your home needs, you can use their website's Find Your Filter tool to help you.
All their water systems com ready to install with an easy "do it yourself" installation kit, or all customers are welcome to choose their Pelican professional installation services if they feel more comfortable about that.
Cost & Price Plans
Since this company sells such a large range of products there and every family and home will have their own specific set of needs, there is no way to quote a single or static price range for the products you find on this website.
However, they do provide their customers with a Savings Calculator tool which will help them determine how the water filter they purchase will benefit their home and budget.
Refund Policy
Unfortunately this website does not provide very much information at all regarding either returns or refunds. Their website does reference a "no-hassle return policy," but this policy isn't published in full or detailed anywhere on their website
Because their website does not appear to have a fully detailed Terms and Conditions anywhere on their website, it is impossible to get any further information about this policy unless you contact their Customer Service team to ask them about this policy specifically.
Customer Service Contact Info
Customers who would like to speak to their Customer Service team about their questions, concerns, or complaints can do so by phone at 877-842-1635, by submitting them directly to their website through their Contact Us link, or by using the website's Live Chat feature whenever it is available.
Reputation
It appears as though Pelican Water filters appears to have mixed reviews at this time, and this seems to be because people have different expectations and needs when they are addressing their home water issues.
It seems as though people who don't their water completely softened the way a traditional water softener will are generally very happy with their products and systems, while others who were expecting the full effects of a water softening system were unhappy because that's not exactly what the Pelican systems provide.
Customers will really need to consider what type of system will work best for their personal needs before committing to one of their products.
Competitors and Alternatives?
Most home goods stores that sell full sized appliances will also offer various types of whole home water filtration systems, including Sears, Home Depot, Lowe's, and many others.
If you have any experience with Pelican Water Systems or their products, please leave your reviews below.
You may also be interested in
Pelican Water Systems Customer Reviews

Terry M
Pelican does NOT Stand by their system. BIG Wasted Investment
Moved into Brand new home, and in Jan 2020, I invested extra in a whole house Pelican water system.
I had 6 mos service done regularly- HOWEVER, when I called a few weeks ago I was told they sold to Pentair and No Longer provide the service and worse yet, they have no one to refer me to.
WTH, So I have looked for a plumber to help but no one is knowledgeable. And some tell me this system is a rip off and doesn't do what they say. Now I may need to pay to deinstall this out and go back to a standard system. :(:(. This really sucks.

Donna N
I have been waiting for the Pelican water filtration systems' effects to provide the advertised outcome in our water since 2019. It has never been even satisfactory in the last 3 years since it was installed . One service agent we requested looked at our system. He came to solve or inform us of expecting an improvement. Nothing has improved. My husband has been changing the filter every six months, as recommended.
Please call 615-415-5335 to set up a visit with an expert service agent from your company. We understand Pentair has replaced the former Pelican name. We will expect the best service at the time of a future visit.
Cordially,
Donna Nelson