PC Richard & Son Reviews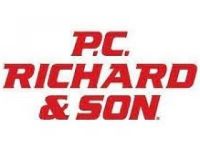 PC Richard and Son, located online at PCRichard.com, is an electronics superstore that was established in 1909 as a local hardware store but has grown to over thirty showrooms in the two centuries it's been around.
According to their website, they offer the largest selection of appliances and flat panel HDTVs of any retailer in the country. And in addition, they also sell Vacuums, Audio & Video, Cameras & Camcorders, Computers & Home Office, Mobile Electronics & GPS, Video Games & Accessories, and even more.
Their website also says that they do not offer refurbished or second hand items. All products carried in their stores or online warehouses are brand new, and brand name.
If you purchase products from PCRichard.com or one of their showrooms, you should know that their Return Policy does not include all items.
Home Appliances, Air Conditioners, TVs that are 50" or larger, iPods, iPads, Computers, and Video Game Systems cannot be returned if they were opened, though repairs can be made in accordance with manufacturer's warranties.
All other merchandise must be returned within 30 days of purchase with the original sales receipt, the products must be unused and in their original packaging with their original inserts.
When shopping at PCRichard.com or any of their showrooms nationwide, it is important to pay attention to their weekly sales and their opportunities for product rebates. Some of their appliances offer rebates of up to $1000.
If you have any experience with PC Richard and Son or their products, please leave your reviews below.
You may also be interested in
PC Richard & Son Customer Reviews

Dana
I was very impressed with my salesperson Joe . He was nice and knew his products . That's why I keep going back.

wallean
Jan was polite and very helpful at the oceanside location.

Frank M
In June/July 2021, we purchased a refrigerator, range, washer and dryer from their Newington, Ct store. As we entered the store we were met by Andy and it was a blessing.
It was clear from the beginning that he was committed to addressing our needs. Andy demonstrated competence, patience, listening skills and a wonderful sense of humor. The purchasing and delivery of the above items took about a week. During that time, Andy was always available in store and on the phone to answer all of our questions.
Furthermore, the delivery and installation were seamless. The technicians were courteous, professional and departed from our home as they found it. We thank all of those involved who made this experience a memorable one. Frank, Charlene & Annie

Shirley
0n November 2019, we purchased a new washing machine because our previous machine of 10 years was not washing the same. Our salesman, Javier was very helpful and showed the machines they had on floor. He recommended a top load General Electric washing machine. He said they wash well and are a reliable brand. we have also heard about GE and went it.
We never expected anything less. We received the machine that same week and of course started to use it that same day. We used the machine for two weeks until the machine broken inside. We contact PC Richards and were given the contact information for GE service repair. I call immediately and was given another number of a company that service's General Electric in Fresh Meadows, Queens. I had to do more research online because I was unable to get to anyone by phone and resulted to scheduling a service online for the next available another week.
The morning of the appointment they called to inform someone would be going to the house and check the machine. The service worker came and took a picture of the machine from the inside and left with no other explaining next steps. We called after a week to follow up if they were coming in again or what was going to happen. Someone from the office answers the phone and reports they were waiting to order the parts and would be in contact. We would have to wait after Christmas.
I call again the day after Christmas this its been two weeks, and a lady answers the phone they were waiting for 4 parts to come in and I called after Jan 2 hoping now holidays they were coming to fix the machine and they reported they were still waiting for parts to come in. It's been a month or more and we are still waiting.
We went into the store this pass weekend to find assistance from our salesman in the matter and reported he would find out what was going on. PC rep calls and assist in nothing. He gathers information about the machine and tell us we need to wait. Calls and tells us that we can't return the machine. We need to schedule another service day to come in. He attempt to schedule an appointment and can't give us an appointment either to come because there is nothing available at the moment. While we are still paying for a broken down machine.
This whole experience with PC Richards has been the worst. It's been a lot of frustration and a waste of money. I will never purchase anything from this store again. Their service to customers is horrible. We are still waiting for something to be done. Save your money and go to another store.

Leonard K
Bad delivery and installation experience
I purchased a Samsung refrigerator, microwave, dishwasher and range and their delivery and installation was nightmarish. The delivery guys unpacked the appliances outside my house and left all sorts of paper garbage all over my property.
The installation guy was worse. he left a mess all over my kitchen. He had no regard for cleaning up the mess he created and did not complete the installation for the range and the refrigerator before leaving my house. When i complained to my salesman (the manager of the Nanuet, NY store), he was sympathetic and advised me that his regional manager would be in contact with me to arrange a refund for the delivery and installation cost which never took place. I heard from no one !
PC Richards seems to be more interested in selling then making a customer happy after they have collected our money. The Samsung appliances are great but the PC Richards delivery and installation was horrible and expensive and they are apathetic after the sale with any problems that arise.