PatPat.com Reviews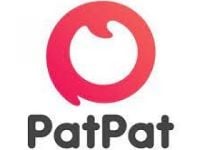 PatPat.com is the online home of PatPat, a company that states their goal is to provide parents with high quality children's clothing and accessories at affordable prices.
How Does PatPat Work?
According to their website, the creators of PatPat.com understood that parents genuinely want the best for their families but that this was often equated with spending large amounts of money at every time.
PatPat wanted to give parents a way to give the things they wanted to their children without breaking the bank. To do this PatPat.com has eliminated the traditional middleman from the production and sales process.
Their website says that all the additional steps from production to the store are what result in the high prices customers pay, so they made this process as simple and as efficient as possible so they could the savings on to their customers.
They also provide their customers with up to 20 daily sales events which launch at 6 am every day and give their customers a way to find deep discounts on toys, clothing, baby essentials, and other accessories for mom and baby, often up to 90% off retail pricing.
Mobile Options
Currently this company says that they offer a mobile application for both iOS and Android devices.
Cost/Price Plans
Because this company offers their customers such a wide range of products, customers will need to look at the specific product page of the item they are considering purchasing to see the exact pricing.
Refund Policy
PatPat.com says that your satisfaction is their highest concern, which is why customers have the option to return any item that they are not satisfied with within the first 14 calendar days after their item is delivered.
Please note that original shipping fees will not be included in the refund, and the cost of return shipping is the responsibility of the customer as well.
To initiate their return, customers will need to email their Customer Service team with their order number and the specific items they wish to return, and their Customer Service team will respond by providing you with a Return Authorization Number.
Customer Service Contact Info
Customers who would like to contact Customer Service with any questions, concerns, or complaints can do so by email at [email protected] or by submitting them directly to their website through their Contact Us link.
Reputation
Unfortunately this company appears to have mixed reviews at this time. While some customers report being very happy with their experiences and their products, other customers have reported some complaints.
Not all the complaints are the same, however. Some customers said they were frustrated with the delayed delivery process, while others said they were unhappy with the products received.
But most customers who were unhappy with some aspect of their experience did say that this company had good customer service and honored their Refund Policy, which is very important to all their customers, especially new customers.
Competitors and Alternatives?
There are many different clothing stores that are designed specifically for children, including those that sell gently used clothing, direct to consumer clothing, or services that provide personal styling services for children, so customers will genuinely have a wide variety of options when looking for alternatives to PatPat.com.
If you have any experience with PatPat.com or their products, please leave your reviews below.
You may also be interested in
PatPat.com Customer Reviews