ParkWhiz Reviews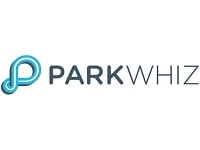 ParkWhiz Customer Reviews

Maria
I paid my space on the app. Like every review no attendant on site. App shows you address and location of the space you paid for.The nightmare start when your event finish (Toyota center -Houston) if you have to input your license plate when you paid for the parking space, how they arrive while you are away from your car and put a booth on it, "parking violation" of course get that booth out cost $$$ and

Rob E
Parkwhiz Marriott Portland - Not what we expected
This was our first time to attend a ballet in Portland. When we bought our Nutcracker tickets online, we added the Marriott Valet service through ParkWhiz for an additional $15. As we inched forward at the Marriott that night, the attendant asked if we were checking in or here for an event. We indicated the latter to which he then replied that all event parking was being re-routed to the Crown Plaza Parking Garage around the corner and to the right. As it turned out, Crown Plaza only charges $6 for event parking. We didn't need Parkwhiz at all and we ended up parking our own car. In essence we overpaid by $9 and missed out on valet parking. The Parkwhiz ticket was not very useful to us that night and certainly not what we expected.

Fran
ParkWhiuz Good Idea, Poor Execution
Reserved a spot in NYC. Upon arriving I waited 40 mins to park, then found out anything larger than a compact car required a $20 "surcharge". Park Whiz needs to screen out the scammers if it is to succeed.

Amy
PLEASE, be weary of using ParkWhiz. I had pre-paid for parking at a lot on 1408 S Wabash (for Soldier Field). Upon arrival, there was a sign that said no attendant was on duty. This was "promised" per the site description along with unobstructed spaces. I was told by someone (no badge - who was this guy??) that all parking had been cancelled via email that morning (never received email). I could, however, pay an additional $40 to him but would need to leave my keys because they were parking people in. Of course, I drove away and couldn't find any parking nearby.
ParkWhiz refunded me this morning but now what?? Their site says "Guarantee your space - never to get turned away again". Does this sound accurate?

Dj s
Looking for a weekday overnight parking spot on street in Gramercy on eastside (22nd street) can be tricky. Lots of exclusions and not a lot of spots (zero) near apartment building I was staying in as a guest. Park Whiz found 3 parking garage alternatives very close by, chose closest and most reasonable (2 blocks away on 24th).
Garage prices were already low compared to competitors. Beat their orice by $18 in the end for a 24hr. Rate and actually got extra 1hr. 1/2 free.....I'll use them again.

Joe
When I arrived at the lot I was to park in, there were no sign and no attendant on duty. Nor was there an attendant when I returned to my car after the event. I honestly felt that I could have parked in the same location at no cost. I have complained to ParkWhiz. We'll see if they do anything.