Oyo Personal Gym Reviews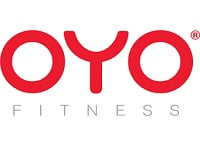 The Oyo Personal Gym is claimed to offer a solution to physical fitness, promising longevity and success rates that will far outlast other short-lived fitness crazes.
What is Oyo?
Oyo Personal Gym is a fitness device that provides a number of workouts meant to provide you with a full-body weight-training regimen - without requiring you to invest in bulky equipment or spend hundreds of dollars on a gym membership.
This device works with exclusive technology, with one of the most famous known as SpiraFlex. This technology is used by U.S. astronauts while they are exercising at the International Space Station.
Through this technology, the company claims that you can completely transform your body by spending just a few minutes a day using the device.
It weighs about two pounds and provides three resistance levels, varying up to 25 lbs.
It has two attachments so that you can adjust the resistance to your ability level, providing varying workouts that target your core, arms, and legs. You can do 197 different exercises with the device, most of which would be impossible on your own.
You also get a wall chart with 75 different exercises along with access to a workout app and videos that you can find on YouTube.
These routines include things like chest, back, core strong, chest shoulders, and Pilates back. Each demonstration explains the name of the exercise and how to do it.
OYO Exercises
There are several OYO personal gym models available, including LE, SE, and 15. The Personal Gym LE allows you to get fit anywhere, building bone and muscle and burning fat as you learn to live healthier.
It comes with one five-pound and two ten-pound FlexPacks, providing up to 25 lbs of total resistance. It also comes with leg and door attachments along with access to a free coaching app.
SE and Personal Gym 15 are similar models, but come with upgrade kits so that you can purchase more pounds of weight as well as additional leg and door attachments, flex packs, exercise charts, and more.
The OYO Personal Gym Pro is another popular solution. This total body gym weighs only two pounds, and allows you to produce up to 25 pounds of smooth resistance.
It comes with an OYO Coaching App so that you can receive real-time tracking and coaching. You can also follow pre-loaded programs like the 10 Week Challenge, Total Body, Core, Chest, Legs, Yoga, Pilates, and Walking.
Double Flex is another option. It replaces weights with SpiraFlex resistance mentioned in the review above and allows you to snap on FlexPacks for 5, 10, o 15 lbs of resistance.
It feels like free-weights but weighs less than two pounds. The movements you engage in with this device sculpt both sides of your muscle groups, helping to build a balanced body in a shorter amount of time.
Cost and Price Plans
The cost of Oyo Personal Gym is around $149.95, and this tends to include free shipping. There are various coupons available and you can also pay via several flexible payment options.
For example, you can make a one-time payment or split your bill into four equal payments (although this payment option does cost more over the long term).
Customer Service
Oyo offers a thirty-day, money-back guarantee as long as the product remains unused.
You can fill out an online form or contact the company at 888-696-6503 for questions about returns or anything else about the product, and you'll also need to complete a return authorization slip and guarantee verification form.
The personal gym also comes with a three-year warranty. This warranty covers basic defects in materials and workmanship.
You cannot receive reimbursement for damage caused by accidents, vandalism, misuse, or alteration, nor can you receive payment for an Oyo personal gym that received repairs by an unauthorized repair person.
Online Reviews /Complaints
This product duplicates the benefits of using free-weights, offering a lightweight, portable system that is safe to use by anybody, regardless of their fitness level. It can help with a variety of issues, building your muscle strength and making you less likely to become injured.
Competitors and Alternatives
There are plenty of alternatives to portable home gyms, and Oyo isn't the only player in the game. The W8 Gym is one such alternative, providing users with resistance bands of three different strengths along with padded wrist and ankle straps.
This product is known as a "gym in a box" and offers a full body workout with over 200 different workouts. However, it's not available in the United States.
The Lynx Travel Board is another such device. This piece of equipment is designed for frequent travelers, offering less friction technology that makes it easier to roll up into a carrying case and stashed in an overhead compartment.
Finally, Monkii Bars offers several different types of workouts. It is one of the most portable, allowing you to engage in total-body workouts using only your bodyweight wherever you might be. It can be used during travel and is compact enough to fit in your pocket or purse.
Where to Buy?
Oyo can be purchased directly from the manufacturer, where you can find gym solutions to fit any budget along with customized workout plans, as well as on Amazon.
The Bottom Line
From the Shake Weight to the Thighmaster, there is definitely no shortage of expensive, gimmicky exercise devices that are targeted toward consumers trying to make a change when it comes to their physical fitness.
Unfortunately, if you've ever purchased one of these devices, you know that it probably ends up in the trash or being donated to a secondhand store.
The Oyo Personal Gym is relatively uncomplicated, making it easier to work out when you want a simple workout device that can be paired with varying workout routines.
With a large number of video workouts and training programs, it is tough to get bored with Oyo - there are so many options available so that you can always be shaking things up.
While the product is a bit of an investment up front, it is still relatively cheap compared to other fitness products - and it certainly beats paying a monthly gym membership fee.
If you don't always work out - or even if you do and are looking for a new solution to a stale workout routine - the Oyo Personal Gym might be a good choice for you.
If you have any experience with the Oyo Personal Gym, please leave your reviews below.
You may also be interested in
Oyo Personal Gym Customer Reviews

Football N
This exercise equipment is excellent. It is convenient and fun. I am a health and exercise enthusiast. The OYO Personal Gym takes away all of the usual excuses that people come up with for not exercising. You don't have to go to the gym. The gym is at your side. You don't need a lot of space or dedicated area in your home.