Outschool Reviews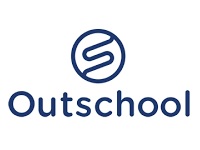 OutSchool was founded in 2015 and aims to inspire children to develop a love of learning by providing access to online classes in a variety of subject areas.
The company states they believe kids learn best when they are interested in the subjects they are learning about.
How Does OutSchool Work?
The company offers a variety of classes in nearly every subject area imaginable. Some of their diverse class offerings include subject areas like zoology, the stock market, video game coding, and Minecraft and architecture.
OutSchool also offers ongoing classes on a subscription basis so that students can continue learning regularly with the same teacher – don't worry, you can unsubscribe from these lessons at any time.
OutSchool offers live online classes every day and even runs an online summer camp. The way it works is simple – enthusiastic, knowledgeable teachers develop well thought out lesson plans and deliver engaging and informative classes to small groups of students in a live video chat setting.
The service provides teachers with a platform to share their expertise and also provides a fun way to earn some extra income.
While OutSchool teachers do not need to have formal teaching qualifications, they do need to have strong passion and experience in their subject areas. Additionally, they must be able to pass a background check.
This seems like a great way to help keep kids engaged in the learning process, especially during these crazy times in which we live.
Cost and Price Plans
Teachers set prices for each course on a case-by-case basis, so there is no set pricing structure for classes. The price is dependent on the type of class, curriculum, and number of classes.
Some classes are one-time classes that usually have a price tag between $10-$20, while others are multi-week classes that have a higher price point.
Below is a sampling of course pricing to help you get an idea of how much these can cost:
Morning Yoga for 8 to 12-year-olds is a one-time class that costs $15/week
Middle School History Ancient Worlds – Egypt is an eight-week long course that meets once a week and costs $130 in total
Cooking with Carri: A Tour of Italy Through Food is a three-day course that costs $68 in total
It's also important to note that creating and listing a class is free to teachers – OutSchool takes a 30% service fee.
This means that teachers and the company only get paid if students enroll in the course.
Customer Service
If you have any questions you can reach out at their phone number: 415.968.1685 or [email protected] OutSchool promises a happiness guarantee and is committed to helping you resolve any issues that you encounter while using their platform.
Online Customer Reviews & Complaints
If you are looking for positive reviews of OutSchool, you are sure to find plenty on their website and Facebook page.
There you can find parent reviews of teachers and classes on specific course listings. We found that OutSchool has mixed to positive online customer reviews overall.
Where to Buy?
You can sign your kids up for a course at www.OutSchool.com.
Competitors and Alternatives
Online classes and remote teaching jobs were popular even before the pandemic hit. As such, there are several other companies that do similar work to OutSchool.
For example, VIPKid is an online platform that provides personalized English classes to global students. Teachers can set their own schedules, earn between $14-$22/hr and get the opportunity to connect with a diverse student population.
Reviews from teachers who utilize the VIPKid platform are good, with Indeed users giving the company a 3.8/5-star rating. Teachers say that VIPKid provides a "fun, rewarding job," and is a "great secondary job," to have. The complaints mostly revolve around the fact that "classes aren't guaranteed."
Another popular alternative is Teachable, a company that considers themselves to be the leaders in online courses. They provide everything that coaches, thought leaders, and industry experts need to create their own online courses.
They also offer a wide variety of online courses in subjects like Design, Food & Drink, Health & Fitness, Art, Business, and more. It costs $29-$249 to become an instructor and create a class while pricing for students varies depending on the curriculum and length of the class.
Teachable even offers free classes for limited periods of time. It is important to note that one big difference between OutSchool and Teachable is that while some Teachable classes can be taken by kids, most are made for adults.
Finally, Udemy is a company whose mission is to help people reach their goals and go after their dreams.
Udemy offers classes in areas like IT, Marketing, Business, Personal Development, Music, and more. Instructors do not need to pay any fees to create and list a course. Course prices for students start at $12.99.
The Bottom Line
Yes, OutSchool is a great option to help your kids learn. OutSchool earns positive customer reviews from many sources and is geared specifically towards kids.
The service may be especially helpful to parents who are trying to navigate distance learning during the pandemic, but we would recommend it even if the current circumstances were different.
If you have any experience with OutSchool or their services, please leave reviews below.
Outschool Customer Reviews