Outdoorsy Reviews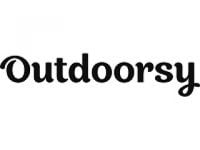 Outdoorsy is a marketplace for recreational vehicles and experiential travelers, and aims to provide an easy and economical way to enjoy the outdoors without worrying about all the baggage.
Products
With the most comprehensive platform to connect outdoor travelers and RV owners, Outdoorsy offers a wide selection of vintage Airstreams, fifth wheelers, Classes A-C of RVs, toy haulers and various motorhomes and trailers.
For RV owners and renters, the company offers insurance for both renter and owner, with DMV checks for all drivers. Additionally, a 24/7 RV rental roadside assistance and a dedicated customer support team are also offered.
Merchandises such as shirts, accessories, RV decals and GPS trackers are also available for purchase.&nbsp
&nbsp
How Does Outdoorsy Work?
For RV owners, you are able to list your vehicle on the website in order to earn money from it while you are not using it. All you have to do is list your RV, create your own searchable profile and connect with renters.
For renters, it is pretty intuitive and works just like normal car and hotel reservation websites. Create an account, browse your RV options, use the filters to refine your search results then click on "Request Booking."
After that, tell the owner about yourself and your plans. Make sure to submit 2 or more requests for availability and wait for a response. Do not forget to complete your profile and upload your driver's license for the DMV check.
Once your request is confirmed, finalize your rental and pay the given reservation deposit. Outdoorsy encourages renters to look over all the restrictions, cancellation policies and the like for a smoother transaction.
Cost and Price Plans
RV owners can make up to $30,000 a year depending on the year, make and model of the vehicle. You may also set your rates and control your schedule by registering for free on the website.
On the other hand, renters pay depending on the RV owner's rates. Rates range from as low as $27 per night, up to $200 per night. That being said, both renters and RV owners are covered by an insurance of $1M.
Customer Service
For questions or concerns related to Outdoorsy, you can email the company directly at [email protected], or call them on (415) 930-4841 for a live representative.
For an immediate response, use the live chat feature on the website located at the bottom right corner of Outdoorsy.com. Conversations via social media platforms such as Instagram, Facebook, Twitter and LinkedIn are also encouraged.
Cancellations are categorized in three policies: strict, moderate and flexible. The strict policy entitles you to a 50% refund if cancellation occurs up to 14 days before pickup.
The moderate cancellation policy entitles you to a 75% refund if cancellation occurs up to 7 days before pickup. Lastly, the flexible policy entitles you to a full refund; less service fees with 75% of your reservation fee, refundable within 5 days of the trip.
However, the service fee is non-refundable, except in the event where the owner cancels or when the cancellation is within the stated grace period.
A refund is immediately credited on the renter's credit card on file in case of cancellation. This is in line with the reservations cancellation policy stated on the website.
If the refund is due to the negotiations between the owner and renter, the owner can initiate a refund through his or her dashboard, or by contacting the support team.
Online Reviews/Complaints
For Outdoorsy, serving you is a priority. Most customers claim they had a great experience and they highly recommended it to renters and owners alike.
Competitors and Alternatives
There are also other alternatives to Outdoorsy offering RV rentals in the United States. Some of which are RVshare, Campanada and Road Bear RV.
Comparing the services between Outdoorsy vs RVshare, Campanada and Road bear RV will help you decide which one suits your rental needs. RVshare offers RV rental in Cleveland with various RVs to choose from.
On the other hand, Campanada offers lesser vehicle types with a more expensive price range. Lastly, Road Bear RV offers rental deals not only in the US, but in Australia and New Zealand as well.
Where to Buy?
RV rental services for either owners or renters can be done via the company's website at www.outdoorsy.com. Everything you need to know about the services offered will be available there.
The Bottom Line
Experiencing the great outdoors is such a humbling and fun adventure that many people are willing to try these days. Camping with an RV though is much better. This is because you get to cover more areas for exploration with all the necessities of a house compacted in a vehicle.
For a reliable experience for campers and a good opportunity for RV owners, Outdoorsy is the marketplace where you are able to connect with the right people for your outdoor needs.
If you have any experience with Outdoorsy or their services, please leave your reviews below.
You may also be interested in
Outdoorsy Customer Reviews