Oura Ring Reviews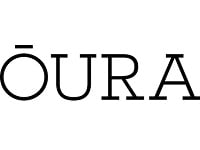 Oura Ring Review: A Detailed Look
The Oura Ring is a wearable technology product originally developed via Kickstarter, where the company's highly successful online campaign wildly exceeded its funding goal.
Oura Ring creator OURA Health Ltd. is a company that is based in Finland and was founded in 2013.
The company's stated aim is to provide accurate and actionable health data through an unobtrusive and stylish device.
How Does Oura Ring Work?
In short, the Oura Ring is a wearable piece of technology that helps users track their sleeping patterns and how they are affected by activities and lifestyle choices throughout the day.
The latest version (Oura Ring Gen3) comes in two different style choices and up to 5 finish options. It also boasts an upgraded memory capacity of 16mb and more sensors.
The Oura Ring is made from Titanium and is water resistant up to 100m. It is scratch resistant, though the company cautions that after prolonged everyday use it may develop some scratches.
The sensors on the ring sit on the artery in your finger, which the company argues gives more accurate readings when compared to wrist-based trackers.
What Does The Oura Ring Track?

Sleep


Sleep tracking was one of the core features when the company launched and it continues to be the cornerstone of the product.
When you wake the app lets you analyze your sleep and gives you a sleep score based on last night's data.
This score is based on:


How long you spent in each sleep stage
Body Temperature
Heart Rate
Blood Oxygen Sensing (SpO2) - to determine if there were any breathing disturbances during sleep.
Heart Rate Variability
Respiratory Rate
Nighttime Movement


While you're asleep, the ring takes note of the length of your sleep, determining the state of your brain and the stages of sleep.
It also tracks other parts of your physiology, such as sleep efficiency, timing, latency, lowest resting heart rate and any disturbances to you during sleep.
This all helps to analyze the quality of your rest, given by a total Sleep Score each night.
Along with the information obtained from the morning hours, it gives you a Readiness Score that helps you with decision-making for your daily lifestyle choices.
Readiness Score


This metric is meant to help users get a feel for their body and know when rest is recommended versus pushing your activity level. It uses data from 20 different measures to determine its score.
This type of data can be used several different ways, like staving off illness by not exerting yourself when you're displaying less than healthy vitals.
It can also help you make long term adjustments based on monthly reports, this data can help you understand what activities are having negative/positive effects on your overall health.
Activity Score


These features can provide a wide range of data to help you optimize workouts and daily general fitness goals.
This includes a 24/7 heart rate monitor, route, distance, pace, calories burned, and 
HR recovery.
Conveniently, the Oura Ring has automatic Activity Detection so you don't have to manually initiate exercise tracking.
The Oura Ring comes with an integrated app that acts as a platform to analyze the data from the ring.
It shows you the information the ring gathers and presents it in charts and diagrams for you to better visualize everything.
It is also capable of giving you personally tailored suggestions for ways to improve your overall health.
Oura Ring Pros and Cons

Pros:


Attractive Design
Unobtrusive Tracker - can be worn all night
Long Battery Life (up to 7 days)
Quality Materials
Cons:


Can be difficult to find perfect fit
High cost
Doesn't feature an alarm
Requires paid subscription for full potential
Customer Reviews & Complaints
Overall the Oura Ring has received great feedback, its sleek design and hardiness has been highlighted by many online reviews.
The majority of write ups that you find on google are from tech and health companies who, for the most part, have favorably reviewed the Oura Ring.
However, those promotional reviews don't always reflect the realities of using a product long term in the real world.
When you look at a broad number of reviews from actual customers you can find some of the drawbacks of the Oura Ring.
Some user complaints mentioned:


Issues with charging
Reliability issues after extended period of time
Connectivity issues
Poor customer service experiences


Overall though, the positive reviews far outweighed the negative ones.
The only real pervasive complaint was from customers who felt the paid subscription model was priced excessively high and wished the company stuck to their original one time payment fee.
Customer Service
For assistance with your purchase, setup information, or troubleshooting guides you can visit the Oura Ring help center at https://support.ouraring.com/hc/en-us.
If for any reason you would like to return your Oura Ring, you are able to do so within 30 days after receiving the product. It must be fully functioning and undamaged. You can initiate a return via their website.
The Oura Ring Gen3 is covered under a limited warranty period of one year, the Oura Ring Gen2, has a limited warranty period of two years.
Cost & Price Plans
The Oura Ring Generation 3, starts at $299 for the heritage model and $349 for the horizon model.
Certain finish options like stealth, gold, and rose gold will raise the price.
If you want full access to Oura Ring data features you will also have to subscribe to a $6 a month membership plan.
Competitors and Alternatives
The Fitbit is arguably the most popular brand of wearable technology available on the market. It has a variety of clips, wristbands and watches that can keep track of your heart rate, sleep and more.
When it comes to Oura Ring vs FitBit, Oura Ring easily wins out when it comes to size. This is because being in the form of a ring can make the Oura Ring more compact but still stylish.
Next, there is the Motiv, which also comes in the form of a ring. It tracks your fitness, heart rate, as well as sleep. Since they're both rings, comparing the Oura Ring with Motiv is a bit more balanced.
For Oura Ring vs Motiv, the Oura Ring has a brighter shine, as the Motiv has a subtler matte design. However, the Motiv ring also boasts a longer battery life.
Lastly, there is Ringly. Ringly produces smart bracelets and rings that look glamorous and high fashion.
Ringly smartings can help you track your fitness, give you alerts on the go, and provide a guided meditation.
The Bottom Line
The Oura ring presents some unique advantages when compared to the competition.
It has been highly regarded for its sleep tracking accuracy, while not perfect, providing enough actionable data to warrant the cost.
The company has commissioned their own research testing the Oura Ring's photoplethysmography (PPG) technology against the standard sleep laboratory tests.
That study concluded that Oura Ring is:


"A valid tool for measuring average nighttime resting heart rate (RHR) & variability (HRV)" and "A highly accurate means of assessing body signals and long-term health behavior" [1]
The Oura Ring offers additional benefits to female users by providing an accurate period tracking function based on body temperature data.
It does fall short for some athletic tracking purposes, particularly real time data as it has no display.
Overall, if it's within your budget, factoring in the extra $72 per year subscription fee, the Oura Ring can be a great asset in building data based healthy habits.
If you have any experience with the Oura Ring, please leave your reviews below.
You may also be interested in
Oura Ring Customer Reviews