Oura Ring Reviews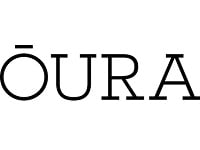 The Oura Ring is a wearable technology product originally developed via a Kickstarter, where the company's highly successful online campaign wildly exceeded its funding goal.
Oura Ring creator OURA Health Ltd. is a company that is based in Finland and was founded in 2013.
Products
In short, the Oura Ring is a wearable piece of technology that helps users track their sleeping patterns and how they are affected by activities and lifestyle choices throughout the day.
The latest version of the Oura Ring comes in three different designs, but they mostly have the same functionality as the first version.
How Does it Work?
The ring is made from a scratch-resistant, waterproof ceramic compound called zirconia. The inside of the ring is supposedly made from a non-metallic material that is both hypoallergenic and medical grade.
By measuring data such as your movement, pulse waveform and time between heartbeats, it can give you information on your heart rate, respiration rate and the main focus: sleep.
In addition to that, it also measures your body temperature. All this information gives you a better knowledge about you and your body and gives you a clearer perspective to make the best decisions for your health and wellbeing.
The sensors on the ring sit on the artery in your finger, giving more accurate readings, especially compared to wrist-based trackers. There is also a built-in accelerometer that can monitor your hand and finger movements.
While you're asleep, the ring takes note of the length of your sleep, determining the state of your brain and the stages of sleep. It also tracks other parts of your physiology, such as sleep efficiency, timing, latency, lowest resting heart rate and any disturbances to you during sleep.
This all helps to analyze the quality of your rest, given by a total Sleep Score each night. Along with the information obtained from the morning hours, it gives you a Readiness Score that helps you with decision-making for your daily lifestyle choices.
The Oura Ring comes with an integrated app that acts as a platform to analyze the data from the ring. It shows you the information the ring gathers and presents it in charts and diagrams for you to better visualize everything.
It is also capable of giving you suggestions tailored to you for ways to improve your overall health.
Cost and Price Plans
The latest Oura Ring, the Oura Ring Generation 3, is priced at $299 per ring.
The Oura Ring Generation 3 comes in four different colors Silver, Black, Stealth, and Gold.
Customer Service
To get into contact with the company, you are able to email them at [email protected] for any media enquiries and [email protected] for anything else.
In addition to that, there is a two-year warranty for this product.
If for any reason you would like to return your Oura Ring, you are able to do so within 30 days after receiving the product.
The process is simple: just email Customer Care at [email protected] with the subject "Ouraring Return" to obtain the return address and Return Merchandise Authorization (RMA) number.
It's best to place the ring along with all accessories back into the original packaging. The package should have the RMA clearly displayed.
Moreover, it is advised that shipping used should be traceable.
Online Reviews & Complaints
The Oura Ring has received overall great reviews from users on the Internet. Its sleek design and hardiness has been highlighted by many reviewers online.
It is a gadget that lets you track lots of data while still looking good and has a short charging time, as well.
Competitors and Alternatives
For alternatives to Oura Ring, there are three that we will discuss:
First of all, FitBit is arguably the most popular brand of wearable technology available on the market. It has a variety of clips, wristbands and watches that can keep track of your heart rate, sleep and more.
When it comes to Oura Ring vs FitBit, Oura Ring easily wins out when it comes to size. This is because being in the form of a ring can make the Oura Ring more compact but still stylish.
Next, there is the Motiv, which also comes in the form of a ring. It tracks your fitness, heart rate, as well as sleep. Since they're both rings, comparing the Oura Ring with Motiv is a bit more balanced.
For Oura Ring vs Motiv, the Oura Ring has a brighter shine, as the Motiv has a subtler matte design. However, the Motiv ring also boasts a longer battery life.
Lastly, there is Ringly. Ringly produces smart bracelets and rings that look glamorous and high fashion. Not only do the products help you track your fitness, they can also give you alerts on the go and provide a guided meditation.
Where to Buy?
The Oura Ring is now available for pre-order through its official website at https://ouraring.com/#pre-order.
The Bottom Line
With the current boom in wearable technology, the Oura Ring enters the market with a more compact and stylish form.
This ring can help you make the best decisions with regards to your lifestyle and ensures you obtain a good night's sleep.
If you have any experience with the Oura Ring, please leave your reviews below.
You may also be interested in
Oura Ring Customer Reviews

Ann
There is no customer service. No way to address defective product.
This is a corrupt business with no actual customer service. I have a defective product. There is no way to seek help or get an exchange. There is only an insane computer-generated unending loop of useless response from "the company." The battery in my ring lasts less than one day. Getting an exchange seems hopeless. Do not trust this company.

gm
No phone #. Oura support can't or won't offer resolution.
The customer service on Oura ring is terrible! I asked and asked for resolve, but to no avail. There is no phone number to call them. That's weird. I was trying to set up rings for my aged parents. If anyone has any suggestions, please advise.

Redacted
Save your money, it's an over priced gadget that gets pretty boring quite quickly. If you have a smart watch you're getting probably better info.

Darren B
There has been an issue for months now where the ring barely lasts a few days before needing recharging. Nothing has been done to address it. Customer support, if you can call it that, basically tells you to wait indefinitely or shut off functionality. This is a $300 item, not chump change, it should work as advertised and it absolutely does not and there is no redress for it. I would avoid purchasing.

Jon C
Ring is pretty much useless if you don't pay monthly. Pay a pretty high price up front, after free period is up and you realize the ring is worthless without paying monthly its too late to return. Customer service gives zero F's pretty sure its automated responses.

Aspiratia
Insight on sleep patterns
I just got my Oura ring and I must say that the ordering and delivery process was excellent. Is is extremely helpful to get insights on your sleeping patterns and being able to see the real data. Will know more in a few months but the first steps are promising and I do really like the ring instead of having a bulky watch or measure. The smaller the better!

Rich
After less than 3 months it stopped working despite following the troubleshooting guide. It began losing power several weeks ago requiring more frequent charging before it quit entirely and stopped being recognized on Bluetooth.
There is no customer service to call. Having emailed, I received a request for my name- 6 days later no contact. Sorry to say a company that operates in this manner is bogus. Stay away!

Rachael C
Disappointing! Months Later & Still No Ring!
Disappointed on all levels! I Ordered this as a gift for my father back in late August early September of 2021 and have yet to still even receive the ring. Who knows if it will even come before the end of the year at this point!
This is so frustrating and all I keep hearing back on the ticket I opened over a month ago was we are shipping it and then I never received any shipping information. At this point I may be better off just asking for my money back and going somewhere else.
Happy to provide my confirmation details and the open ticket if that helps me get a legitimate response! Otherwise if I continue to not get proper follow up I will be contacting my lawyer.

Anil M
Nice product; greedy company abandons customers
The product is good and useful, but the company is shoddy and greedy. I bought the ring just six months ago for $400 plus taxes and shipping etc. They offered continued lifelong support the use of their product.
Now they want me to invest another $400 to get a 3rd gen ring. Else they are slapping a $6/month charge for using it. That is a bait-and-switch racket. This is patently unfair. Shame on the company for doing such a thing to its customers.

Yvonne R
It is so comfortable I forget I am wearing it. Reminds me to get up and move around when I sit too long at my desk and I love the sleep data. Really great product and I always check to make sure my temperature is within range to alert me if I may be coming down with something. Basically it lets me know if I am meeting my activity goals and how my body is doing-it tells me if I should take it easy or if its a good day for activity, etc. Highly recommend!