Oransi Air Purifiers Reviews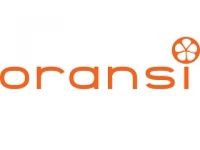 If you have allergies or are suffering from dry indoor air this winter, you might be wondering how you can breathe a little bit easier.
An air purifier can help. Air purifiers and air cleaners are designed to remove pollutants from the air, replacing them with fresh, clean air for you to breathe.
How Do Oransi Air Purifiers Work?
Oransi Air Purifiers are some of the best that you can consider for your home. Designed by allergy and asthma sufferers themselves, the company is committed to reducing environmental pollution - particularly in the air.
Their products are easy to operate and affordable for people of all backgrounds.
When you shop for these air purifiers, you'll have several options. The first and most popular product is the Oransi Max HEPA Air Purifier. This air purifier is rated the best in the only comprehensive university study for the performance you need.
It removes 99% or more of all airborne particles, functioning quietly in your bedroom, living room, office, or even basement. Since it's lightweight and easy to move, you can put it anywhere you want. It even has an activated carbon filter to get rid of gases and light odors!
The next product to look at is the Oransi ov200. This air purifier is like the more affordable younger sister to the Max. It removes more than 99% of all airborne particulates and allergens and works best in a bedroom, office or small basement - it's smaller than the Max. still lightweight and easy to move, it has a HEPA and carbon filtration system.
Next up is the Oransi 120 Air Purifier. The best for large homes, this one is referred to as the "Tesla of air purifiers."
Made in the United States, it has a quiet motor and removes all kinds of irritants from the air, including bacteria, dust, asthma irritants, and more. It can also get rid of 99.99% of all particulates and is perfect at getting rid of tobacco smoke in particular.
And if you're looking for a portable air purifier, you will want to consider the Oransi Erik. This one can be taken with you no matter where you go - whether that's your home or your office.
It can help relieve lingering odors and nasal stuffiness and is perfect for healthcare facilities as well as for residential use. It has a unique gas filter media that is effective for all kinds of irritants.
Cost and Price Plans
Their products vary in cost depending on what, exactly, you are looking for. The Oransi Max HEPA Air Purifier starts at $479.
However, if you buy two, you can save $100 total. Shipping on all products is free, and all are backed by a 10-year warranty and 30-day money-back guarantee.
The Oransi ov200, on the other hand, is $329, with the same discount and shipping options available. The EJ120 is $899.
The Erik 650A is the most expensive, coming in at $1595. Significant discounts are available for buying in bulk on this product line.
Competitors and Alternatives
This certainly isn't the only air purifier out there. There are several others for you to consider, including Blueair, Dyson, and Molekule.
Oransi vs. Blueair - Blueair Air Purifier is slightly more expensive. Made in Sweden, this air filter comes in various different models.
When you visit the company's website, you can easily figure out which product you need by inputting your room size and desired area of coverage.
Oransi vs. Molekule - Molekule is a unique air purifier in that it has a dual-filtration system and comes with both a pre-filter and a PECO filter.
By combining these two filters, you can get rid of all kinds of irritants, including viruses and bacteria at the molecular level. You do have to pay for a filter subscription each year, however.
Online Customer Reviews & Complaints
The Oransi air purifier is one of the best room air purifiers you will find. As a result, it has minimal complaints, receiving top accolades on Amazon and with other retailers.
Customers love how many of the units come with intelligent air quality monitors to keep track of your air quality and adjust the fan speed automatically to help you breathe the freshest air possible.
When it comes to negative reviews, some customers have complaints about the doors not staying closed while in use. This can stop the machine from operating, so you may have to use something to keep it shut.
Other customers complain that the aren't as quiet while in use as you might think. However, these complaints are minimal, and it's clear that the benefits of the Oransi Air Purifier far outweigh the few negatives.
Customer Service
Oransi not only has profiles on Facebook, Instagram, and Twitter to keep you in the loop, but it's also easy to stay in touch via the company's website.
Here, you can access the customer service phone number, (888) 281-3948, and you can also submit an email contact form for help.
You can also find information about the company's return policy and warranty programs here. Oransi has a liberal money-back guarantee by which, if you are not happy with your purchase, you can contact the company and receive a full refund as per the returns policy.
The product must be in original packaging and in its new, original condition.
Where to Buy?
You can purchase a unit directly from the company's website or Amazon.
The Bottom Line
If you're looking for a simple-to-use, plug-and-play style air purifier, look no further than the Oransi Air Purifier.
This product is excellent at removing all kinds of irritants from the air, including dust, mold spores, pets, and other allergens.
Plug it in, go to sleep, and do nothing else - it will make you feel better as you sleep. It's definitely worth the money if you find yourself struggling with allergies and other similar respiratory problems.
If you have any experience with Oransi Air Purifiers, please leave your reviews below.
You may also be interested in
Oransi Air Purifiers Customer Reviews