One Class Reviews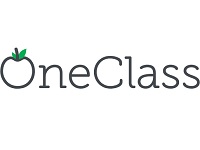 One Class is a company that states they want to help college students get better grades by having access to the most up-to-date study documents from the best students in their class.
How Does One Class Work?
According to their website, the creators of One Class understood that while some students often have a clear grasp and understanding of what they should study before every exam, other students often felt overwhelmed and confused about what topics would be pulled from the large amount of study material and actually show up on the test.
The goal of One Class is to give the best students in the class a way to help the rest of their classmates while earning money.
All students have to do is upload their personal notes and study guides to the website and make them available to their classmates, and they will earn points which can be redeemed for gift cards to retailers like Amazon and Starbucks.
Other students are welcome to sign up for a One Class membership and have unlimited access to all the study materials on their website, including Exam Study Guides, Textbook Notes, Lecture Notes, Reference Guides, and Video Tutorials.
Mobile Options
This website states that they do offer a mobile application for both iOS and Android devices so all their members can get help wherever they are and whenever they need it.
Refund Policy
One Class is very clear that their website maintains a No Refunds policy. Their website says that customers are welcome to cancel their subscription at any time and continue using their membership until the end of their current subscription period, at which time their membership will expire and they will not be re-enrolled.
Unfortunately, all payments are non-refundable and there are no credits for partially used memberships, although the company does say that they may provide a refund, discount, or other consideration to members at their sole discretion.
If you believe that you have encountered certain circumstances that justify your request for a refund, you are welcome to contact their Customer Service team and explain your situation.
Customer Service Contact Info
Customers who would like to contact Customer Service with any questions, concerns, or complaints can do so by email at [email protected] or by using the website's Live Chat feature whenever it is available.
One Class Reputation
Oddly enough, the most reviews to be found for OneClass.com is actually for their Note Taker earning opportunity – there are quite a few websites promoting this opportunity as a great way for college students to make extra money, especially because their minimum payout threshold is low enough that it seems like students could take frequent advantage of it.
It also appears that One Class has positive reviews as a study tool for college students, but it is important for prospective customers to know that this is not a service where other people will complete your course work for you, which is obviously an unethical practice for which students can be expelled from their university. It's simply a website where students will be able to get notes from classmates.
Competitors and Alternatives?
There are many other study materials websites available online, such as StudySoup.com, as well as basic tools like Facebook or classroom forums in which classmates are work with one another directly.
If you have any experience with One Class or their services, please leave your reviews below.
You may also be interested in
One Class Customer Reviews

Brendan
Terrible service and old notes. Stay away
If I could give a zero star rating to OneClass, I would. For starters, I graduated from a large university (you would think there would be plenty of notes available), and any documents that related to courses I took were outdated and basically useless. I wanted to use them as an alternative to my own notes.. yet it took more time to even distinguish what was useable than to actually study.
Now, on to the customer service. I received a single OneClass email when I purchased a years subscription (mind you, in no regard is it cheap - it cost me 119 dollars Canadian).. until a year later, when I was charged it again and notified of the charge. No warning, no spam email, nothing. Of course I forgot about it, I barely even looked at it when I first got it, and then hadn't in probably 10 months.
I attempted to call.. well, they don't have a phone number. I sent an email about this, asking of the charge (and a refund) and received one back 2-3 days later stating they cancelled my subscription and all was well. But did I get a refund? It seemed so..? I mean, what kind of company would do that, but I figured I'd ask anyways since the email was far from clear. As you can likely see with my frustration, I did not receive a refund, only a rude email in return. So here I am, warning you to stay away from this trash company. Spend a few extra hours looking at your own notes, this is a waste of time and money.