Nuts.com Reviews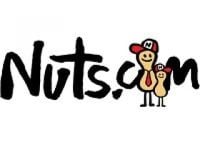 Nuts.com was launched in 1999 as the online home of the original Newark Nut Company, a company created in 1929 that is still family owned and operated 86 years later.
How Does Nuts.com Work?
According to their website, the goal of the Nuts.com website was to be able to bring customers all over the country the wonderful products that had made the original Newark Nut Company famous.
At this time, the website carries more than 2,000 different nut and gourmet food products which can be ordered and delivered directly to your door.
The website also says that they buy their products directly from their growers, so whether customers would like a single pound of nuts or 1,000 pounds, they will be able to accommodate you.
All nuts are roasted on the same day they are shipped, so they will always reach their customers as fresh as though they had been purchased directly from their shop.
Customers can shop at this website the way they would at any other online retailer, either by using the website's search feature to find a specific product they are interested in, or by searching through their available categories to see what kind of inventory is currently in stock.
These categories include Organic, Raw, Sugar Free, Gluten Free, Dark Chocolate, Candy by Color, Healthy Snacks, Wholesale, New Products, and Top Sellers.
Cost/Price Plans
Since this company provides such a variety of products which can be purchased in any amount, including wholesale, and even as special gift offerings, there is no real way to quote a single price range for their products. In addition, customers should know that the pricing is subject to change due to industry conditions as well as various promotional offers or sale offers which may be featured at different times of the year.
Refund Policy
This company does not have a traditional Refund Policy so much as they offer their customers a 100% Satisfaction Guarantee.
This Guarantee states that customers who have a problem with any of their products, their Customer Service, their shipping, or anything else having to do with your purchase or experience at their website or company, should contact them right away and they will "whatever it takes to make it right."
Customer Service Contact Info
Customers who would like to contact their Customer Service team with questions, concerns, or complaints can do so by phone at 800-558-6887, by email at [email protected], or by submitting them directly to the website through their Contact Us link.
Reputation
Unfortunately it seems as though this company has begun receiving mixed reviews as of lately. Many of the reviewers state that they have been happy and loyal customers of this company for many years and only recently have started having some dissatisfaction with their orders.
There does appear to be some consistency with the complaints that may be important to some customers, however, and that is that most of the complaints appear to be associated with candy orders and not necessarily the nuts or the popcorn.
Competitors and Alternatives?
Certainly there are many other companies around the country that offer their customers orders of high quality candy, nuts, and popcorn, as well as many different local retailers that offer the same. Customers should consider what it is they are hoping to find and who they are shopping for before they decide where they should shop.
If you have any experience with Nuts.com or their products, please leave your reviews below.
You may also be interested in
Nuts.com Customer Reviews

Ed V
I ordered $65 worth of items, two items were not in the box. I called and they acted like everything was shipped and then said two of one item was backordered. I said send it when it comes in and was told it would probably take longer then it showed so they gave me a refund. One hour later I received an email saying it was back in stock, but I did not reorder it. The turkey jerky I did receive was all little crumbles of 1/4" pieces. Not worth the money. They did not take care of me and I unsubscribed from their website. Stay away and go somewhere else !

Anna R
Very sad they do not have flavored sunflower seed shells they only have 3 that are shelled and I love cracking the flavors open myself.

Don
I purchased a pound of cashews from nuts.com and they were nowhere near the quality I was expecting. They were surprisingly small. They were soft like they had missed the roasting operation. They were almost tasteless. Some were very salty others had no salt. The stuff in the can is better. I wound up putting them in the oven to complete the roasting process and it helped immensely. I can purchase much higher quality product from a local nut company.

Deborah B
Great company with unbelievably fast shipping
This company is unbelievable. Did a small order to see how it panned out and that order and every one since has been delivered within 3 days. Product is fabulous, selection is wide, and even the packaging is really good and great as a gift. I am on my 4th order.

uhmorphous
Every transaction has been Excellent
I am dumbfounded to see so many bad reviews for this family-owned gem. I don't get it, unless they're "paid" reviews.
My personal experience, and that of numerous family, friends, and colleagues, has been 100% positive.
I have received consistently fresh, well-packaged products that arrived so quickly without fail that my jaw still drops every time.
Communication with this company has been professional, responsive, and extremely accommodating. I appreciate their integrity, dedication to quality products and service, and their love for their business, products, and customers.
This family company has worked hard for decades and generations to constantly improve an already excellent company, and I appreciate that. I will be ordering from them as long as they're in business, or as long as I'm alive... whichever comes first!
SIDE NOTE: If you order something from a company and they issue you a refund, understand a simple function of that transaction: it is your banking institution or credit card company that determines when those funds will be returned to your account, NOT the seller. It astonishes me how many people blame sellers for this fact.

Rollin O
I ordered 4 pounds of almonds. The were sweet so I asked for and received a return label for a return for a full credit.
FedEx picked them up and they were delivered to nuts.com two days later.
It took 3 weeks for a refund.
This was after I cancelled another order because they advised to do so rather than change it.
In both cases, my debit card was billed before the nuts were shipped and in both cases it required 3 weeks before my debit card was credited.
This in unacceptable. I will not order again..
It should also be noted that there appears to be no way to write a review on nuts.com. Too may bad ones, apparently.

Debbie W
Family owned, wonderful products with unlimited variety at affordable, fresh, reasonable priced nuts. Besides that, the guys/gals that rub the place are funny funny people. Love that! P.S. Getting ready to order more!