Nutrafol Reviews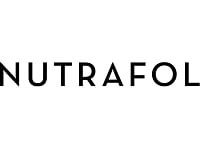 Nutrafol markets a line of dietary supplements, shampoo, and other hair-care products that they state are 100% drug-free and intended to improve hair health.
Products
Nutrafol is a dietary hair growth supplement for men and women made out of only nutraceuticals which are clinically-tested botanical ingredients.
The ingredients they use are proven to help strengthen and refine your hair to give it the best treatment. They claim the product is 100% drug-free and has been clinically proven to be safe and improve hair growth effectively.
These ingredients in the vitamins have been proven to target the causes of hair fall without affecting any other part of your system.
Nutrafol also state that there are no unfavorable side effects; whether sexual or any other kind.
How Does It Work?
Any new discoveries made in the hair health industry haven't been groundbreaking. But recently, there has been new discovery made during one of the many clinical studies. It has made its mark in this particular industry.
They've found that genetics aren't the only contributing factor to the overall health of your hair. Things such as DHT levels, your diet, stress and toxins in the environment are all factors to keep an eye on when caring for your hair.
This is exactly why Nutrafol was created. It was created to target the root cause of poor hair health. It has the ability to affect change upon numerous issues.
Its ingredients ensure maximum absorption to minimize nutritional waste. The vitamins themselves capture the most effective part of its ingredients.
Along with these health benefits, they are also clinically-tested and standardized. Both men and women will be glad to know that, according to Nutrafol, these vitamins do not cause headaches, acne or diarrhea.
While men will be extremely glad to know that it does not cause erectile dysfunction. This is all thanks to the natural ingredients it contains.
Now that you understand exactly what Nutrafol is, let's talk about the process. Once you order a bottle, it will be shipped (without charge) to your door. The most important thing to remember is you must take 4 pills a day.
This is to provide your follicles with the consistent stream of nutrients that these vitamins have.
Three months after you begin, you are entitled to what they call a "Hair Mineral Analysis with Mass Spectrometry". This is when they will analyze your hair. After this, they will provide you with a comprehensive metabolic profile.
Then, you will be entitled to a one-on-one consultation with one of their physicians. They will discuss ways to optimize your hair health and growth.
Throughout the whole process, you will have full access to on-staff physicians. You can be sure they will be more than willing to give you the guidance you need and answer any questions you may have.
Customer Reviews & Complaints
Based on online reviews, Nutrafol seems to be topnotch in almost every way. When the user follows the prescribed 4 capsules per day, they seem to be more than satisfied.
But there are inevitable reviews that claimed it wasn't as effective as they expected. There have also been a few complaints about Nutrafol taking money out of connected accounts before the due dates.
A few factors more to look at before buying Nutrafol are the following. It is not suitable for women who may be breastfeeding or pregnant and it is strictly only for ages 18 and above.
Both males and females will also be consuming different products. This is because the ingredients in the vitamins are tailored to suit only one sex.
That being said, Nutrafol usually works well when it is used the way it should be. Clinical tests and user reviews have proved this time and time again.
Customer Service
Should you have any questions, you may check out their Frequently Asked Questions section on their website. You may also fill out the form on their website that will be redirected to their consumer advocates.
If you wish to contact anyone at Nutrafol, you may do so by calling the NUTRAFOL® Care Center at 1-888-454-3320. Contact them any time from 9am to 6pm EST.
Competitors and Alternatives
Biotin, like Nutrafol, believes that the products you put into your body are important. Biotin claims to restore your hair health as well as the strength of your nails and radiance of your skin.
Propecia is designed specifically to treat male hair loss. It contains finasteride as an active ingredient that converts testosterone to DHT. DHT is what helps prevent hair loss and promote hair growth.
Viviscal™ is also a dietary supplement that contains the proprietary marine complex called AminoMar which they claim is groundbreaking.
Rogaine is a hair foam and solution that stops hair loss even before it happens. It helps remedy the process and helps regrow better hair. This is done by reviving the hair follicles and exfoliating your scalp as treatment.
The Bottom Line
We'd have to say that Nutrafol deserves a thumbs up. The research put into it is admirable. The recommendations of physicians and medical personnel have been assuring.
Along with the raving reviews of those who have personally used it. If you're someone who is looking for hair growth vitamins, Nutrafol should be one of the top on your list.
If you have any experience with Nutrafol or their products, please leave your reviews below.
Nutrafol Customer Reviews