Nuheara IQbuds Reviews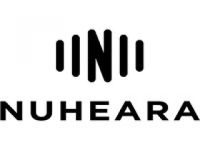 Nuheara IQbuds, found online at Nuheara.com, describes themselves as the first "truly wireless" intelligent earbuds that help their customers hear exactly what they want to hear.
How Does It Work?
According to this website, regular earbuds often fit awkwardly in your ears and are only designed for listening to pre-recorded or electronic signals. Nuheara IQbuds, on the other hand, are designed with not just listening but also hearing in mind.
For example, customers will be able to use their dynamic noise control and advanced speech amplification to improve their hearing in crowded places by cancelling out background noise and enhancing nearby speech so that you will be able to hear more clearly at restaurants, parties, or crowded work events.
It is important to know that this does not mean that this product is a medical device or any kind of a hearing aid. They are, however, considered a Personal Sound Amplification Product that also has the traditional Bluetooth capabilities that people normally want from wireless earbuds. &nbsp
&nbsp
This Bluetooth capability allows people to listen to music, other audio recordings, and conduct hands free phone calls just like other wireless products.
Mobile Options
Currently this company is creating a mobile application for iOS and Android devices. By the time their product launches, they will not have an application for Windows devices, but their website indicates that they will hopefully offer one later.
Cost/Price Plans
At this time customers are only able to order this product as a pre-order, because it is not yet ready to sell on the open market. The pre-order price is $299 and their website says that customers who live in the USA, Canada, Australia, and New Zealand will receive their pre-orders in the first quarter of 2017.
Refund Policy
This company does offer a Refund Policy, both for customers who are interested in getting a refund of their pre-order prices and for customers who wait until they receive their product and would like to return it.
First, if you are hoping to get a refund for your pre-order fees you will have 45 calendar days from the date of your pre-order to email their Customer Service team at [email protected] to request your refund. If more than 45 days have passed, you will need to wait until you have received your item and then return it for a refund.
Customers who have received their product will have 30 days in which to contact their Customer Service team and arrange a return of their product, including a proof of purchase. However, the website is very clear that they can only process returns and refunds for products ordered directly from their website.
Customer Service Contact Info
Customers who would like to contact Customer Service with any questions, concerns, or complaints can do so by email at [email protected] or by submitting them directly to their website through their Contact Us link.
Reputation
Since this product is still in the pre-order stage, there are not any available customer reviews for these earbuds at this time. However, the few reviews which are available on technology websites and blogs appear to be very positive and enthusiastic about what may be possible with these earbuds.
Competitors and Alternatives?
As mentioned above, there are many, many different types of wireless earbuds available on the market, and many different hearing amplification devices, so if you are looking for an alternative in either of these areas you should be able to find one which works for you.
If you have experience with Nuheara IQbuds, please leave your reviews below.
You may also be interested in
Nuheara IQbuds Customer Reviews

SimonA
These have changed the way I manage my environment
OK I finally received my IQBuds. At first I was a little confused. Here's why: When you get them and pair them, they pair easily with the IQBuds app. That was a snack. Then it tells me I had to pair with the iPhone in settings but when I went there I saw that they were already paired. Now I excitedly go back to the app to not only enjoy the noise reduction capabilities but also the music and phone - but it doesn't work. I went a whole day without these two vital capabilities then decided that I should watch the video again. Notice the very important step of pairing the actual IQBuds with the iPhone. What confused me was that the APP was already paired (why do I care that an app pairs with an iphone?) BUT the actual IQBuds were not paired. It confused me into thinking the IQBuds were paired when they weren't. So I paired them and voila, they worked as advertised.
So... Now I've been using them for a few days. On night one I was invited to a Chainsmokers concert - nothing louder on the planet and usually a time for me to be quiet and introspective because I can't hear a word anyone says before, during or after a loud show. To my amazement I was actively talking to people in a noisy bar and no one even asked about the IQBuds (because they look cool). Check that box!
The next day I started wearing them in the office and in the car on the way to and from work. I prefer them for phone calls over the car audio because the quality is better, and I can use them in the office to listen to music down low while also having a conversation with co-workers. Check that box in a big way.
Today I realized that these babies have actually changed (for the better) the way I manage my environment. The cordless freedom is worth the price, but to be able to integrate noise reduction and speech boosting to phone calls and music is a game changer. I haven't worked out with them yet but my days of dealing with earbuds with long cords that get caught up in my handlebars or my arm when running or hiking are over.
This is a "gen one" product and a really good one at that. These will only get smaller and more useful as Nuheara grows and I can't wait to see them progress.
Overall this is a sensational product and for a couple hundred bucks is a massive game changer. Great job Nuheara!!